In order to get into the top IIT colleges of India, you first have to crack India's most highly competitive exam, which is JEE. And for that, you have to enroll in an IIT or JEE coaching institute for proper guidance and the help of experienced faculties to crack this exam. Thankfully, there are dozens of IIT coachings present in Patna city, but this also creates confusion among students as to which coaching center would be a right fit for them.
List of Top IIT Coaching In Patna
You have to enroll in the best coaching center since it will be playing a huge role to help you crack the JEE exam. And to help you decide, we've compiled a detailed list of the top 5 best IIT coachings in Patna 2022. Let's get down to it then.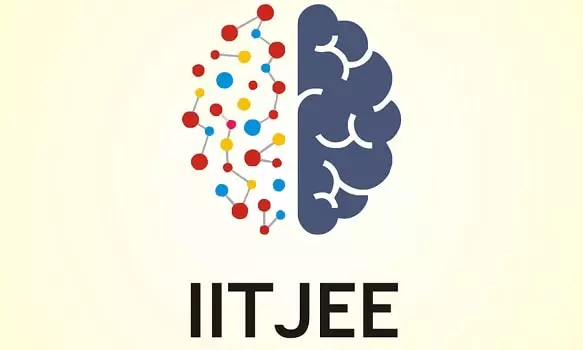 1. Toppers Academy
Address: Online IIT JEE Coaching
Website: https://toppersacademy.app/
Toppers Academy is an online platform to help students crack competitive exams like JEE and NEET. No matter which area of India you belong to, if you want to get admission into the top IIT colleges of India, then Toppers Academy can help you out with that. After the covid 19 outbreak, Toppers Academy became quite popular in Patna city for JEE and NEET preparations. The only downside of this coaching is that there's no offline center, that's it. However, you can expect everything that top-notch IIT coaching should provide. For example, a well-structured course, multiple test series, highly experienced faculties, doubt-solving sessions, online personalized counseling, etc.
2. Vidyamandir Classes
Address: 5th Floor, Grand Plaza, Dak Bungalow Chouraha Fraser Road, Patna, Bihar
Website: https://www.vidyamandir.com/
When it comes to the physically located IITJEE coaching centers in Patna, Vidyamandir Classes' names will always be suggested or recommended to you by offline as well as online sources. This institute or coaching center has the capacity to handle thousands of students every year for competitive exam preparation. Along with basic stuff like good study material, organized courses, and experienced faculty members, you have options like personal mentorship, highly competitive peer groups, time-tested learning pedagogy, and much more. And the thing that makes Vidyamandir Classes stand out from the crowd is that it's an institution managed by a group of ex-IITians to help students crack the JEE exam.
3. FIITJEE
Address: 2nd Floor, Saday Bhawan, Marwari Awas Compound, Frazer Road, Patna-800001
Website: https://www.fiitjee.com/
FIITJEE made its entry in Patna city in the year 2006, and since then it's been providing good competition to other known and well-established coaching centers. The sole goal of FIITJEE is to provide the best possible coaching and guidance to the students to help them get into top IIT colleges in India. And we can say that FIITJEE has been quite successful at that since it's been providing astounding results consistently throughout the years. In our opinion, detailed study material, personalized coaching, test analysis, weekly test series, and upgraded but stable infrastructure are the things that make this Institute a great choice for JEE students.
4. Gyanaj
Address: Online Career Institute
Website: https://gyanaj.com/
Gyanaj is one of the most renowned coaching institutes in the entirety of Patna, mainly because the majority of faculty members are ex-IITians. Since it's an online coaching institute, students have the freedom to take classes without leaving their homes. However, unlike other online career institutes, the Gyanaj management team pays attention to every student to ensure everyone's getting their doubts and issues solved on time. The fee structure is very important to consider because the Gyanaj career institute has made its courses available at very affordable prices for the IITJEE students.
5.  Allen Career Institute
Address: 1st Floor, Heera Panna Building, Opp Indian Oil Petrol Pump, Boring Road Chouraha, Patna, Bihar 800001
Website: https://www.allen.ac.in/
We couldn't complete our list of best IIT Coachings in Patna without adding Allen Career Institute to it. In Patna city, Allen career institute not only provides coaching for JEE mains and JEE advance, but also for NEET. They offer foundation courses as well, so students in the 11th and 12th standards can also prepare for competitive exams like JEE. Since Allen is one of the most renowned institutes all across India, that's why you get top-notch facilities.
Final Thoughts
Alright, now you have the list of the top 5 best IIT coaching in Patna city to come to a conclusion about which coaching center would be a good fit for you. We've provided the websites of each IIT coaching, so make sure to find out details about the classroom facilities, course fees, and other aspects to form a better decision.