The Probationary Officer (PO) Exam for the Banks in India is a highly competitive and prestigious examination. The exam's purpose is to find potential probationary officers for India's several government banks. Most young Indians are studying for this exam since it opens doors to promising financial careers.
You should really think about enrolling in one of the top Bank PO coaching schools in Jaipur for training.
You'll need expert-level study skills to succeed on this exam due to the stiff competition. As an alternative, coaching is a fantastic choice. There are a plethora of excellent Bank PO training centers in Jaipur, choose any one from the below listed Bank Coaching and enroll in it today.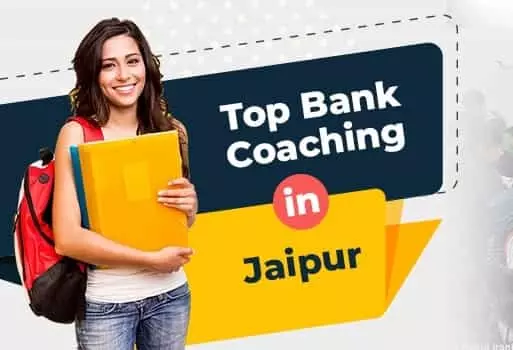 List of Top Bank Coaching In Jaipur
1. Paramount coaching
Address: Office No 16-17, Ground Floor, Sunny Paradise, Pulia, Tonk Road, Gopal Pura Mode, Jaipur, Rajasthan 302016
If you're looking for one of the best Jaipur institutes for bank PO coaching, go no further than Paramount Coaching. One indicator is the coaching institute's track record of consistently excellent performance.
The coaching centre has been preparing applicants for the Banking test with distinction for eleven years. So, why don't you take a swing at it, if you can?
They are completely dedicated and devoted to providing their applicants with the best study environment possible, including the best classroom atmosphere, the best quality lectures, the best quality study material, the best quality test series, and the most reliable guidance and information possible.
2. Mahendra's institute
Address: 402 GANGA HEIGHT, 4ND FLOOR, Tonk Rd, opp. Kailash Tower, Lalkothi, Jaipur, Rajasthan 302015
You may get excellent Bank Po instruction at Mahendra's Institute, which is among the best in Jaipur. The training program in Jaipur is an excellent blend of the SSC as well as the Bank Po training programs.
Students in Jaipur who are interested in receiving SSC coaching have been benefiting much from the modern technological twist that the tutoring has been offering. The students that put in the effort at Mahindra's Institute are rewarded with a fantastic student-oriented methodology.
The members of the team set out with a specific mission in mind: to help the country's young people find rewarding careers that are a good fit for their talents and interests.
3. KD campus
Address: Plot no 1 A, Gopalpura Bypass Rd, near petrol pump, Krishna Vihar, Triveni Nagar, Arjun Nagar, Jaipur, Rajasthan 302018
In Jaipur, KD Campus is considered to be among the top Bank Po coaching centers. Reasoning behind this is straightforward. You will get access to unparalleled course materials and a teaching approach that places the student at the centre of attention at the coaching institute.
The coaching institute's instructors are so incredibly bright that they have figured out how to focus the entire curriculum on the areas that need improvement. The institute also has an android app that provides a cutting-edge digital approach to monitoring test series, results, and other metrics important to the coaching centre.
4. IMS coaching
Address: Office No 514, Fourth Floor, Apex Mall, Lalkothi, Tonk Road, Jaipur – 302015
The coaching institutes affiliated with IMS are widely spread across India. This fact alone establishes the teaching centre as a top-tier facility among Jaipur's many tutoring centers. In terms of the services it offers, the coaching centre has a clear and admirable vision. The goal of the coaching centre is to inspire its students to continue their education outside the walls of the centre by engaging in independent study and applying what they have learned there.
You can learn all the exclusive banking secrets from the pros at one of Jaipur's many coaching institutes.
5. Aryabhatta career academy
Address: Plot 30 Shanti Path Near Pnb Bank & Chouraha Gopalpura Bye pass Jaipur, Triveni Nagar, Jaipur, Rajasthan 302018
For many reasons, Aryabhatta ranks high among the best Bank coaching centers in Jaipur. There is not a single thing not geared toward the students that can be found anywhere on the premises of the coaching institute. The primary goal of the coaching institute is to offer students high-quality course materials at prices they can manage.
There hasn't been much of an increase in available government jobs over the past few years, but there has been a huge surge in interest & demand for the relevant training, making it imperative that you find the most qualified mentors to help you reach your full potential.
The importance of having the proper direction when it comes to preparing students for jobs in the government, this coaching center spares no effort.
Final thoughts
Choose the best bank coaching center in Jaipur 2022 today and enjoy endless banking notes, learning material, assignment, tests, etc today. Enroll yourself in the best coaching center for IBPS PO, SBI PO, IBPS Clerk, Bank PO, SSC CGL, and others.