This article will refer to the civil services examination for the position of Rajasthan Administrative Service officer, or RAS officer from here on out. People from all around Rajasthan apply for this position every year.
It is similar to Indian Administrative Services. The Rajasthan Public Service Commission organizes the exam. Once a year we have to take these tests. The examination consists of three parts: a written practice test, the real RAS test, and an in-person interview.
Counting the RAS test and the 13 linked service positions, there are a maximum of 17 available positions.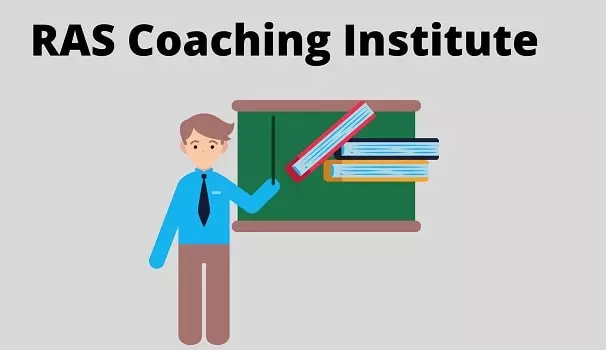 List of Top RAS Coaching In Rajasthan
1. The thought tree
Address: 3, Gopalpura Bypass Rd, Chandra Nagar, Muktanand Nagar, Gopal Pura Mode, Jaipur, Rajasthan 302018
When it comes to RAS, The Thought Tree is among the top emerging coaching institutions.
All of the instructors are native English speakers with extensive backgrounds working in government. For students preparing for RAS examinations, it is quickly becoming the first and only stop. That's how good it is.
T3's faculty includes former government officials with extensive experience in both the theoretical and practical realms, giving students the best of both worlds.
To put it another way, T3's teachers are always up-to-date on the latest revisions to the RAS exam curriculum, which evolves and adapts over time.
2. Borthakur's IAS academy
Address: Shop Number 1, Krishna Nagar, Gopalpura Bypass Rd, Triveni Nagar, Ashok Vihar, Jaipur, Rajasthan 302015
BIAS academy, which opened its doors in 2014, has had tremendous success in producing future administrators. According to BIAS, only a public servant, with all of his or her authority and influence, can make a lasting difference in the world. It is the most popular RAS training in the state of Rajasthan.
Each and every one of India's aspirants has potential, and BIAS academy's goal is to help them find it so that they can pursue their dream of working for the government.
BIAS Academy's mission is to be India's premier centre for Civil Service preparation by providing a world-class education that fosters the development of ethical and visionary leaders for the benefit of India and the world.
3. Spring board academy
Address: Plot A-1, Keshav Vihar, Main Riddhi Siddhi Chouraha, Gopalpura bye pass, Jaipur, Rajasthan – 302018
Spring Board Academy, which calls itself "The top coaching institution in the country," has set the standard for excellence in education for the past decade. They have a lengthy history of turning out top performers in standardized testing.
The faculty here has a wide range of expertise. They are aware of the learner's needs and where they should place their attention. The professors can accomplish far more in a short period of time.
It is one of the best places to get RAS training in Rajasthan.
The instructors at the Spring Board Academy place a premium on each student's personal growth in order to provide them with a well-rounded education that will allow them to succeed in the demanding role of administrator. They help us learn more efficiently as well.
4. Rau's IAS academy
Address: 3rd Floor, UDB Corporate Tower (Nawal Tower) A – 1, Jawahar Lal Nehru Marg, Jawahar Circle, near Fortis Hospital, Jaipur, Rajasthan 30201
Dr. S. Rau founded the Rau's IAS academy in 1953, and ever since then, it has been a byword for quality and success. It serves as an example for other institutions to follow when preparing for the Civil Service Exam. People at Rau's are committed to providing their students with a quality education, giving them the reputation as the country's leading centre for their field of study.
They have the best pass record of any group I know of for the civil service exams. Today, the top RAS coaching in Rajasthan is Rau's IAS study circle.
5. SMS coaching institute
Address: Bhagwan Das Rd, Panch Batti, C Scheme, Ashok Nagar, Jaipur, Rajasthan 302001
SMS Coaching institute, founded in 1997, quickly became an industry leader. This school's primary objective is to offer reasonable tuition for a high-caliber education. They see themselves as a centre for learning and growth for professionals.
Shri Rajput Sabha, the parent organization, is a social group that was established in 1939 with the goal of bolstering national integrity & prosperity.
It is the best RAS training centre in Rajasthan, without a doubt. SMS Coaching Institute has an exceptionally qualified and experienced faculty. They offer a path for students to follow, starting with the fundamentals before moving on to more advanced material. The focus of the lessons is on achieving specific goals.
Final thoughts
Get yourself enrolled in any of these RAS coaching institutes of Rajasthan and enjoy its state-of-art facilities at one place.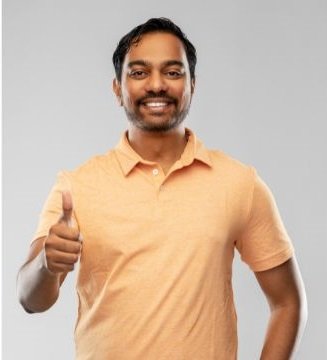 Rahul Kumar is a passionate educator, writer, and subject matter expert in the field of education and professional development. As an author on CoursesXpert, Rahul Kumar's articles cover a wide range of topics, from various courses, educational and career guidance.