Mass communication and mass media are one of the fastest growing fields of education and work all around the world. While this field is always evolving with new technology, the job opportunities in this field are comparatively higher than in all the other fields. Following the field of mass communication and journalism in India has become a trend and attractive field.
Bachelor of Mass Media might only be one among the different courses that relate to the Mass communication and mass media field. But, the benefits and job opportunities that would be open could be immense these days.
What is the BMM course?
In simple terms, it is easy to explain this course. BMM course is designed in such a way that a candidate perusing this course could familiarize themself with mass media and mass communication technology that is designed to reach a mass audience. Some people might assume mass media to be all about microphones and cameras. It is not, there is a lot of technology included and what reaches the audience is just the result. Most of the mass media fields like film, print, outdoor media, digital, broadcast, internet media require BMM candidates.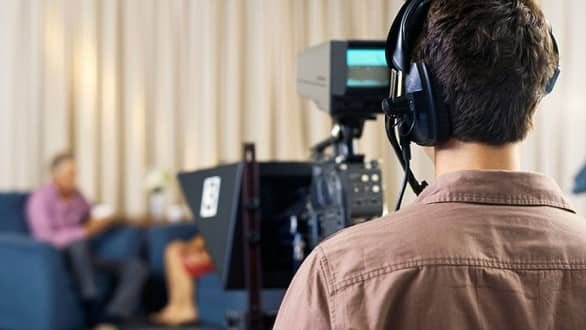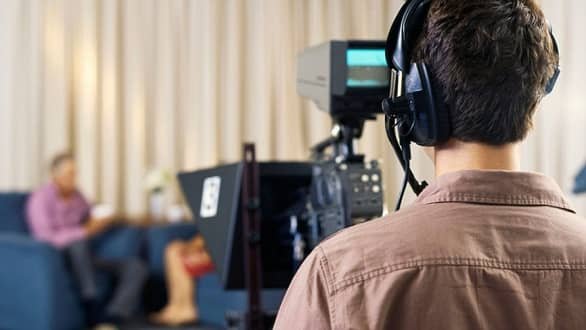 BMM course is designed in such a way that it has an integral role in simply transmitting the information from source to a large audience through various media. Everything including the collection of information from the source, processing the information, and publishing the information to the mass audience would be included in this course. While the course does not go too deep into each media and technology, a BMM course graduate would have decent knowledge and skills to work in this field.
Bachelor of Mass Media Course Scope
As you know the influence of the internet, TV, and movies is increasing these days. The course curriculum of BMM is designed in such a way that it gives a candidate the skill and knowledge to work in almost all the fields of mass media. As far as we know, the scope of BMM is huge in India as more and more media personnel are required to cover different aspects of media which include, writing, anchoring, advertising, publication, etc. The job titles that a BMM graduate could decorate include event manager, video jockey, sound mixer, RJ, photojournalist, photographer, etc. If you are planning to peruse this course, we recommend this course because it is one of the best.
BMM Course Eligibility Criteria
The Eligibility criteria for a Bachelor of Mass Media could be different in different colleges or universities. However, the below listed are the general eligibility criteria followed.
The candidate must have passed 12th
The candidate should be from an Indian government recognized board of education
He/she should have passed the 12th board exam with a minimum of 45% marks.
Some of the colleges and universities conduct personal interviews, entrance tests, etc. You need to appear from them and pass in order to acquire a seat for this course
Note: If you have a specific college or university preference, then you need to keep track of their website and be in constant contact with the concerned college or university official to find the admission process.
BMM Course Duration

The course duration of the Bachelor of Mass Media (BMM) course is the same all over India. Bachelor of Mass Media (BMM) in UG course with a course duration of 3-years. While the course would end within this period, 1 or 2-year extension would be allowed to clear the exams. However, some colleges and universities might not give such extensions and some of them have longer extensions.
BMM Course Admission Process
The admission process of the Bachelor of Mass Media (BMM) Course would be based strictly on the college or university policy. As far as we know, there are not both merit-based and entrance-based admission processes are followed by different colleges. Based on the college or university you prefer, you need to find out from the college or university authorities which type of admission process would be followed.
BMM Course Fee

While Bachelor of Mass Media (BMM) course has become one of the most common and popular courses in India. The course fee is not very expensive, however, there are some reputed and well-known colleges and institutions that are expensive. On average, the course fee of the Bachelor of Mass Media (BMM) Course would be around INR 20000 to 150000 per annum. There are some government colleges or government aided colleges that offer this course, however, as always, the course fee in such colleges is comparatively very low.
BMM Course Syllabus
Bachelor of Mass Media (BMM) Course as already mentioned is a 3-year UG course that is split into 6 semesters and each semester different set of subjects are taught. Here are the common subjects that are generally taught
Semester 1 –
Introduction to computers
Effective communicative skills 1
Introduction to sociology and the sociology of news
Fundamentals of mass communication
Landmark events in the history of the world
Semester 2 –
An introduction to literature
Effective communication skills 2
Political concept and Indian political system
Introduction to physiology
Principles of management and marketing
Semester 3 –
Understanding cinemas
Introduction to creative writing
Introduction of media studies
Introduction of public relation
Introduction to cultural studies
Semester 4 –
Radio and television
Introduction to advertising
Print production and photography
Mass media research
Introduction to journalism
Semester 5 –
Brand building
Copywriting
Consumer behaviour
Adverting design
Media planning and buying
Advertising in contemporary society
Semester 6 –
Internet and issues in global media
Press law and ethics
Broadcast journalism
New media management
Business and magazine journalism
BMM Course Career

The career option for a person who has graduated Bachelor of Mass Media (BMM) Course is limitless as of today in India. The career option after graduating from this course a candidate could find job opportunities in
Publishing firms
Digital media firms
TV production firms
New agencies
Doordarshan
Private broadcasting firms
Advertising and marketing agency
Movie production films
AIR
BMM Course Job titles
As mentioned, the job opportunities for a candidate who has graduated Bachelor of Mass Media (BMM) Course is immense and some of the common field related are listed above. However, the job titles for a BMM graduate are listed below.
Writer
Journalist
Producer
Sub-editor
Editor
Photographer
Designer
Technician
Content creator
Anchor
BMM Course Salary Package
The salary package of a BMM graduate could vary based on the field he/she is working in. In simple, based on the firm and the job title, the salary could range from INR 500000 to 1500000. While in branches of government firms, the salary might not be too high, but the job might be permanent and several allowances follow.
Bachelor of Mass Media (BMM) Course: Future after BMM course
A candidate could enter and job or could peruse a PG course after the BMM course. However, for promotions and better job positions, graduating from a PG course could always help.
Some of the common PG courses that could be perused after graduating BMM course are
MBA
Masters of digital media
Master of mass media
Master of journalism and mass communication
PGDM in Mass media
PGDM in management courses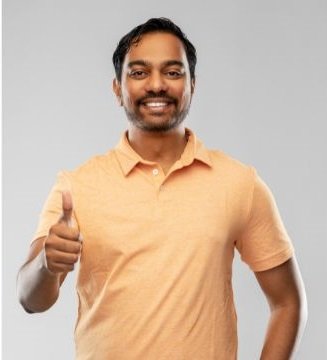 Rahul Kumar is a passionate educator, writer, and subject matter expert in the field of education and professional development. As an author on CoursesXpert, Rahul Kumar's articles cover a wide range of topics, from various courses, educational and career guidance.