B.EL.Ed full form is Bachelor of Elementary Education. It is a four-year course, you can pursue after completing your 10+2 level. The course will teach you the exact way to become an elementary teacher or a coach. The course will give you ample information on subjects like philosophical theories, history, and evolution of studies. All these subjects are interesting and exciting for the candidates to learn and gain knowledge. Apart from this, child development is another subject that gets focused on in this course. The course also provides good employment opportunities for the candidates.
Eligibility of the course
To study this subject, you must have specific qualities and skills. It would help if you gathered some eligibility for pursuing the course.
You need to pass or complete the 10+2 level with a minimum percentage of marks. Please score a minimum mark of 50% at this level.
However, some relaxation is given to the students from SC/ST/or OBC backgrounds.
It is okay if you have a two-year diploma in elementary education.
If you also appear for class 12, you can make an attempt to apply for this course.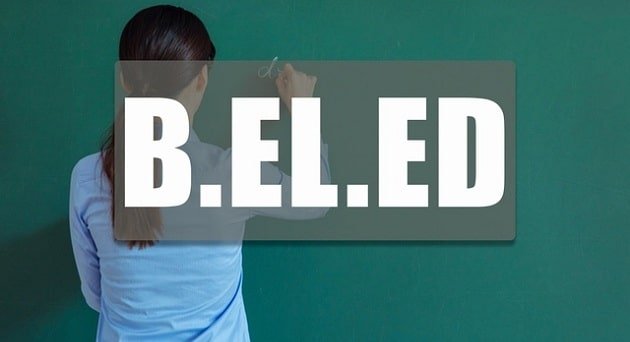 You can apply for the course through online and offline modes. In the case of an online method of application, you have to visit the respective site of the college. You have just to visit the homepage of the site and click on the link for the online application. Before making the online application, you have to register by providing all the detailed information. The application form needs to be filled up with all the correct information. You have to scan your photo and signature. Once you have to submit the form with the fee. You can pay it through debit and credit cards.
You can also make the application through offline mode. To do this, you have to visit the respective college with documents and photo ID proof. The application form needs to be taken from the college counter and needs to be filled up. You can fill the application form on the spot and submit the same to the college. However, you need to be cautious while filling the form. Never make any mistake while filling the form, or else the whole thing will be cancelled. You must also give all the correct information in the form.
Syllabus of the B.EL.Ed course
In this part, you will learn about the syllabus of the course.
Year I:
Child development
Contemporary India
Nature of Language
Core mathematics
Core natural science
Core social sciences
Year II:
English I
Hindi I
Mathematics I
Physics I
Chemistry I
History I
Political science I
Geography I
Economics I
Year III:
English II
Hindi II
Mathematics II
Physics II
Chemistry II
Political Science II
Geography II
Economics II
Year IV:
Language
Mathematics
Natural Science
Social Science
Computer Education
Project work
Almost all the subjects are exciting and promising.
Career prospects of B.EL.Ed course
It will be good to know about the career prospects of this course. Once you complete the course, you will get the scope to serve any elementary school. You can also become a career counselor. As a career counselor, you can provide the students with deep career options. You can guide them in the best possible manner. You can also train the people and candidates about the exact way to get a suitable job. You can also select the position of an associate education developer. It is the profession in which you have to work with class teachers to order books and materials for use. It is an exciting job profile that comes with broad exposures.
In the present world, digital media is growing day by day. Thus you will get a scope to start working as a content writer. It is a lucrative field in a sense you will get a chance to work from home and get in touch with the clients. You have to write blogs and articles on any particular projects and subjects.
Fee structure of the B.EL.Ed course
Before getting admission to this course, you must have an idea about the course fee. It is an important part. Generally, the course fee varies from INR 75,000/- to INR 2 Lakhs. It may depend upon the college you are selecting. If it appears the course fee is higher, you can opt for an education loan that you can repay after getting a job. You will also get the option to pay the fee through installments. It gives relief to the candidates who cannot afford to pay the amount altogether.
Scope of the B.EL.Ed course
Here you will learn about the scope of the course. This will help to gather better information about the course. On completion of the course, you can get a job in an elementary school as a school teacher. You can also work as a special education teacher. You will be entrusted with some tasks. You have to work and deal with students who have any physical or mental disability. It would help if you focussed on some basic subjects like Physics, Chemistry, Mathematics, and History. You have to give particular focus on the child's development. You may have to create education goals and develop public relations if required in any case.
Top 10 Best B.EL.Ed Colleges in India

In this part, you will learn of the best B.EL.Ed colleges in India. This will help to select the best one from the list.
| | | | |
| --- | --- | --- | --- |
| SL No. | Name Of The Colleges | | Total Fees |
| 1 | Miranda House College, New Delhi | | 76,613/- |
| 2 | Lady Shriram College for Women, New Delhi | | 66,000/- |
| 3 | Gargi College, New Delhi | | 40,000/- |
| 4 | Jesus and Mary College, New Delhi | | 78, 756/- |
| 5 | Amity University, New Delhi | | 84,620/- |
| 6 | Central Women's College of Education, Lucknow | | 1.2,00,000/- |
| 7 | Bundelkhand University, Jhansi | | 1, 56,000/- |
| 8 | Invertis University, Bareilly | | 34,000/- |
| 9 | Mangalayatan University, Aligarh | | 2.4,00,000/- |
| 10 | Amity University, Kolkata | | 2, 200,260/- |
Almost all these colleges have NAAC and UGC recognition. Thus, the students will get a quality education.
Finally, to become a trained and competent teacher, you need proper education and academic background. This course can allow you to become a good teacher. Apart from the sound educational background, you need to have patience and better communication skills. It would help if you had the enthusiasm to handle and deal with exceptional children. Apart from this, it would help if you were flexible to tackle any situation. If you want to become a teacher, you must have a love for this profession.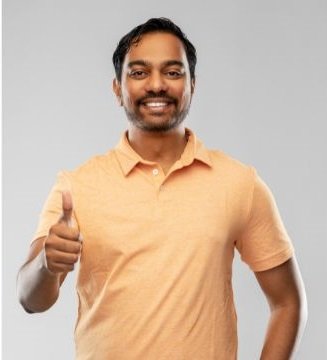 Rahul Kumar is a passionate educator, writer, and subject matter expert in the field of education and professional development. As an author on CoursesXpert, Rahul Kumar's articles cover a wide range of topics, from various courses, educational and career guidance.