B.P.Ed full form is Bachelor of Physical Education. B.P.Ed is a 3-year undergraduate program that teaches students about the care and development of the body and its various systems. Part-time & distance learning options are available for this course; however, most institutes offer regular B.P.Ed programs to facilitate athletics and physical training.
People who want to pursue careers in sports or who want to be fitness trainers will find the course to be extremely beneficial. This course requires a strong interest in games and a desire to participate in sports as a prerequisite. The (AICPE) provides support for all B.P.Ed program throughout India.
B.P.Ed Eligibility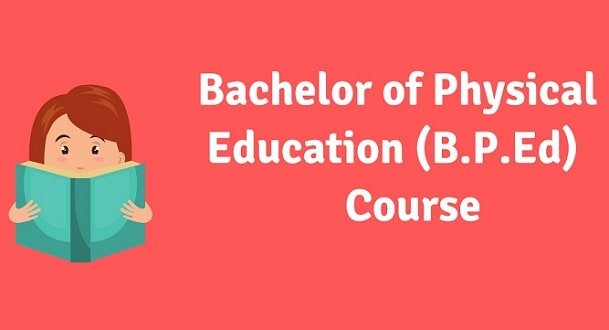 Students interested in pursuing this degree have a number of options. There are colleges that offer admissions on a first-come, first-served basis, on the basis of 10+2 merit, and several that hold entrance examinations to determine eligibility for admission.
To be eligible, candidates must have completed their 10+2 education from a recognized institution.
Candidates must earn a minimum of 55% in their best 4 10+2 subjects in order to be considered.
Candidates are eligible to take the physical education admission test, which is administered by state-level examination authorities as well as colleges and universities.
Why go for B.P.Ed.?
Opportunities abound in the domain of sports and athletic fitness for those who choose this path. People are becoming more conscious of their physical fitness in today's society. The practice of yoga & gym activities has become an important component of modern-day life in urban areas, as they help to maintain both mental and physical well-being. A bachelor's degree in physical education can lead to a good future with plenty of opportunities right outside your door. Being a fitness and strength enthusiast, there is a lot to learn and explore about the effects of sports activities such as meditation, aerobics, exercises, and a variety of other activities.
Skills Required
A number of skills are required of aspiring students who are willing to enroll in the Bachelor of Professional Education program in order to quickly adapt the syllabus of the B.P.Ed. Program and do well both scholastically and in practical life.
Ability to participate in athletic activities, the applicants for admission in B.P.Ed must be fit and healthy to participate in athletic activities. As an athlete, he or she must be familiar with the rules & regulations of the game in order to compete ethically.
Students must be able in adjusting to the laws of the game in which they are participating. He or she must understand how to accomplish in a sports environment that is appropriate for them.
It is critical for B.P.Ed applicants to maintain a sense of organization and focus throughout their studies. They must eat a well-balanced diet in order to stay in shape and participate in a variety of sports activities.
In order to become a competent player, one must be focused and set a goal for him or herself for every practice session
When it comes to making decisions, if you want to go into education, you need to be able to make quick decisions. In order to win a game, one must devise a winning strategy and make critical decisions to avoid sports disputes.
Syllabus
In addition to classroom lectures, practical training, and teacher training sessions, the curriculum includes a variety of extracurricular activities. The syllabus can be split into 2 parts:
There are a total of 6 theoretical subjects in the program. Further, practical can be categorized into three parts: proficiency in sports and games, teaching ability, and other related areas.
Theory
Foundation and history of PE
Kinesiology, Physiology, and anatomy in PE
PE management
Officiating and coaching in games and sports
Recreation and health education in PE
Computer application and statistics in PE
Practical
Gymnastics, athletics, yoga, specialized game, etc
Career and Job prospects
Candidates who have completed B.P.Ed programs can pursue a variety of positions in the world of sports administration. Physical education instructors are in high demand in colleges and schools across the country. Besides this, B.P.Ed grads are also sought after by a variety of sports clubs and teams that provide training to aspiring athletes.
Candidates with strong communication skills who have completed a B.P.Ed program can also pursue a career as a sports journalist. For those looking to start their own fitness business, there is also a lot of potential for private training centers. After completing the B.P.Ed, candidates can pursue a variety of career paths, including the following ones:
Sports Administrator
Soft Skill Trainer
Sports Journalist
Commentator
Sports Trainer
Umpire/ Referee
Gym Trainer
Physical Education Teacher
Yoga Trainer
Sports Photojournalist
Coach
Fitness In-charge
Scope
Graduating students have the option of seeking employment or continuing their education after completing the course. Any of these courses can be chosen according to one's preferences. This provides people with better job prospects as well as a more fulfilling career. There are a plethora of different postgraduate courses available in the field of physical education. A few of these courses are discussed in greater detail below:
M.P.Ed: This course is for two years that allows you to broaden your expertise in PE. This program is taught in various colleges and universities on the grounds of students' performance on the entrance examination. In order to be admitted to this course, you must also have earned around 50 percent -60 percent in your B.P.Ed course. Depending on the location, this course can cost anywhere from Rupees 10,000 to Rupees 2 lakhs per year on average.
M.Phil: A Master of Philosophy degree in the P.E. discipline is a one to two-year program. To be eligible to enroll in an M.Phil program, you must hold a master's in PE from a nationally recognized board or university. After completing this course, you can expect to earn an annual salary of approximately INR 3-5 Lakhs on average.
Finally, Compensation for a Bachelor of Physical Education graduate varies based on the job profile and experience of the applicant in the area of sports education. A recent graduate can expect to receive between Rs. 2 lakh and Rs. 5 lakh per year, depending on their experience. According to the sports & levels where they are employed, coaches and referees can earn amounting to INR. 5,00,000 PA or even more in some cases.
This industry is dominated by training centers and gyms, which generate significant revenue. An individual personal trainer can earn anywhere from Rs. 15, 00,000 to Rs. 1 crore PA, depending on their experience and qualifications.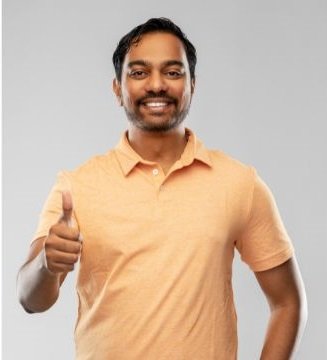 Rahul Kumar is a passionate educator, writer, and subject matter expert in the field of education and professional development. As an author on CoursesXpert, Rahul Kumar's articles cover a wide range of topics, from various courses, educational and career guidance.