B.Ed stands for Bachelor of Education, and it is a two-year course. This course is for the students who would like to make a career in the teaching line. Many people refer to B.Ed as Bachelor of Training or Shiksha Shastri. Teaching is a very promising career option in India, and that is why we see more and more people coming forward for B.Ed. If you are also interested in B.Ed, you can go ahead and opt for this course. We understand that you would want to know more about the course, and this is precisely why we have compiled this article for you.
In this article, we have listed a lot of information for you. We have covered the eligibility criteria, admission process, career prospects, and other essential details of the course. You can go through these details, and it will help you understand what you need to do to pursue B.Ed and make a career in the teaching domain. Let us check out the other sections now.
B.Ed Course – Introduction & Basic Details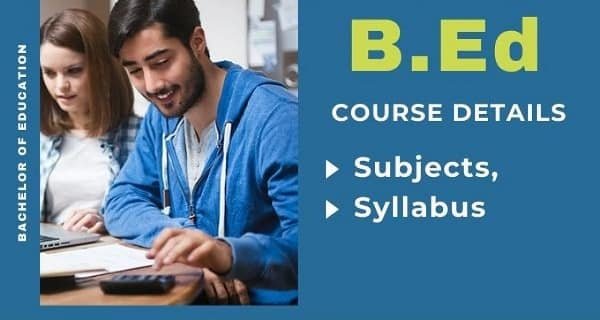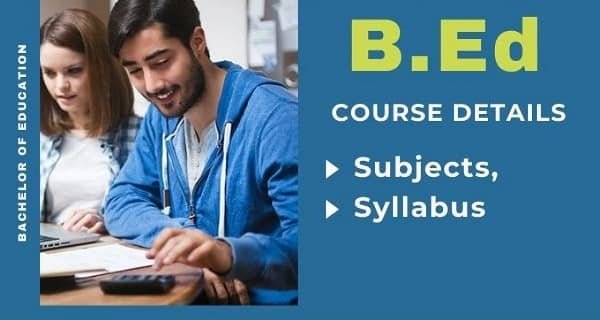 We have given you a brief about B.Ed, and if you are interested in knowing more details about the course,we have more information about the course in this section. Go ahead and check out the points below.
The minimum duration to complete the course is two years, and the maximum duration is five years. The course is divided intoa semester system, and you have four semesters in these two years.
You study the subjects like psychology, holistic education, guidance & counseling during the course duration.
You should have completed your graduation with a minimum of 50%, but we will talk more about the eligibility criteria in the later section of the article.
You have the option to choose between the regular mode and distance learning mode. There are different types of the institute offering the course, and this includes government & private colleges.
You can opt for a job after the course in the private or government sector. You can also opt for higher education if you would like to acquire more skills.
B.Ed Course – Eligibility Criteria
In this section, we have listed the eligibility criteria for B.Ed. The criteria will help you in understanding if you are eligible for the B.Ed course or not. You can check out the details below but before you move ahead, ensure that you also verify the eligibility criteria on the individual college website. This can vary from one college to another.
The student should have completed his graduation from a recognized university. The graduation can be in any stream (Arts, Commerce or Science)
The student should have scored at least 50% in the graduation. For some universities, the criteria are set at 55%.
There is no such age bar to enter the course; however, you need to be a minimum of 21 years of age for some colleges.
The majority of universities offer admission based on the entrance test, and they may conduct individual entrance tests. You would need to clear the same to get admission.
B.Ed Course – Admission Process
There are hundreds of colleges and universities across India that offer admission in B.Ed. You need to understand the admission process so that you can apply accordingly. You should note that the admission process can also vary from one university to another, and hence it is always advisable to check the college website for the details. You can also check out the deadlines for various milestones and other important information on the college website. Check out the generalized admission process below.
Some colleges offer admission on a merit basis. In those colleges, you need to fill in the form and apply for admission. After the form submission deadline, the college would roll out a cut-off list. If you meet the criteria, you will be able to get admission to the college after verifying documents and submitting the fee.
Most of the college offers admission based on an entrance exam. For these colleges, you need to register yourself for the exam and then appear in the exam. If you have scored over the cut-off marks, you will be invited for personal interaction, and the admission will be offered based on an overall score. During the process, the document will be verified, and the fee deposit will be requested.
There are multiple entrance exams for admissions in B.Ed Course, and some of them are IGNOU B.Ed, DU B.Ed, TUEE 2020, HPU B.Ed, BHU UET & IPU CET.
The topics covered in the entrance examination for B.Ed Course include General Knowledge, Logical Reasoning, Quantitative Aptitude, Teaching Aptitude, and Verbal Aptitude.
B.Ed Course – Year-Wise Subjects
If you are looking to learn about the subjects for the two years of education, you can check out this section. In this particular section, we have covered all the subjects that you will study in 4 semesters. It is a combination of practical and theoretical knowledge. In addition to this, you will also get a chance to do an internship during the course. Check out the details below
Year 1
Assessment for Learning
Childhood and Growing Up
Contemporary India and Education
Knowledge and Curriculum
Languages Across the Curriculum
Learning and Teaching
Pedagogy of Subjects
School Attachment
Understanding ICT and its applications
Year 2
Arts in Education
Creating an Inclusive School
Engagement with field tasks
Health, Yoga, and Physical Education
Internship
Post Internship
Pre-Internship
Reading and Reflecting on Texts
Understanding the Self
B.Ed Course – Best Colleges & Fee
Everyone wishes to study in the best possible college when they are opting for higher education. We are sure that you have a similar motive. You should research well about the colleges before you enroll in one. In this section of the page, we have listed some of the best B.Ed colleges. Check them out below
Aligarh Muslim University
Amit University
Banaras Hindu University
Banasthali University
BhartiyaVidhyapeeth
Delhi University
Dr D Y Patil Vidyapeeth
Guru Gobin Singh Indraprastha University
IGNOU
Jamia Millia Islamia University
Kurukshetra University
Lady Irwin College
Loreto College
Lovely Professional University
Mumbai University
Pune University
Punjab University
Sanskriti University
Xavier's College
University of Calcutta
You can pursue the course in full-time mode, or you can opt for a distant learning program. IGNOU is the best institute for distant learning programs. The correspondence courses' fee is also significantly less, and it helps the people who have limited resources. Talking about the fee, the minimum fee you will find is Rs 5000 per annum, and the maximum fee that you may come across is close to Rs 1.5 Lakh per annum.
B.Ed Course – Career Prospects
The career prospects after B.Ed Course are bright. In a developing country, the dependency on education is always increasing. In such a case, you can always pay a lot of attention to courses like B.Ed as they would guarantee you a bright future. You have an option to work in the government or private sector after the course. Some people who do not wish to work immediately after B.Ed Course can opt for higher education. To pursue higher education, you have options like M.Ed, Ph.D., M.Phill, and even MBA. If you would like to shift your domain, you can opt for an MBA, and you will be able to enter into the admin or the management side of the education domain. All these things remain to be very important when you are planning for the long term. You can create your career path depending on what you want.
B.Ed Course – Job Designation & Salary
The graduates from B.Ed Course can find jobs in various domains. There are a lot of perks attached to the jobs as well. These things are crucial when you are trying to make a career. If you are trying to figure out the kind of job designations you can get after the B.Ed Course, check out the section below.
Career Counsellor
Content Reviewer
Content Writer
Consultant
Counselor
Education Developer Associate
Education Researcher
Principal
Primary School Teacher
Social Worker
Teacher
Teacher Consultant
Another important aspect of pursuing any course is the returns that you will get. Talking about the salary, the minimum you may earn after completing theB.Ed Course is Rs 2.8 lakhs. The maximum can go up to a seven-digit salary. It should be noted that a lot depends on your organization and experience as well. Moreover, as your progress, you will be able to earn more. You can do some research around the market standards, and you will get an idea about the pay scale of B.Ed graduates.
B.Ed Course – Final Verdict
This was all about the B.Ed Course, and we have tried to cover every aspect of the course. We hope that the article would have helped in getting the required information about the B.Ed Course. If you are still in doubt, you can go over the details again, and you can also see if the college you are interested in offers any placement assistant. Having placement assistance can be of great help as it makes it easier for the students to find a job. If you need any other information about B.Ed Course,you can drop a note, and we will get back to you shortly.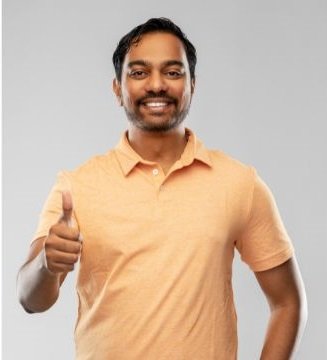 Rahul Kumar is a passionate educator, writer, and subject matter expert in the field of education and professional development. As an author on CoursesXpert, Rahul Kumar's articles cover a wide range of topics, from various courses, educational and career guidance.