What is The Full Form of ACS?
ACS course full form is Associate Company Secretary. This is mainly a designation the member gets after they clear the ICSI Exam. ICSI stands for Institute of Company Secretaryship. Once you clear the ICSI exam, you will be called ACS. Once you have a minimum experience of 5 years, you will be called Fellow Company Secretary.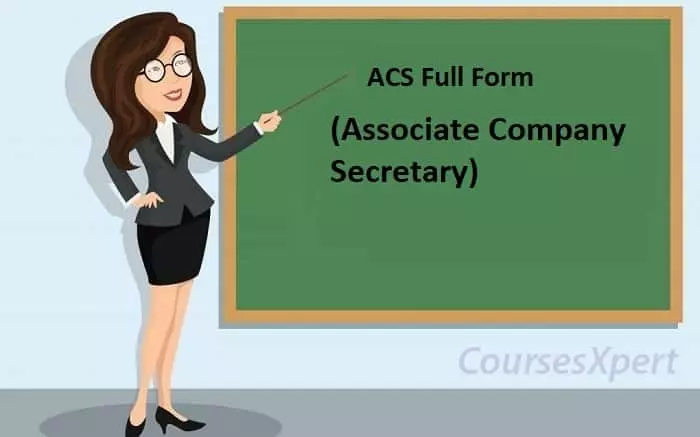 More About ACS Course
The CS course is delivered in three levels. The first level is CS Foundation, with a duration of 8 months and a fee of Rs 3600. The second level is CS Executive, with a duration of 9 months and a fee of Rs 7000. The final level is CS Professional, with a duration of 15 months.
If you have completed 10+2, you may not need to appear for CSEET. In addition, if you have completed graduation, you may not even have to clear the CSEET exam. Please note that CSEET has replaced the CS Foundation exam. Each level has different eligibility and requirements.
ACS Salary
The salary of ACS depends on multiple factors. However, the approximate salary for ACS is Rs 6 LPA in India. The usual job profiles for ACS candidates are budget analyst, marketing manager, investment banker, stock broker, revenue manager, chief financial officer and audit manager.