What is The Full Form of BFMO?
BFMO course full form is Bachelor in Financial Market Operation Administration. This is a three-year bachelor's degree, and it is available only in a full-time format. The course teaches you about the financial markets and how they are managed. If you are interested in finance, then Bachelor in Financial Market Operation Administration is a perfect course. You also learn about the financial risks, planning and management of capital markets and other areas of finance.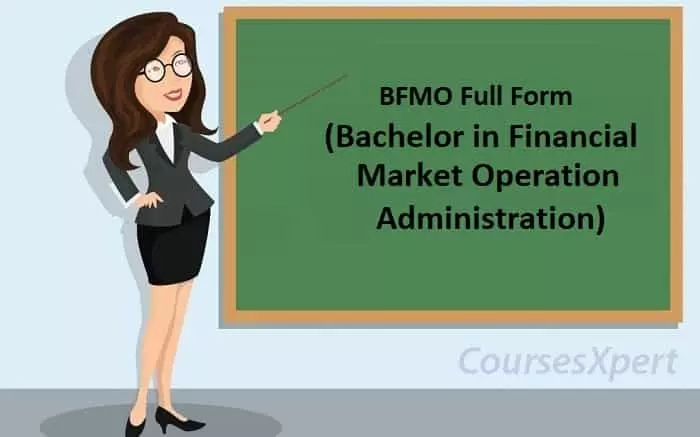 What are the Eligibility Criteria for BFMO Course?
To be eligible for BFMO Course, you must complete 10+2 from a recognized board. In addition, you should have scored a minimum of 50%. Most of the universities offer admission to BFMO based on the entrance exam. So, plan your studies accordingly and ensure that you study as per the exam syllabus. Some universities only need entrance test results, while others may have additional rounds for group discussion and personal interaction.
Scope After BFMO
After BFMO Course, you can opt for higher education or work in the finance sector. If you wish to opt for higher education, we recommend an MBA. However, if you wish to opt for a job, then you will be able to find something in Finance, Insurance, Consultancy Firm, Accountancy, banking Sector, Capital Market and Stock Market.