FMGE is also known as the foreign medical graduate exam. It is a licensing exam that is organized by the NBE (National Board of examination). If any Indian citizen or any overseas citizen has finished his medical qualification from any institution which is located outside India, and he/she wants to do his/her medical practice in India, then they need to clear FMGE exam for registering with the NMC or SMC. NMC is the National medical commission and SMC is the state medical council.
The foreign medical graduate exam was initiated in 2002, which had completed the course of primary degree before or on 15 March 2002, they don't have to give this exam. You must also know that this FMGE examination is not any entrance test. You cannot make use of it for taking admission to any college or institute. It is just a licensing exam for a foreign medical graduate that has obtained his medical degree from outside India.
No matter whether you have completed your medical degree from the Philippines, Nepal, China, Caribbean countries, or others, you have to give this FMGE exam for practicing in India after returning from a foreign country. One can also give this exam online. This exam is conducted twice a year and a candidate is allowed to give only 3 attempts.
The best part is that, if you have completed your medical qualification from the United States of America, Canada, Australia, and New Zealand, then you don't have to give the FMGE exam for any registration with the medical council of India, but on a condition that the candidate is eligible for enrolling as a medical doctor in the above-mentioned countries from where they have gained their degree.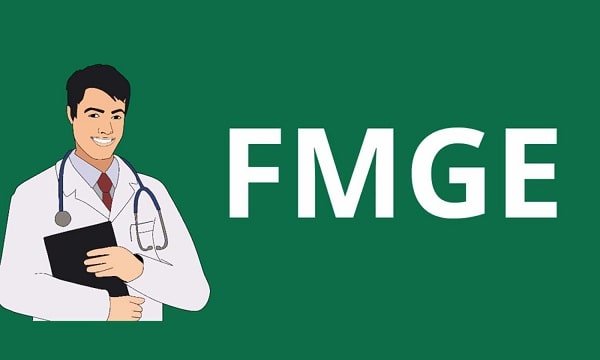 Eligibility criteria for FMGE Exam
Below is the eligibility criterion which has to be fulfilled for the FMGE exam:
The foreign medical graduates should be Indian citizens or Overseas Indian citizens.
They must hold a primary medical qualification from the recognized institution, which must be confirmed by the Indian Embassy of that country.
The applicants must submit the required documents to prove that they have qualified for the final examination of Primary Medical examination on or before a specific date.
Candidates who have under graduation medical qualifications from Canada/ Australia/ New Zealand/ United Kingdom/ United States of America and did not qualify for the screening test will also be accepted for enrolment.
Applicants who fail to provide the required documents within the due dates will not be eligible for the FMGE examination. After filling the FMGE application form candidates are required to send documents of proof to the regulatory body, or else their applications will not be accepted. Any incorrect document or details submitted by the applicant at any time of admission will not be considered under the eligibility criteria of FMGE. If the primary medical qualification degree of the medical graduates are received late then the applicant is considered ineligible.
Exam Syllabus
Medical Council of India (MCI) is the authority that issues the syllabus of the FMGE Examination yearly session with the approval of the Government of India. The syllabus of FMGE comprises the subjects or knowledge areas as per the Graduate Medical Regulation which is issued by the Medical Council of India.
The FMGE 2021 syllabus Pre and Para Clinical Subjects include Anatomy of 17 marks, Physiology of 17 marks, Biochemistry of 17 marks, Pathology of 13 marks, Microbiology of 13 marks, Pharmacology of 13, and Forensic Medicine of 10 marks, with a total of 100 distributions of marks.
The FMGE syllabus of clinical subjects is as follows, Medicine and Allied subjects, General Surgery and Allied Subjects, Pediatrics, Ophthalmology, Otorhinolaryngology, Obstetrics and Gynaecology, and Community Medicine, with a total of 200 marks.
FMGE Exam Pattern
Around 300 questions are asked in the FMGE exam. All questions are of multiple-choice patterns. The duration set for this exam is 150 minutes. This exam is conducted in 2 shifts, the morning and evening shift. The student has to appear in both the test.
The entry for the first paper along with biometric registration starts sharp at 7 am and the exam begins at 8:30 in the morning. And the noon shift starts at 1:30 pm.
How to register for the FMGE exam
You don't have to send any printout of the documents to exam authorities. The printout should be taken out of the application form to keep it safe for other procedures.
Below is the list of documents required for the FMGE 2021 application
Recent passport size photograph
Working email ID and mobile number
Address proof (i.e. PAN, driving license, voter ID, etc.)
Copy of internship certificate
10+2 class marks sheets.
Date of birth proof.
How to apply for the FMGE exam?
Below are the simple steps to apply for the FMGE examination:
Visit the official website of FMGE.
Enter your basic details for registration, like name, email ID, and mobile number, and click 'submit button.
A confirmation message about your credentials will be sent to the registered email ID.
Further, click on the login option and enter your password and FMGE application number.
To avoid errors, make sure you enter the correct information.
Enter details including personal, education, communication i.e., qualifications, address, parents' detail, etc.
Now upload scanned documents i.e. recent passport size photograph and signature and thumb impression in the correct format.
The photograph must be colored and with white background.
The size of the signature and photograph should be within 80 KB
Choose the examination city as per your preferences.
Once you have submitted your documents and other details make the payment for application fees online.
It would be wise to take out a printout of the filled application form for future preferences.
FMGE exam fees
NBE has recently released a brochure in April 2021 stating important dates of the exam and other important information related FMGE application. According to this brochure, the application fees are slightly increased and now 7,080 Rs will be charged along with 18% GST for FMGE application.
FMGE examination is important for Indian national candidates who want to practice in India after attaining a degree from a foreign university. It is conducted by NBA. As a student has achieved a degree from a foreign university outside of India, so it is conducted to make sure that the student is properly qualified for the practices in India.
For students who have already completed their MBBS outside India, FMGE is compulsory for them to start practicing as a professional doctor in India. Only after clearing this examination, they will be regarded as per or equivalent to those who have completed their MBBS in India. The students need to score a minimum of 50% or above marks in MBBS degree to be able to take this examination.
FMGE admit card
The admit card of the FMGE exam is released on NBE official website every year. One can download the admit card by entering the registered ID, password, and captcha code. Apart from the admit card, the candidate also needs to have Covid E-passes due to travel restrictions. The NBE also shares the admit card of candidates on their registered e-mail id. The admit card is released to those candidates only, whose FMGE application form gets accepted by NBE.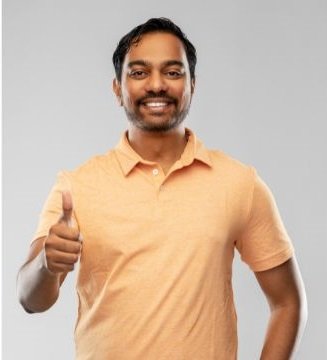 Rahul Kumar is a passionate educator, writer, and subject matter expert in the field of education and professional development. As an author on CoursesXpert, Rahul Kumar's articles cover a wide range of topics, from various courses, educational and career guidance.