The AP (Advanced Placement) exam is a rigorous academic program that motivates students for the opportunity to help them pursue the university level of studies while being in high/secondary school. This program is started by the College Board in Canada and the USA. It is one program where one can apply for enhancing their placement chances in US colleges and universities. Every year a large number of students give AP exams.
What is the AP Exam?
AP exam stands for advanced placement. It is a program that helps students in taking up the university-level course while being in secondary school for getting placement in advanced courses or for earning college credit etc. With numerous benefits like the opportunity of skipping the beginner level courses in colleges, saving tuition fees, etc has boosted a lot of students in India and around the world to take up advanced program exams.
Most of the universities in Canada and the U.S and more than 700 institutions outside the U.S offer credit for the AP scores of three or more.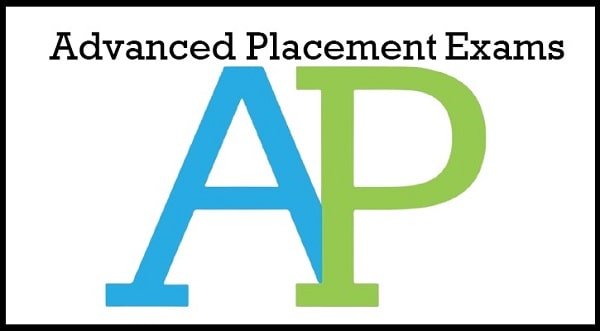 Eligibility for AP exam
Here are some of the eligibility criteria that one has to fulfill before applying for the AP exam.
You should have valid identity proof like voter ID or Aadhar card or, valid passport for registering and giving AP exams.
You should be under 21 age at the time of giving the exam.
You cannot give an AP exam in one subject more than once in the same year.
You cannot retake the exam in the same year, although you are allowed to retake it in the subsequent year.
You can give any or all 4 Physics exams in the same year.
You cannot take two exams scheduled at the same time and same date. Decide beforehand which exam you wish for taking first and then give the other exam in the next exam window.
Syllabus of AP exam
The Advanced program exams are standardized tests designed for measuring how greatly you have mastered your skills and content of a specific course. Most of these courses have end-of-year exams and pencil exams, but few courses have various ways of assessing what exactly you have learned.
For example, AP design and art students submit the work portfolio for scoring. This exam is given importance during admissions all over the world. The top universities across the globe recognize this exam while giving preference for admissions. This success of these exams shows readiness for coursework of university level, and it is used in the admissions of more than sixty countries.
The syllabus of this AP exam is similar to a college-level syllabus. The syllabus and AP courses are highly challenging. A candidate needs to have a good study plan for learning the content and to understand the exam pattern. If you want to score good marks in AP exams, you have to give time, focus, and practice whenever needed.
This advanced placement exam is known for assessing the student's ability to excel in a given subject at the courses of university level. Its syllabus includes around 30 courses in different subject areas. The syllabus of the AP exam includes the following specializations:
Social science and history
English
Arts
Computer science and mathematics
Science
Culture and world languages
 These subjects cover the following topics:
English: English language of AP and composition, English literature of AP and composition
Arts: AP studio art, AP 3-D design, AP history, AP 2-D design, AP art drawing
Computer science and Mathematics: AP Calculus BC, AP Calculus AB, AP Statistics, AP computer science
Social science and history: AP world history, AP US History, AP US politics and government, AP Psychology, AP Microeconomics, AP Macroeconomics, AP human geography, AP history, AP politics, and comparative government.
Cultures and world language: AP French language, AP Chinese language, AP German language, AP culture and Italian language, AP Japanese language, AP Latin, AP Spanish
Science: AP Physics, AP Biology, AP EVS, AP magnetism and electricity, AP mechanics, AP chemistry.
AP Exam Dates
The AP is conducted usually in May month. One can register for this exam from mid-February to mid-March. These exams are administered by the authorized centers of USIEF and schools located in 11 different Indian cities which include, Delhi, Chennai, Bangalore, Amritsar, Ahmedabad, Rajkot, Mumbai, Lucknow, Kolkata, Jaipur, and Hyderabad.
 AP exam test centers
The students can take up the exam at any of the test centers made in India for the AP exam.
Fees of AP exam
The AP exam fee is Rs 9500 per examination and In New Delhi, Mumbai, Kolkata, and Chennai; it is kept as 10,000 Rs.
How to prepare for AP exams?
May is a very hectic month as in this month only most of the school events, final exams, and tests are conducted. So it is better if you start preparing for the AP exams a bit early. It helps in giving the best on the important dates. Many students start before six months only. The main objective is to offer enough time for practicing question types, reviewing the content, practicing tests, and polishing the strategy of tests.
If you start preparing for exams a bit early, then you can easily do wonders. You can give old tests and quizzes for tracking your position and to know about which topics to work on and which topics are properly prepared.
 This exam is flexible enough as it allows students to give as many exams as they want, in any year. You as a student can give the AP exam in 11 Standard or 12 or both. Many students give it in classes 9 and 10. The AP subjects are also taught in many schools of India, it is solely the choice of a student whether he wants to take AP courses or want to do self-study.
How to register for the AP exam
Here are some guidelines through which you can easily register for the AP exam. This includes the following:
You have to make an account of the College Board for registering for this AP exam online.
You can pay the exam centers directly for your examination
As soon as your seat is confirmed, you can get your admission ticket from the exam center.
Once you have registered for the AP exam online and made the payment of fees, your registration is done.
If in case, you have paid the exam center, but not completed your AP registration online, then you will not be allowed to give the AP exam. The student has to make sure that he/she has made complete registration and paid the fees on time.
How an AP exam can assist you?
A lot of universities offer advanced placement or credit to the students that qualify for AP exam scores of 3 or more that. If in case, you have scored 4 in your composition and English language test, then you get eligible for skipping the English language course of 101 of the university.
The more classes you skip with the AP test scores, the more money you can save on the tuition part. You also have the opportunity of skipping an introductory course by qualifying for the AP exam scores. In this time, you can engage yourself in attending other classes which are given preference for a degree. You can utilize your time by earning double majors or can join an internship program or can get graduated in less time.
If in case, your school doesn't offer AP exam, then you can arrange to give this exam at any of the school which administers it. You can search the ledge of AP courses which is an updated and comprehensive school list that has cleared the audit of AP courses.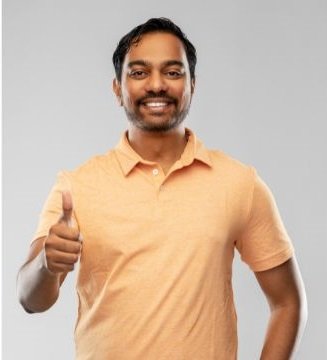 Rahul Kumar is a passionate educator, writer, and subject matter expert in the field of education and professional development. As an author on CoursesXpert, Rahul Kumar's articles cover a wide range of topics, from various courses, educational and career guidance.