TET is known as the teacher eligibility test. It is for all the aspirants that want to be a government teacher or a teacher in a private school in any state of India. The TET exam is conducted by state and central government for the candidates that wish to become a teacher in the following:
A PRT teacher (primary teacher) for class I to V
A TGT (Trained graduate teacher) for class VI to X
For cracking the teaching exam of government, you have to prepare yourself thoroughly for qualifying for both the written exam and its interview. Every year the TET exam is organized in offline mode by various Indian states for determining the candidate's eligibility as a teacher. Once you have cleared the TET exam, you can be eligible for applying to a teaching position in any primary or secondary school.
What is a TET exam?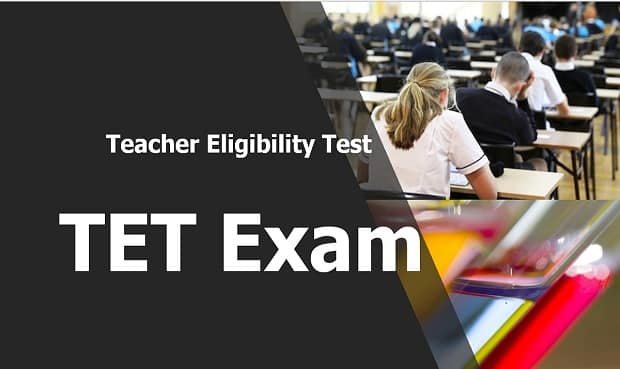 TET is compulsory for being a government teacher in India. Through this examination, the candidate gets eligible for becoming a teacher. This exam helps in shortlisting qualified teachers for colleges and schools. It includes two papers, 1 for the primary level and the other for the upper primary level. The candidates who clear this exam, get eligible for teacher recruitment examinations, conducted in different states.
Eligibility criteria for TET exam
The TET exam conducts both paper I and paper II. Paper I is for the classes teaching I to V, while paper II is for the classes teaching VI to XII. For appearing in the TET exam, make sure you have fulfilled the eligibility criteria which is required by the examination conducting authority for both paper I and paper II.
Eligibility criteria for the paper I
You must have passed class XII or any equivalent examination with 50% of the marks. The students who are in the final year or have passed two years diploma in the elementary education, they can also apply for it.
You must have cleared senior secondary or any equivalent exam with 50% marks, and 4 years bachelor's degree in the field of elementary education.
Eligibility criteria for paper II TET exam
For getting eligible to appear in Paper-II, the candidates have to fulfill the following:
The candidate must be graduated and passed. The students appearing in 2-year diploma in elementary education or the final year can also apply.
They must have passed graduation with 50% of marks and have passed B. Ed 1st year.
They must have passed the senior secondary examination with 50% of marks, and the ones who have appeared or passed a final year in B.EI.Ed is also eligible.
The candidates appearing or have passed 4 years of integrated courses in BA, B.Ed, B.Sc, and other courses are eligible for application.
Also Read: 10 Best Courses For Teachers In India
TET exam syllabus
TET exam includes 2 papers.
Paper I- It is for the candidates that plan to teach its students from I to V
Paper II- It is for those candidates that want to teach students of VI to VIII
Syllabus of Paper I
Pedagogy and child development carries 30 marks
The language I carry 30 marks
Language II carries 30 marks
Environmental studies carry 30 marks
Mathematics carries 30 marks
Paper-II
Pedagogy carries 30 marks
The language I carry 30 marks
Language II carries 30 marks
Science carries 30 marks
Mathematics carries 30 marks
Social studies carry 30 marks
TET Exam Pattern
The duration of the exam is 150 minutes. It includes a total of 150 questions in each paper. Multiple choice questions are asked. To pass the TET exam, a candidate has to secure a maximum of 60% marks to be declared qualified. The applicants who belong to OBC/ST/SC/PWD category might get relaxation in this percentage according to the norms of examination authority.
In the process of recruitment, the candidates who have secured higher marks get the preference. All the educational institutes and schools give weightage to TET scores in the process of final selection. Apart from TET scores, several other things are also taken into consideration while hiring a teacher.
The question papers of the TET exam are set innovatively. It gives value to both objective and specialized subject portions. General awareness and English are also asked. One has to prepare well for qualifying for this exam. The candidates can either do self-study or can take special training.
For qualifying for its written exam, you need to have a thorough knowledge of your subject and prepare well for English and general awareness of the TET exam.
How to get TET application form
For appearing in the TET examination, you have to fill an online application form by visiting its official website. Click on the option of "apply online" and you will be directed to its instruction page. Read all the given instructions carefully related to the application process and apply online.
You will be asked to fill in your details like name, gender, marital status, e-mail, phone number, etc., and click "Next". If in case you want to edit the information filled, you can always use its "reset" option. Once you have clicked on the "next" option you will be redirected to a new page where you will be given a chance to review your details. If you are satisfied with the details entered, then click on the "Submit" option.
Soon after this, a registration number is allotted to the candidate. Keep it safe for future reference.
Fees of TET exam
The fees of the TET exam vary from one state to another. Generally, 600 Rs are charged from General and OBC candidates. 400 Rs are charged from SC/ST candidates and 100 Rs from PWD candidates.
List of documents needed
Before applying to the TET exam, the candidate needs to have some of its important documents prepared which are essential for submission. This includes:
Valid identify proof
Recent photograph
Age certificate
Qualification certificate
Caste certificate
Experience certificate
Academic records
TET certificate
Once you have qualified for TET, you will be awarded a TET certificate. This certificate includes your name and address, registration number, date of birth, Month and year in which the certificate was awarded, marks gained in each paper, level of class, meaning is it awarded for 1 to 5, 6 to 8, or for both. This certificate is generated electronically with complete security features.
Tips and tricks to crack the TET exam
Whenever the idea to qualify TET exam comes to your mind, how to score well should always be the priority. Here are some of the expert's tips and tricks to qualify TET exam. This includes the following:
The pattern of the TET exam is revised every year, but one must try to solve the previous year's papers for getting an idea related to the type of questions asked.
Make short and quick notes of the subjects, so that it can help you in easy revising whenever needed.
To gain outstanding scores, revision is the key. Keep on revising the topics so that you can score better.
Never mug up the topics at the last moment and keep important points in mind.
Keep a performance track and evaluate your scores based on the scores gained in mock test papers.