The range of specializations in an MBA program can be intimidating, but choosing the right one is key to your success as a business leader. As we enter 2023, MBA programs continue to expand and become more specialized, allowing you to choose from new and exciting areas of focus. From finance and accounting to marketing and management – figuring out what career path you want to pursue has never been easier!
In this blog post, we will break down the top 8 MBA specializations for students looking for guidance on what specialization best suits them in 2023. Discover which courses are most desirable among employers today so you can make a well-informed decision about your future.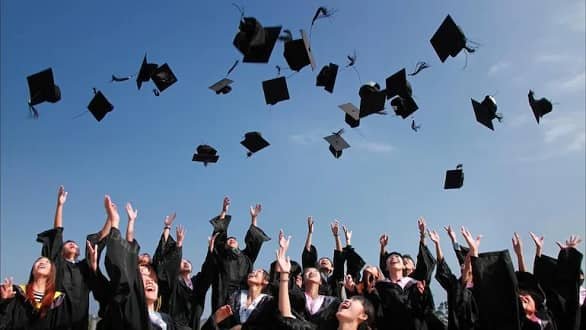 1. Supply Chain Management and Logistics
An MBA in Supply Chain Management and Logistics program is perfect for those interested in analyzing the full spectrum of delivery operations, from procurement to customers. This program provides specialized coursework focusing on global sourcing, supply chain technology, logistics management, and international transportation to deliver goods efficiently. However, it is important to enroll in a top-rated university, such as BGSU, that will pave the way for a successful career as a logistics professional. BGSU's supply chain management MBA Course will prepare you to take up managerial roles in various service-oriented and manufacturing industries.
Typical job duties include managing inventory, scheduling deliveries, and in some cases, budgets. Those with an MBA specialization in Supply Chain Management and Logistics typically find themselves working closely with upper-level management providing strategic advice along with tactical implementation. With several years of experience, salaries can range from $75,000 to $125,000, depending on the organization's size and industry.
2. Finance and Accounting
An MBA program with a focus on Finance and Accounting can provide business and financial skills to future and current professionals. With courses designed to cover topics such as cost-benefit analysis, portfolio management, taxation, investment strategies, and financial statement analysis, an MBA program in this field is the perfect way to stand out from other candidates when applying for jobs. Once graduated, individuals specializing in this subject may find employment opportunities as financial advisors or managers capable of directing investments, assessing project feasibility, handling taxes, controlling costs, budgeting resources, and supervising performance. Those working in this field can earn a median wage of $101k annually for entry-level positions; experienced employees have the potential to make much more, depending on the work setting.
3. Marketing and Management
Pursuing an MBA in Marketing and Management is a wise investment if you are looking to enter the world of business leadership. Program courses often focus on finance, organizational behavior, international business, and marketing research, preparing graduates for the responsibilities of a high-level executive or manager. In particular, marketing managers oversee product innovation and development, market research initiatives, pricing strategies, and their company's branding program. Those working in this field can expect an annual salary of up to $149k.
4. Healthcare Administration
Pursuing an MBA with a concentration in Healthcare Administration can be a great option for those interested in the healthcare industry. Many program courses are available, covering topics such as healthcare finance, budgeting, population healthcare management and policy, principles of healthcare management, and legal/ethical issues. With this program, you may develop various job duties, such as supervising personnel and staff within a hospital or managing new technology initiatives. The salaries for this position can range anywhere from $60,000 to $180,000, depending on individual experience and organization size. A career in the field of Healthcare Administration may also involve working in multiple different work settings such as hospitals, insurance companies, or medical offices.
5. International Business
An MBA specialization in International Business prepares you to work in a global setting. It typically provides courses focusing on commercial operations related to various cultures, such as marketing, finance, and management. Specialized program coursework can also include international economics, business ethics, legal aspects of global business, country risk analysis, and international strategic planning. With an MBA in International Business, you will be prepared for international job duties that involve developing strategies and managing projects relative to worldwide markets. Depending on the position, the salary potential for MBA program graduates of this program is high, with a promising outlook for future growth.
6. Project Management
An MBA program in Project Management can offer the skills and knowledge needed to excel in the field. The program courses focus on applying strategic business objectives and tools, such as budgeting, project scheduling, and resource management. With this degree, you may be able to negotiate a higher salary than most graduates with just standard MBAs, given the experience in your program coursework. Average salaries, according to PayScale, range from $58,000 -$160,000, depending on work setting and experience level. An MBA program in project management provides the opportunity for a prosperous career worth investing in.
7. Public Administration
Earning an MBA with a concentration in Public Administration can be a great way to jumpstart your career in government, public finance, and public policy. The program is tailored to prepare you for the job duties of a public servant, such as administrative and management work related to non-profit organizations and public service officials. With this qualification, you will be a desirable candidate for related job postings, which often come with great salary packages. You'll become equipped with the necessary skill set to take on managerial roles for corporate and governmental entities in various work settings like local governments or international development projects.
8. Information Technology Management
An MBA program course in Information Technology Management can be a great career move for anyone interested in the field. The program prepares you for practical job duties, like developing and maintaining IT systems, deploying new applications, and overseeing technology services and infrastructure. According to surveys, an MBA degree in IT management typically results in higher salaries than an undergraduate program. However, this varies depending on the work setting. With an MBA in IT Management, you can expect even greater progression within the industry and more exciting opportunities moving forward.
Conclusion
Many MBA program options are available for those interested in pursuing a career in business. Whether you are looking to advance your current career or branch out into a new area, there is an MBA program that is right for you. With the specialized skills and knowledge earned from any of these programs, you will be well-prepared for a successful and rewarding future. Investing in an MBA program can be one of the best decisions you make in terms of career development. Take the time to research which MBA specialty best fits your passions and interests – it could just be the start of something great!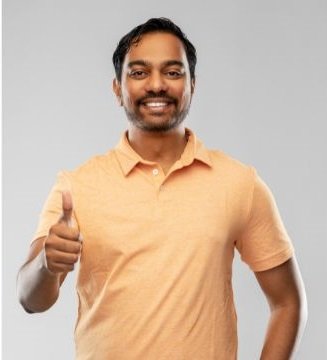 Rahul Kumar is a passionate educator, writer, and subject matter expert in the field of education and professional development. As an author on CoursesXpert, Rahul Kumar's articles cover a wide range of topics, from various courses, educational and career guidance.