By combining many technology and numerous tactics, digital marketing has swept the world, giving individuals and companies strength they may not have had in the past.
As more advanced technology becomes available, people, groups, and companies all over the world are creating an online presence. All businesses, big and small, use digital marketing as a vital tool.
The scope of digital marketing is wide because it is still relatively new and because its trends vary almost yearly, making it a viable career choice at the Bachelor's and Master's levels.
Most of your friends are currently enrolled in either a part-time or full-time degree program as the study admissions season is well underway. Whatever degree you hold, you can enroll in an accredited course or a diploma program to permanently change your course and learn the principles of digital marketing.
There are many different methods of digital marketing; it is a great substitute for marketers. You will gain a thorough understanding of the various facets of digital marketing as well as its practical application.
You can familiarise yourself with a common skill set that will help you in the sector with the help of digital marketing. They'll enhance your resume and help you advertise yourself as effectively as you can.
Having a marketing strategy that reaches your clients where they are is more crucial than ever in the digital age. Therefore, in 2022, companies of all sizes ought to think about taking a digital marketing course. Those that know how to contact people through digital channels will have an advantage as technology continues to advance.
You can learn the skills and information you need to succeed in the digital age by doing a PG in digital marketing. Join now if you're prepared to launch a career in digital marketing!
Listed below are the top reasons why students are selecting the digital marketing field: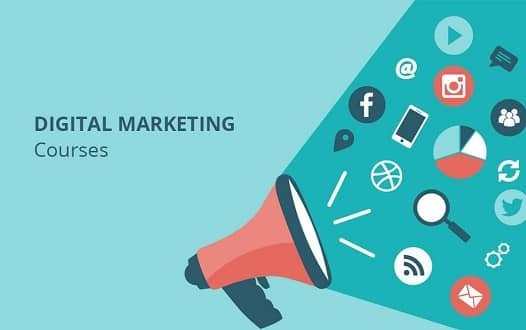 Demand for digital marketers
Reaching the target market is what determines a company's success. Everyone can find a place in digital marketing, giving it a flexible option as you choose your career after graduation!
You can anticipate having stable, long-term employment that you are excited to work at while maintaining a wonderful balance between work and your personal life because conventional marketing has been shifting to digital marketing in recent years.
Businesses can utilize digital marketing to target specific individuals who fall within their target demographic while also reaching a large audience. Companies are therefore constrained by digital marketing.
To run effective digital marketing campaigns, however, firms will need expertise and professionals in the field. Due to these causes, there is still an increasing need for digital marketers.
And for all career-focused individuals, joining a high-demand company is a motivating factor. Naturally, rising preference is accompanied by a high standard of living.
No matter what amount of education you have, you can apply for a job in digital marketing. A digital marketing company frequently needs people to perform content creation, video production, design, business marketing, analysis, and other duties.
Depending on the needs of the company and the clients you serve, your creative output will alter. You will never get bored working in digital marketing because there is always something new and interesting to look forward to.
A wider selection of employment opportunities=
The digital marketing industry is at its peak and will keep expanding in the years to come. The number of open roles will increase as new opportunities emerge every day.
There are several career prospects in this field with respectable salaries. You can every day develop your skills and learn something new.
Better compensation than other jobs
Enrolling in a digital marketing school gives you an immediate advantage over your peers.
You may negotiate a good compensation package for yourself while also receiving benefits and additional incentives for your efforts because businesses value employees with soft skills.
Connect with peers to gain experience: Since this is a new field, you will meet other professionals in your network and gain more knowledge about your vocation.
You can develop and use your skills while learning new ones, even if you decide to change careers.
Industry is Recession-proof
The digital marketing sector has consistently proven its viability and efficacy. The preferred marketing strategy for all businesses nowadays is marketing evolution.
According to these numbers, there will never be a shortage of jobs in this field. A great example of this is the COVID-19 pandemic.
People started using social media and the Internet more frequently than ever before as a result of everything coming to a standstill during Covid and leaving everyone stranded at home.
These made it possible for companies to reach out to potential customers online while remaining based in their offices.
Due to this, money was still invested in digital advertising despite the epidemic, which brought me to my next problem.
Also Read: Best Digital Marketing Institutes
When we state that skills in digital marketing are adaptable, we mean that they can be used by any firm in existence today. You might create content for a pharmaceutical company, run advertisements for a real estate firm, or carry out email marketing campaigns for an online store.
You are not restricted to working exclusively for a company that does digital marketing. Any business or group could hire you.
Before applying, you must properly understand digital marketing knowledge.
To Conclude,
To all the perplexed brains out there, digital marketing is a vast industry with infinite benefits and endless chances! The beautiful thing about this area of work is that you can build a career out of it without needing a degree or prerequisite knowledge.
All you need is a little bit of ambition, lots of imagination, and the ability to grow and think in new ways! If you can relate to the aforementioned statements, you already know what you want to do with your life!
Author's Bio
Karan Shah
Founder and CEO at IIDE
Karan Shah is an Edu-preneur, Tedx speaker, Harvard alumnus specializing in eCommerce, and the founder of IIDE – The Digital School.
He is a reputed author on the topics of education, digital marketing, and Ed-techs. Over the years he has penned a plethora of articles in leading news outlets such as Entrepreneur, BusinessWorld, Education Times, and Youth Magazine to name a few.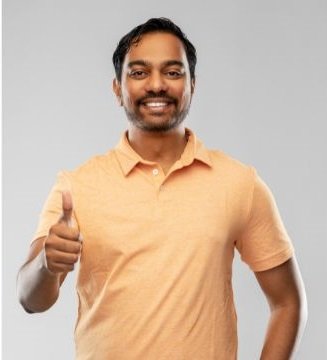 Rahul Kumar is a passionate educator, writer, and subject matter expert in the field of education and professional development. As an author on CoursesXpert, Rahul Kumar's articles cover a wide range of topics, from various courses, educational and career guidance.