What is The Full Form of PGDCA?

PGDCA full form is Post Graduate Diploma in Computer Application. As its name implies, it is a PG-level course offered by numerous Indian institutes and universities. It takes 1-year, which is divided into 2 semesters. This course aims to impart communication, technical, and in-depth knowledge and professional experience in computer science. Students must have completed their graduation to enroll in the PGDCA course.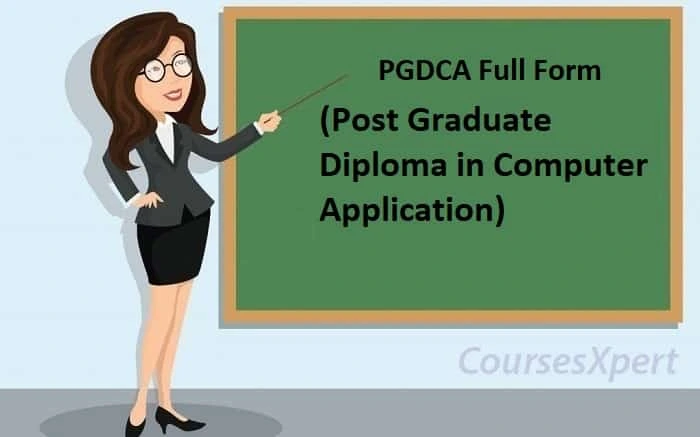 PGDCA eligibility criteria
Following are the mandatory requirements that must be fulfilled to take admission in the PGDCA course.
Students must have passed their graduation with mathematics as one of the mandatory subjects.
Another requirement is that the institution should be affiliated with an authorized university or body.
PGDCA Admission method
Admission to PGDCA is offered based on the direct enrolment of merit.
The application duration for this course ranges from April to June
Scope
Being a professional course, the student after completing PGDCA can pursue further studies or find some job designations. You can work as a Web developer, IT professional, Java Developer, etc. After the PGDCA, you can take up courses like M.Sc, MSc, IT, and MCA.
Career opportunities
Banking and Finance
Health Services
Hospitality Services
Other