What is The Full Form of BMM?

The full form of BMM is Bachelor of Mass Media, a 3-year UG Mass communication course. This undergraduate-level course includes multiple topics related to communication & its modes like television, radio, newspaper, etc. The duration of this course is 3-year, which is divided into 6 semesters. BMM provides practical and theoretical understanding to the students in the preliminary stage and undergoes internships or training in the last stage. Students are allowed to choose specializations of their choice such as public relations, advertising, and journalism.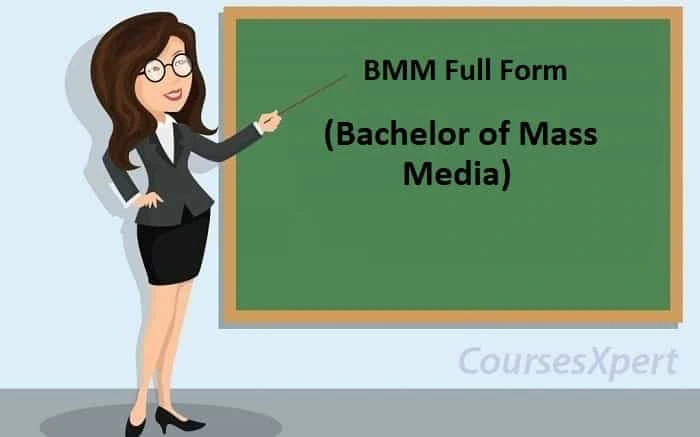 BMM Eligibility Criteria
To take admission into the BMM course, students must meet the following eligibility criteria. However, the requirement may vary from one institution to another.
Students must have completed the 12th or equivalent program in any field, including commerce, science, and arts.
Applicants must have obtained at least 50% marks in the 12th However, the minimum marks may differ depending on the institute.
Scope after BMM
Graduates have vast job opportunities in the Mass communication field. After completing BMM, you can get jobs in the following areas:
Web journalism
News channels
Research
Public relations
Marketing and advertising
Production
Publishing
Direction
Editing
Filmmaking
Branding and PR