Pathology courses have been one of the first choices for the students interested in the medical field, but aren't too keen to invest money and time to be a doctor. In comparison with MBBS and other medical courses, Pathology is one ofthe easiest and reliable courses available for the students who are looking to earn a good amount and care for the patients.The perfectly laid out course and brilliant job prospects make Pathology a worthy course for the students who have just completed their schooling or are looking for a crash course that can help you get abetter-paying job.
If you were looking to getting enrolled in one of the different pathology courses and are willing to know more about the courses in India, this article is going to be a great read for you. We have listed all the pathology courses you can do and what are the different things you need to know about the courses, job opportunities, and other things about Pathology. So, be with us until the end and know the courses in detail.
Popular Pathology Courses in India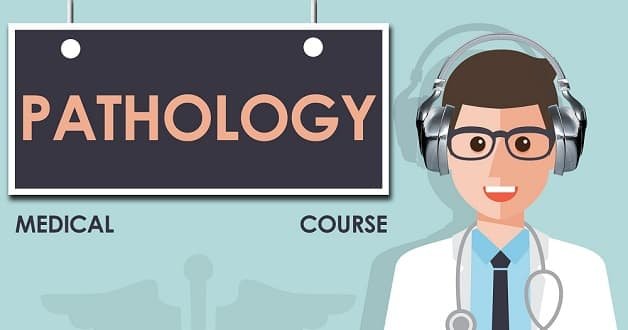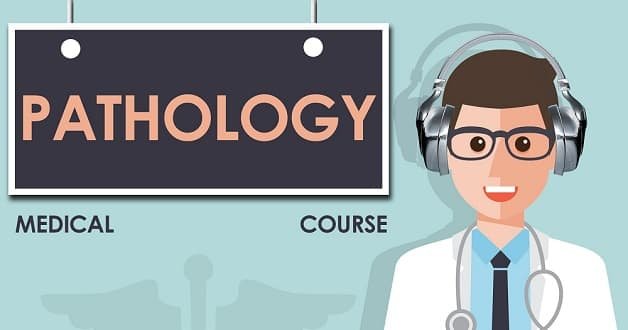 First, let's talk about the available courses for Pathology you can opt for after completing the schooling and degree. Have a look at these courses and then decide according to your educational qualifications which course suits you the best.
Degree Courses in Pathology
Degree courses in Pathology are amongst the most popular and talked about courses for pathology. Students can learn about the field in detail unlike the other courses for pathology. With the detailed course structure and more opportunities for the job, degree courses for Pathology are a brilliant option for the students.
Some of the degree courses in Pathology you can opt for are MD(Pathology), MSc (Pathology), BSc (Pathology), and others.
Diploma Courses in Pathology
If you are looking to opt for pathology but aren't too keen to invest years in the degree courses, the best option would be a Diploma in Pathology. In India, you can opt for both graduate-level (DCP) and a postgraduate diploma (PGDCP). Depending on the state you are in, you can opt for the different choices according to the available colleges in your city.
Certificate courses in Pathology
Apart from the degree courses and diplomas, Indian students also have an option to opt for the certificate course. These courses are great for users who are not able to invest too much time in doing a proper course. This can be treated likea crash course for the students where they can learn the necessary skills to be a pathology practitioner.
This was the broad classification of pathology courses available in India. Depending on the needs, you can enroll yourself in different courses according to your educational qualifications.
Eligibility for different Pathology Courses
Depending on the course you are looking to enroll in, the eligibility criteria differ a lot. If you are looking for a diploma course in Pathology, you must have completed your 12th. The students must have Biology as their main subject and if you are having an interest in Pathology, the Diploma would be a worthy course for you to opt for.
In case you have completed your graduation and looking to change the field or gain more knowledge about Pathology, you can opt for the PG course or the PG Diploma in Pathology. For this, you should have completed your graduation, or are in the final year of your graduation.
Syllabus for Pathology Courses
The Pathology courses have different syllabus and subjects depending on the level of the course you are after. You will have better and deep course details in the degree courses than the diploma and certificate course. Where you get more theoretical knowledge along with the practical knowledge about the field, the diploma, and certificate course for Pathology provide more practical knowledge of the field. So, the choice is yours. Whether you are after a degree and theoretical knowledge of the field, or after gaining practical knowledge, there are options for pathology courses. Just choose a perfect one for yourself and get a stable life after completion of the course.
The different types of specializations you can opt for while choosing the pathology are chemical pathology, cypto-pathology, dermato-pathology, and Neuro-pathology. Along with these, there are numerous other specializations in Pathology that have different fields to deal with. Talking about the common subjects you can learn in the course, they are Genetics, Autopsy, Cardiovascular system, and electron microscopy. So, according to the subjects and your interest, choose the best one for yourself.
Placement opportunities after completing Pathology Courses
According to your subject of specialization and expertise, you can opt for several career options after completing your course in Pathology. After the completion of the pathology course, you can either practice under a medical house, or opt to work as an independent practitioner. In both ways, you can earn good money and reputation among the patients. Also, if you are looking to serve the students, you can opt to work as a tutor in a medical college and help the students to achieve better knowledge that can help them achieve a better position in life.
So, it is your choice to work as a practitioner or a tutor. Make sure that you feel satisfaction in the job you do and have gone through all the future possibilities in the field so that you can easily earn your living without feeling over stressed by the job.
Colleges and universities for Pathology Courses
Regardless of the city you are living in and the university that works in your state, pathology is a field that has a wide scope. And due to this, there are numerous private colleges along with the government medical colleges that have pathology department where students can enroll themselves to get a secured future. The only thing that you need to keep in mind while enrolling in a college for the Pathology course is the reputation of the college and the qualified faculties the college has. By choosing a better college with better infrastructure and faculties, you can be sure of getting better knowledge and practical exposure to the field. And thus, you can be assured of getting a better placement and salary once you have completed your course.
Benefits of Pathology course
The Pathology course has numerous benefits over other medical field courses. Some of them are
Affordable than most of the other medical courses
The first benefit that you can avail of while choosing the pathology courses is affordability. The courses, whether it is a degree course or diploma, they are relatively affordable than other medical courses. So, if you have financial issues and still want to enter the medical field, pathology is the right choice for you. Additionally, by opting for the certificate course, you can be eligible to work as a practitioner. So, if you have the experience and want to get eligible to work as a pathology expert, you can do this in lesser time than other courses in the medical field.
Students have a wide range of specializations
With different specializations and course options, students can easily enter the field they want to work in and want to earn a good salary. The pathology practitioners get a good salary package in both companies and working individually. The only thing that you need to consider is the right specialization and better college for your course.
Course options available at the different education levels
Unlike many other courses, pathology courses are available for different stages of student life. You can opt for the course after completion of your school, or opt for it after your graduation. So, if you are looking for a better course that has great flexibility and career option both at the same time, pathology courses will be a perfect choice for you to go with.
Easier than other medical specializations
Comparatively, pathology is considered a simpler course than other medical fields. With the excellent job placement opportunity and the simpler course structure, pathology is often the first choice for the students who have tried their hands at other medical fields. With simple subjects, better study material available in the market you can master the specialization quite easily.
Along with these, the Pathology courses have numerous other benefits that you can avail of by choosing a suitable course for yourself.
Pathology Courses: Should you go for them?
Like the other medical courses, Pathology can be a perfect choice for medical students who are willing to earn good and have a better reputation among the public. Additionally, with lots of options in specializations, you can choose your preferred field for yourself. There are numerous other benefits of choosing pathology as a career and if you are looking for a secure career option, you should opt for the available pathology courses according to your financial conditions and educational qualifications.
So, try your hands on the suitable pathology course and get perfect career options and a bright future after completion of the course.