Nursing is presumed to be a noble profession. It is noble in the sense that you will get a scope of nourishing and treating a little one who arrives with a bundle of joy for a family. The responsibility of nurturing the little one is vested upon you. It is a profession that is respected and loved by all. The demand of nurse was felt even during the early period. However, at that time, the job did not have any such exposure. With time, the people who are attached to this profession are getting some benefits and recognitions.
Pediatric nursing is a way of nursing an offspring and the newborn. Pediatrics is a Greek word that means "Child", and iatrike means "Physician". It is said that a person who wants to come to this profession must have a healthy heart and good will power. He or she should have the patience and stamina to face any situation.  When you are in this profession, you should have the guts to face loss. If there is birth, you have to go through death. It is an actual fact of life.
Details of Paediatric Nursing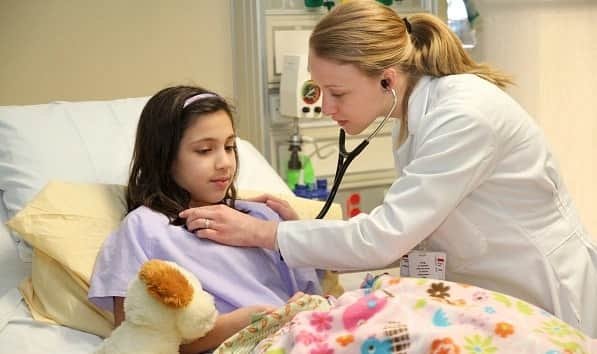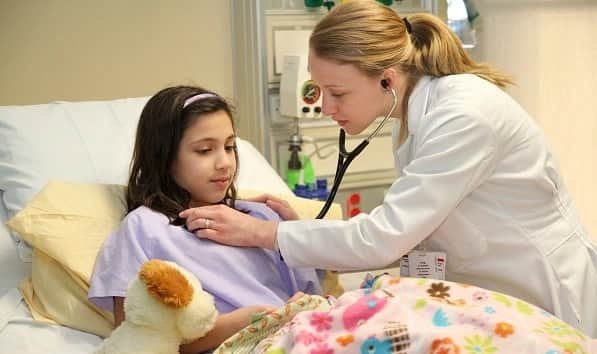 If you are willing to come to this profession, you should complete your 10+2 examination with subjects like Physics, Chemistry, and Biology. The course is interesting because you will be taught about the exact way to handle a newborn. You will be taught about the precise manner to take a baby and feed him properly. The training period is a challenging one for the one who is going to become a nurse. Proper training is given on how to hold the baby at the time of birth to bath him comfortably.  You can do graduation in nursing and then opt for post-graduation.
Eligibility for Pediatric Nursing:
In this part, you will know about the eligibility criteria for pursuing this course.
You must complete the 10+2 examination with subjects like Physics, Chemistry, and Biology. You should be medically fit to get enrolled for this course.
If required, you must submit a nursing certificate from a recognized body. This will be an added advantage for the candidate.
If you want to do Post-graduation in Paediatric in nursing, you should have minimum of 55% marks in graduation from any recognized University and board.
However, if you have Post Basic B.Sc in Nursing, you can directly apply for post-graduation in Paediatric Nursing.
Syllabus of Paediatric Nursing:
The syllabus of Paediatric Nursing is exciting. You have to go through a wide range of subjects along with training experience. During the graduation level of Paediatric Nursing, you have to know subjects like Anatomy, Biochemistry, Physiology, Pharmacology, Sociology, Community Health Nursing, and similar other issues. All the topics are exciting and provide ample guidance to the aspiring candidate to become a nurse.
On the other part, subjects that are included in the post-graduation level is as follows;
Basics of Nursing
Computer Applications and Statistical Packages
Theoretical applications of Nursing.
Ethical-Legal Basics of Nursing.
Clinical Pharmacology.
Nursing Management
Nursing education
Nursing Ethics.
Biostatics
Epidemiology
Advanced Nursing
Administration and Leadership
Nursing Research
These are some of the main subjects that are included in the Post-graduation level. Above-all, the students are also given practical training in which they are taught everything practically. Many times they also send the students to many places for the internship programs. The students get good exposure during this period.
The career of Child Health Paediatric Nursing
Plenty of options are provided to the students who have pursued nursing course as their career. Soon after the completion of the course, they are hired by many healthcare industries. The jobs are mainly given during the last year of the system. You can also commence your career as a nurse in some Private hospital or health care centers. Apart from this, you can get jobs in a position like Nursery schools, Paediatric wards. If you wish, you can start your career as a Nursing Tutor. This will help you to earn more knowledge and experience in the subject. You can also stay in close touch with the subject.
In many cases, you can get job as a Nursing Assistant and become Nursing Manager with time. So, you can immediately start your career after completing the education. You have plenty of scopes.
Fees of Child Health Paediatric Nursing course:
It is one of the most important questions that may arise in your mind. However, the fees of the course may vary or differ from college to college. The approximate cost of a graduation course in Paediatric Nursing may range from INR 10,000 to INR 50,000. On the other part, if you want to do post-graduation in Paediatric Nursing, the annual fee may vary from INR 20,000 to INR 1.5 Lakhs.  It is advised to take proper information about the course along with its duration before taking admission.
The admission process of Child Health Paediatric Nursing Course:
You must know that minimum of 55% marks are required to take admission in this course. Further, many colleges also conduct various admission tests or screening test through which the candidates are selected for the course. The entrance test is conducted by the college and you have to qualify the test. Once the examination is cleared, a merit list is published, and you have to check it from the list.
If you find your name on the list, you can move ahead with the admission procedures. In many cases, the colleges also conduct an interview session with the candidate they are selected.
Salary packages of Child Health Pediatrics Course:
A nurse is a person who assists a doctor in the treatment process. Thus the career of Nursing is very demanding and exciting. Once you have completed the course, you can get job scope in various positions with a right salary package. Let us discuss some of the roles of nursing along with their salary package.
A pediatrician nurse is entrusted with the duty of monitoring the infant right after the birth. You have to evaluate the patient from time to time. You should also look after the developments of the child if required. The salary package in this position is estimated to be between INR 8 Lakhs and INR 10 Lakhs.
As a Nurse Educator, you should look after the candidates who are getting admission in the college. It would help if you also teach them all the fundamentals of nursing. The average salary in this position is estimated to be between INR 4 Lakhs to INR 6 lakhs.
As a Nurse, you can serve in many hospitals and clinics. In this place, you have to constantly monitor the infant's health and look into other matters. The average salary of the nurse may vary between INR 3 Lakhs to INR 5 Lakhs.
Primary skills required to become a nursing professional:
The profession of nursing is a prestigious one. You can gain a lot of respect and best wishes of people through your job. However, you should possess some skills that are required in this case.
It would help if you held the ability to deal with the distressed child and with their parents in a better way.
You should be polite, sober and, gentle.
You should have exceptional verbal and communication skills. It is better if you have proficiency in Hindi, English.
You should have the patience and stamina to deal with the patients, mostly the kids. You may come across stubborn kids. It would help you if you handle them specially.
You should always have a smiling face. Your face should be lively.
Above all, you should be physically fit to deal with the patients. Your active movements should be the main thing.
Conclusion:
Hospital is the first home of every nurse. It is the place where they have to spend maximum time. It is a matter of great passion for becoming a nurse. It would help you if you have the zeal right from the early days of your life. Paediatric nursing is considered to be the most important one because you have to handle a kid. You have to look after the child right from birth for a certain period till the mother is discharged.
A right course on Nursing will help you to get better exposure in this field. If you have science in your 10+2 level and have secured 55% marks in the examination, you can attempt to take admission in this course. The course will teach you everything about nursing. It is also said that you should have a love and respect for this profession.  You should be both strong and soft. It would help if you tried to hide your emotions during tough times. The life of a nurse is full of challenges. If you want to accept the challenges, come and join this profession.