MSW full form is Master of Social Works; it is a specialized postgraduate course that has duration of two years. The study is related to the civilized efforts in society. It includes the subjects related to social work that enables students to help people who are in need. Those who want to pursue their careers in the field of social work should have a bachelor's degree. The MSW course will provide in-depth knowledge about the development of humanity and social welfare.
The term social work is simply meaning the services that are designed to help poor and aged people and improve their well-being. Candidates who are working or willing to work in the field of social work can join this course. It will provide detailed training to the students so that they can work in this field without any difficulties.
This master's degree course offers a wide range of opportunities to the students after completing their studies. It enables them to work in various job profiles and serve people. This postgraduate course is available in both full-time as well as distance education options. The duration of the full-time master's degree course is two years, while the duration of the distance education course can be extended up to 5 years. In this article, you can find everything you need to know about the MSW course.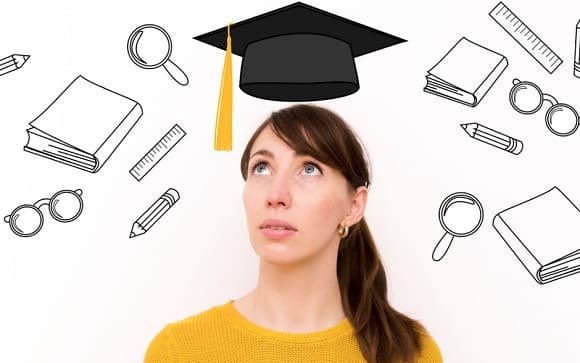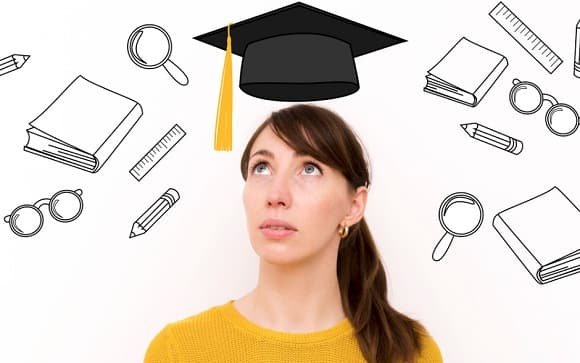 What Are MSW And What Are Its Objectives?
It is a postgraduate-level degree program in the field of social science. The candidates who pursue this course can work to solve the problems of society with the help of available resources. They also arrange funds, conduct counseling, and look for other social methods to eliminate the social problems. This course includes several topics like human resource development & management, labor welfare, child rights and child protection, rural construction, and many more.
Objectives of The MSW Course:
The main objective of the Master of Social Work course is to provide training to students in the field of social science and enable them to perform various social activities for the betterment of society. It provides learning of research skills, ethics & values, and other important aspects that are required to carry out the social activities effectively. It provides reflective learning, critical thinking, clarity of the concepts, and learning of other topics that are required for the fieldwork.
This master's degree course is specially designed to provide both classroom and practical training to the students so that they can perform their tasks without any issues. The classroom study includes theory classes, group discussions, case studies, presentations, and other such activities. On the other hand, the practical training makes the students aware of social realities and other work environments that will help them in their professional careers. This course also teaches students how to implement theoretical knowledge in different applications.
Skills Required for The Master of Social Work Course:
Candidates who want to pursue their careers in this field need to have some skills to learn the topics in this course without any difficulties. Here are the skills that are required for pursuing the MSW course.
Communication skills
Integrity
Self-awareness
Critical thinking
Ability to set boundaries
Excelling listening skills
Persuasion
Empathy
Coordinating skills
Tolerance
Scope of The Masters of Social Work Course:
Those who are concerned about different problems of society like poverty, health, education, racism, drug abuse, unemployment, etc., will get a better chance to solve these after pursuing this course. The number of helpless and poor people is increasing day by day, which enables the social work students to help those people and fulfill their needs. The MSW course provides thorough training to the students to perform social activities and help needy people directly or indirectly.
The major employment sectors of the MSW graduate course are the government sector and NGOs. So, one can get job opportunities in either of these sectors after completing the study of this course. In the government sector, you can get a job on a permanent or contract basis in the Ministry of Social Justice and Empowerment. Moreover, you can work closely on the problems of helpless people and provide them with all the necessities.
Eligibility Criteria for The Masters of Social Work Course:
The minimum eligibility criteria for the MSW course are a bachelor's degree. Candidates should have completed their graduation with the required passing marks from a recognized institution to be eligible for this master's degree course. Apart from that, students who have a bachelor's degree in social work with a minimum of 50% marks can opt for the MSW course.
Further, those who have experience in the field of sociology, social work, social science, or any other related field can opt for this master's degree course. Also, those who are waiting for the final results of their bachelor's degree can apply for this course with their previous exam scores.
Admission Process for The MSW Course:
The admission process for the masters of social work course is done according to the masks of students in the qualifying examination. Also, it conducts a common admission test or skill assessment test followed by a personal interview test. The entrance test includes several topics like general awareness, language comprehension, analytical ability, etc.
One can apply for this master's degree course by filling the application form online. The entrance tests conducted during the admission process are only for screening the applications. It has no specific entrance test to give admission to students. In the first step, colleges prepare a cut-off list which is the minimum marks required for admission.
Then the colleges conduct an entrance test to check the ability and skills of the students. After the entrance test, the colleges conduct personal interviews or group discussions to shortlist students. Then the colleges select candidates on the basis of their skills and ability.
Although there are no specific entrance tests for the MSW course, some colleges conduct skill assessment tests to shortlist candidates. These tests are as follows:
Delhi University Skill Assessment Test:
This test is conducted by the social work department of Delhi University. This test has MCQ questions and has a duration of two hours.
MS University Written Test:
It is conducted by the MS university to shortlist candidates for the MSW course.
This test checks the ability and logical reasoning skills of students. It is conducted by the Christ university and contains MCQ questions.
Master of Social Work Course Fee:
The course fee for the MSW course is different for different colleges. However, the average course fee for this postgraduate course ranges from 1 lakh to 2 lakh rupees.
Master of Social Work Course Syllabus:
As mentioned earlier, the MSW course is divided into four semesters. The following are the topics that are taught in the four semesters of this course.
Semester 1:
Social Case Work
Study of Indian Constitution
Social Work Profession
Analysis of Indian Society
Study of Indian Economics
Dynamics of Human Behavior
Concurrent Field Work Including Social Work Camp
Semester 2:
Social Group Work
Social Work and Social Justice
Social Policy, Planning, & Development
Concurrent Field Work Including Study Tour
Social Work with Rural, Urban, And Tribal Community
Community Organization
Social Work Approaches for Social Development
Semester 3:
Dissertation
Introduction to Disaster Management
Women and Child Development
Social Work Research and Statistics
Communication and Counseling
Concurrent Field Work Including Summer Placement
Criminology & Correctional Administration
Semester 4:
Social Work Administration
Human Resource Management
Personal & Professional Growth
Concurrent Field Work with Case Studies
Block Placement
Medical & Psychiatric Social Work
Labor Welfare & Legislation
Higher Study Options After the MSW Course:
Students can opt for higher study options after completing the MSW course to improve their skills and knowledge in the field. The graduates of the MSW course can opt for Master of Philosophy, Doctor of Philosophy, Master of Business Administration, and other professional certificate courses. Some of the top courses that one can pursue after completing the MSW course are MBA in Social Work Management, Certificate course in Social Work & Criminal Justice System for better job opportunities.
Career Opportunities for Master of Social Work Course:
Career opportunities after completing the MSW course are broad. The graduates of this course can work in government sectors, NGOs, educational institutes, or any companies. Mostly, the graduates of this course work in job profiles that are related to social work or charity work. After gaining sufficient experience in the field, students can work in different organizations depending on their choices.
After completing the master of social work course, one can work in different areas like the education sector, human rights agencies, counseling centers, old age homes, management companies, health industry, etc.
Jobs in Government Sectors:
The job opportunities for MSW graduates in the government sectors are numerous. They can work in different departments like the Ministry of Human Resource and Development, the Ministry of Culture, the Ministry of Labor & Employment, the Ministry of Women & Child Affairs, the Ministry of Culture, the Ministry of Law and Justice, etc. Moreover, students can also become a lecturer or professor in government institutes or colleges. The main role of MSW graduates in the government sector is to make sure that the policies and rights are being followed properly in different parts of society.
Jobs in Non-Government Organizations (NGOs):
Candidates can also get job opportunities in NGOs and work in different job roles. In this sector, they work for social justice and social awareness in the urban and rural sectors. Also, they fight against social injustice, poverty, animal abuse, and many other problems when working in NGOs.
Jobs in Educational Institutes:
One can also become a teacher or professor in various schools, colleges, or institutes across the country after completing the MSW course.Also, you can clear the UGC NET to get a salary as per government standards. In this sector, the candidates can work in different job profiles such as project assistant, assistant professor, junior or senior research fellow, associate professor, etc.
Top Job Profiles for The MSW Course:
Here are some of the top job profiles with their average annual salaries that the students of the MSW course can opt for.
The role of a program manager is to ensure the proper functioning of the scheduled programs and achieve the goal of those programs. The average salary of a program manager is 4.1 lakh rupees per annum.
A Social Worker is one of the top job profiles for the graduates of masters of social work course.A social worker usually works for the improvement of society by solving social issues. Social workers fight against different social issues and social evils and find solutions to eliminate those. A social worker can earn an average salary of 3.9 lakhs per year.
A professor lecturer in the social work field is usually posted in schools or colleges. They perform research work on different subjects of social work. They also take lessons in social work subjects in colleges. The average annual salary of a professor is 7.5 lakh rupees.
A community health worker is responsible for the health of people in a specific area. Community health workers usually ensure to meet the health needs of the communities that they serve. They help people communicate with healthcare providers, address health issues, address social determinants of health, make healthcare providers aware of the community health needs, etc. A community health worker can earn an average salary of 2.4 lakh rupees per annum.
The major role of a consultant is to give ideas or solutions to overcome a specific problem. A consultant usually works in NGOs or other organizations. The average salary of a consultant is 3.5 lakh rupees per year.
Conclusion:
The Masters of Social work course is a better option for students who want to bring some improvements to society. This course provides both theoretical as well as practical knowledge about social work and its implementations. In this article, we have covered all the aspects that one should know before pursuing the MSW course.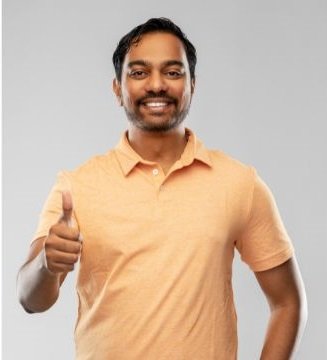 Rahul Kumar is a passionate educator, writer, and subject matter expert in the field of education and professional development. As an author on CoursesXpert, Rahul Kumar's articles cover a wide range of topics, from various courses, educational and career guidance.