There are several computer hardware courses that a person could learn today, but, not all of them offer the same level of knowledge and help in acquiring a job. However, among the computer hardware courses, the ITI mechanic computer hardware course is one of the best ITI Courses. Not in terms of the number of applicants, but, in terms of skills and training offered. Most of the candidates who have completed this course have succeeded in getting employed and they are satisfied with this course. Here is everything you need to know about the course.
ITI Mechanic Computer Hardware Course Details

Most people might not understand what this course is about. What makes this course different? ITI mechanic computer hardware course is a computer hardware vocation course, this course introduces the candidate to diverse topics and skills. This includes installing hardware, maintaining and repairing computer systems, troubleshooting, setting up the computer, setting up the computer security system, configuring the computer, offering onsite and offsite technical support, etc. Unlike other courses, the ITI mechanic computer hardware course offers training and makes a candidate familiar with the subjects, and help develop skills to use the knowledge acquired.
In terms of skills and knowledge acquired, the ITI Mechanic computer hardware course could be far better than most of the other hardware courses.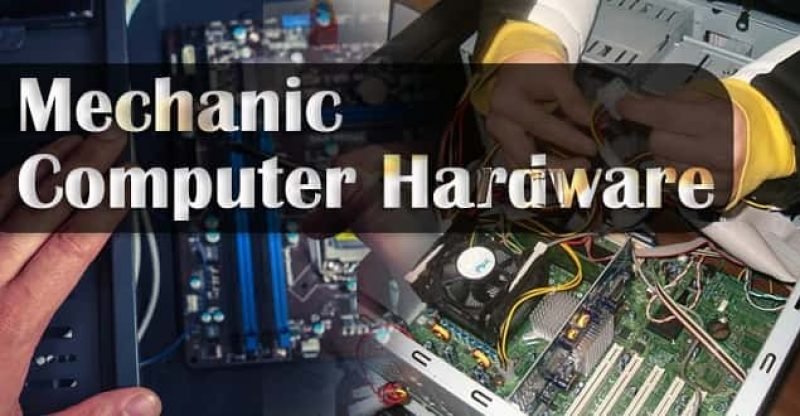 ITI mechanic computer hardware course: Eligibility criteria –
This is an ITI course and therefore, the eligibility criteria for this course could be the same all in India. However, there could be slight changes.
The candidate should have passed 10th
The candidate should have at least scored 50% marks in the 10th board exam
The candidate should have studied 10th from an Indian government recognized board.
ITI mechanic computer hardware course: Course duration –
As this is an ITI course, the course duration could vary based on the ITI centre. However, in general, the course duration could be around 12 to 24-months. Most of the ITIs give a 2-year course and each year is split into two semesters. So, the course has a total of 4 semesters. Each semester is months long.
ITI mechanic computer hardware course: Course syllabus –
As mentioned above, the ITI mechanic computer hardware course is split into four semesters. Each semester a set of practical and trade theories are taught. Here is a general overview of the syllabus followed.
Electrical safety
First aid
Resistors
Soldering
Electronic components of a computer
Digital electronics
Hardware identification
Desktop PC repair
Hardware installation and removal
Power supply
Inductance
Transistors and amplifiers
Capacitance and resonance circuits
De-soldering
Circuit voltage and current
Windows installation
Hard drives
Virus removal
System utilities
User account customization
Hardware failures
PC cleaning
Hardware troubleshooting
Data backup
Windows installation
Hardware removal test and installation
System utilities
Junk file removal
Linux OS
Installing hardware drivers
Outlook configure
Backup
Cabling
Scanner and MFD
Printer and plotters
Install and configure a network
IP addressing and TCP/IP
Other network protocols
Components of the computer network
Other network protocols
Install and configure windows server
Network security
Internet and web browsing
Project work
Network protection and troubleshooting
Sharing resource and internet connection
Control and monitoring network server
Crimping and punching
Word processing and spreadsheet software
Configuration of data communication equipment's
ITI mechanic computer hardware course: fees –
The course fee of the ITI Mechanic computer hardware course could depend on the reputation of the ITI centre and the state. However, in general, the course fee could be around INR 2000 to 10000 per year.
ITI mechanic computer hardware course: scope and career –
Unlike most of the other courses, perusing this one makes the candidate eligible for a diverse range of jobs. A candidate could find a job in both the private and public sectors. The pay is good and the demand might not fall any time soon. One of the reasons is that the world is becoming more dependent on computers and therefore, the demand would remain the same. A candidate who has completed this course could also find a job in laboratories and even in manufacturing industries.
ITI mechanic computer hardware course: Job titles –
Desktop support executive
Technical support representative
Hardware and networking trainer
Computer support executive
Computer hardware instructor
ITI mechanic computer hardware course: salary –
The salary package of an ITI mechanic computer hardware candidate could depend based on the sector and industry. However, as far as we know, the salary could be between INR 5000 to 25000.
Frequently Asked Questions
What is the duration of ITI Mechanic computer hardware course?
The length of the course can vary from one ITI centre to another. In overall, however, the course can last anywhere from 12 months to 24 months in length depending on the circumstances. Most ITIs provides a 2 training every year is split into 2 semesters. Thus, the course will be completed in four semesters in its overall length. Each semester is divided into several months.
How much I need to pay for ITI Mechanic computer hardware course?
The fee of an ITI Mechanic computer hardware course may be determined by the credibility of the IIT centre as well as the prestige of the government. Although the fee of the course varies from year to year, in general, this can range from Rupees 2,000 to Rs 10000 per year.
What are the jobs available after ITI Mechanic computer hardware course?
Office Support Manager
Customer service representatives
Devices and networks instructor with extensive experience
The head of the dept "Information Technology Support"
Computer equipment for trainers
How much salary I can earn after ITI Mechanic computer hardware course?
 The salary package for an applicant seeking the stance of IIT hardware technician will vary depending on the company and sector. To our knowledge, the base pay can vary from Rupees 5,000 to 25,000, depending on the position.
What are the skills I must have for pursuing this course?
Mechanic, Computer Hardware, and electronics, and Hardware Trade Computer technology are subjects in which learners should have analytical skills and problem-solving abilities.
They must be up to date on the latest versions of fundamental software applications and operating systems.
They should have excellent communication skills and knowledge, as well as the capacity to work well under pressure.
They must also be well-organized and detail-oriented, with good eyesight and dexterity on their hands and a steady hand.
What are the advantages of working in the Mechanic Computer Hardware Trade?
Applicants can find employment in a variety of settings, including retail stores, corporations, and for third-party vendors.
Student jobs in research labs and manufacturing, such as designing and testing new types of computers, are available to them.
Students can also find employment in research & design firms, such as computer systems design firms.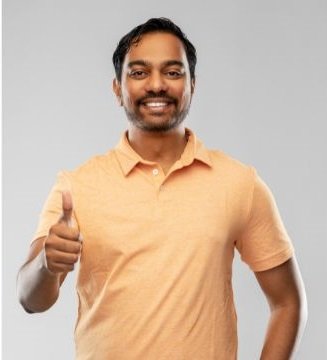 Rahul Kumar is a passionate educator, writer, and subject matter expert in the field of education and professional development. As an author on CoursesXpert, Rahul Kumar's articles cover a wide range of topics, from various courses, educational and career guidance.