IT Sector has gained a lot of traction in India, and today, it is a significant career option for many people. India is the net exporter of software, which means that many MNCs have their offshore development centres in India. Now, it is a basic understanding that there are many supporting roles in the IT industry. So, if you have to work in the industry, it doesn't necessarily mean that you have to sit on a desk and develop an application. There are other roles like quality analyst, project manager, scrum master, release manager, program manager, portfolio manager and many others. One such exciting role in the IT industry itself is that of IT Manager.
If you have worked in the IT sector and would like to know vertically and horizontally, you can give it a shot and work as an IT Manager. This role is towards the management side, and it also offers you a fair chance of getting a higher paycheck. There are undoubtedly many requirements and responsibilities associated with the role, and we are sure that you would be having many questions about it.
In this article, you will find all the details associated with the designation of IT Manager. We have listed the eligibility criteria, ways to become an IT Manager, and other things that we feel are important from the career perspective. Go ahead and check out the details now.
What are the main responsibilities of IT Managers?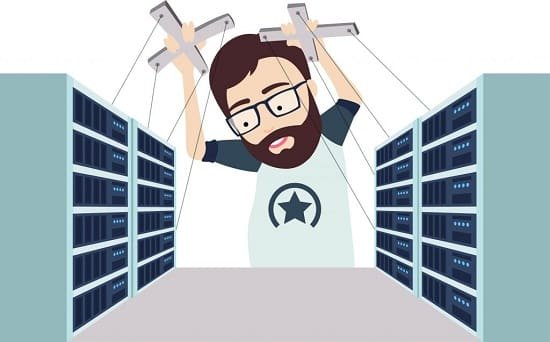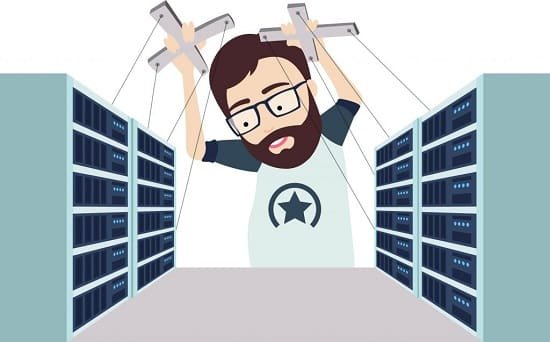 The first question that you might be having about IT Manager's role is what they are supposed to do. In this section, we have covered the roles & responsibilities of the IT Managers. Check them out below.
You will be responsible for the governance and ethics of the business. Moreover, you would have to develop the strategies as well as project plans.
Your decisions would heavily be dependent on the data. Hence, you would have to do a lot of data analysis to understand the cost-revenue benefit, bandwidth estimations and even trend analysis.
Major work as an IT Manager would be to manage the financials and other aspects of the project. You will be responsible for documentation, and you will also be responsible for delivering the project.
You may also have to play the role of release manager while you are working as IT Manager. This means you will have to work and support the production moves as well.
Eligibility Criteria to become an IT Manager
There are multiple things that you need to understand to make a successful career in the field, and one of them is the eligibility criteria. We want you to prepare from the school itself so that this doesn't become a blocker in the later stages of your career. Go ahead and check out the eligibility criteria associated with the role.
You need to have a commerce or science background in the 10+2, and you should also score a minimum of 60% in your 10th and 12th. A lot of organizations do not hire candidates with a score lower than 60%.
You need to understand the technology very well. As an IT Manager, you should understand everything. Moreover, you need to have a minimum of 2 years of experience in the core IT sector.
You need to have a degree in management, which improves your chances of getting a role as an IT Manager.
You require certain skills as an IT Manager, and we have listed them below.

Budgeting & Forecast
Communication Skills
Conflict Management
IT Skills
People Management
Problem Solving Skills
Project Management
Team Work
Time Management & Scheduling
Understanding of Software Development Lifecycle
How to Become an IT Manager in India?
Let us now get down to the business and talk about the actuals associated with becoming the IT Manager in India. We have covered all the essential details in this section, and it will tell you about every step associated with the journey. You can check out the details below, and we are sure that you will become a successful IT Manager in India.
10+2 – Your preparation to become an IT Manager would start right after the 10th. To become an IT manager, we recommend you to opt for a non-medical stream with the 5th subject as computer science. This will help you in choosing the graduation degree easily. You must also prepare for competitive exams right from this level, and it will help you in the later stage.
Undergraduate Program – After completing the 12th class, you need to get admission to the undergraduate program. The three programs that can help you are BCA, BE or B.Tech. You can get into any of these programs. You need to choose your specialization as Computer Science or IT. The admission in B.Tech and BE is via JEE, and the admission in BCA is also via competitive exam.
Work Experience – After gaining your bachelor's degree, you can start working in the IT domain. This will give you the required experience as well as the required knowledge. Here, you should choose a role in core technology to get relevant work experience and knowledge of the sector. This remains to be the most crucial step of the journey.
Post Graduate Program – To become an IT Manager, you can opt for a management based role. This role will make it easy for you to make the jump. Having an MBA degree in Finance, IT or Operations will choose to be a fruitful decision. The admissions in MBA role are via competitive exams like CAT, GMAT and other private exams.
Certifications – Once you get the role of IT Manager, you can pursue many certifications to grow. These certifications would include CSM, PMP and many others. It is better to opt for professional certifications instead of online courses. The certifications are accepted across the globe, and they help you in getting more opportunities.
Career Path of an IT Manager
When planning a career path, you look into all aspects of the domain you plan to work in. We have covered some of the pointers below to help you understand the career path associated with the role.
Since you will be working on the management side, you will grow in the domain, and you can get promoted to the roles of project manager, program manager or even portfolio manager.
The IT Managers also get a chance to be the directors, VPs or AVPs of their domain. In that case, they are often the head of their departments.
If you have a strong knowledge of the IT domain, then with more years of experience, you can expect yourself to get the role of CIO, CTO or COO of the department or the organization.
To conclude, we can say that the career path of an IT Manager is quite impressive if you possess the right skillsets.
Pay Scale of an IT Manager
All the efforts that we make are to bring food to the table. In that case, we are sure that you would also be interested in knowing the average salary associated with the role. Go ahead and check out the details below.
As a fresher in the field, you can make a minimum of Rs 5 lakh per annum, and the average here is Rs 7 lakh.
By the time you get five years of experience, you can be sure that you will be making between Rs 10 Lakh to Rs 13 Lakh per year.
As your experience grows and you acquire more skills, you can expect yourself to be in the range of Rs 20 lakhs to Rs 30 Lakhs.
The numbers listed above are the average numbers, and you can be an outlier on both sides of the curve. So, consistency, skillsets, organization and experience are some of the factors that would define your actual pay scale.
Pros of Working as an IT Manager
A question that we get very often is that what are the advantages of working as an IT Manager over the other roles. You will find some of the pros associated with the role in the pointers below.
Pay Scale – In the previous section, we talked about the IT Manager's pay scale. You would have instantly realized that the average pay of the IT Managers is higher than the people who are in the development side of the industry. So, if you are planning to change the field and money is one reason, you can certainly pursue the role of IT Manager, and it will be financially rewarding to you.
Growth – Another reason you would love your role as an IT Manager is that you will grow a lot. The hikes would be good, and you will have a lot of opportunities. This is just the start of the management side, and you can transverse yourself to the project management side. You will get a good amount of opportunities, and you can even make your way in middle or higher management of the organization.
Business Oriented – The last thing that we want to talk about is that the role brings in a change. After working for several years in a particular role, some people want a change of profile. The role of IT Manager can prove to be the much-required change in that case. You will be closely working with the management and other important stakeholders in this case.
Cons of Working as an IT Manager
We are sure that you would have been impressed by the advantages of the role but what about the negatives? Without any attempts to scare you, we have listed some of the cons of working as an IT Manager.
Long Working Hours – Now, most organizations talk about work life balance, but there would still be instances where you would be working for long durations. A typical day would spend in meetings, and you would also have to do a lot of analysis. If you do not mind long working hours for a few days in a month, then you should be good to go.
Agile Environment – Most of the technology organizations are now adopting DevOps or agile methodology. This framework promotes a higher amount of flexibility. In that case, you can anticipate significant changes at short durations, and the environment, as well as the business needs, are ever-changing. If you do not mind working in such a work environment, you should not be worried about the role.
Stressful Decision – Lastly, you will be the decision-maker in this role. You would have to take decisions on costing, resourcing and a lot of other things. You may even be asked to name the people who can be laid-off. These decisions can sometimes be very stressful, and there can also be guilt associated with the decision. In such a case, you must only enter the domain if you can handle this kind of stress.
Final Verdict
We have covered all the required details in the section above. You would have understood that you need to have both technical & management skills to be a successful IT Manager. Having experience in the IT industry also helps you a great deal in becoming an IT Manager. We do not know any such person who started directly as a manager. You need to have the business knowledge of this side of the IT business, and only then will you be able to take effective decisions for the benefit of your stakeholders.
The role of IT Manager is undoubtedly very lucrative with options of onshore visits and incentive driven pay. The role also requires a high level of commitment for you. You may come across both types of role. The one where you have people reporting to you and the one where you are not a people manager. We hope that the information we shared with you will help you in becoming an IT Manager. We also understand that you might still have some questions about the role or any other aspect. If you have any questions, then you can reach out to us, and we are surely going to help you get the answers to the queries.