In the banking industry, there are different fields, and you need to choose one depending on your interest. The majority of people choose retail banking because of the incentive-driven approach of the banks. There is another niche segment in the banking industry, and it is referred to as investment banking. There are different parts under investment banking which includes helping organizations with mergers and acquisitions. Investment bankers are also responsible for the management of organizations financial assets. The decisions made by the investment bankers are aimed at increasing the value of the investment of the organization.
As per the thumb rule, the investment banker should have a good knowledge of security markets, mergers & acquisitions and the capital market. These decisions remain to be very important to generate synergies for the organization. The investment banker also does all the analysis for the organization before any merger or acquisition deal is finalized. The career is very exciting, and it may even offer you a lot of opportunities. You may even get to travel a lot when you are working as an investment banker. Any decision that you take as an investment banker would impact the stock price of the organization. You should also note that you are not making the decision for the client, but you are providing them with guidance. The final decision is with the organization or the client.
We are sure that what you have read about investment banking would have generated your interest. The job designation not only sounds fancy, but it is quite an amazing job as well. If you are willing to be an investment banker and do not have the proper guidance, you are on the right web page. In this article, we have listed the ways you can become an investment banker in India. Go ahead and check out the details below.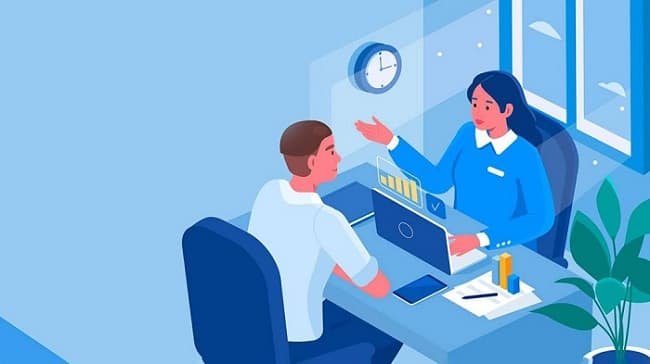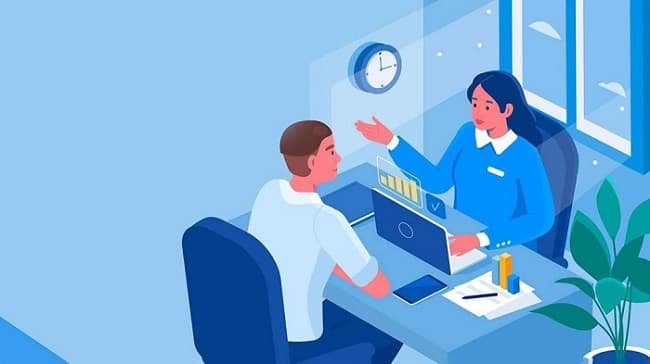 Eligibility Criteria to Become Investment Banker
There are specific eligibility criteria associated with becoming an investment banker. You would also need a certain set of skills to become a successful investment banker. In this section, we have listed all those details, and you can refer to the points below.
You need to have completed 10+2 from a recognized board with at least 50% marks.
You need to have completed the graduation or post-graduation in an appropriate field. The courses that you can do for becoming an investment banker are listed in the next section.
The field is highly competitive, and you might have to work as an analyst under an SME to get a job as Investment Banker. You might need an experience of 2-3 years before you get there.
MBA and CFA are two of the top-rated courses that you can take for becoming an Investment Banker. These two fields provide you with the subject knowledge that you need to excel in the field.
Apart from the criteria mentioned above, you need a certain skill set that you help you in performing well. These skills are listed below.

Analytical Skills
Financial Knowledge
Financial Modelling
High Aptitude
Mathematical Skills
Microsoft Excel & Some Data Query Tools
Presentation Skills
Courses to Become Investment Banker
You would need to pursue a certain course to become an investment banker. In this section, we have listed the different courses available for you so that you can be on the path of becoming an investment banker. You can go ahead and check out the information below.
Many people try to find the role of investment banker after their graduation. Some students are successful in finding the job of Investment Banker after they have completed graduation. It is relatively tough to find a job directly after the organization. A lot of organization feels that the student might lack maturity directly after BBA or any other graduation. Talking about the graduation options, you can pursue BBA, B.Com or any other graduation available in the financial domain. Admission to these graduate programs can be based on merit or the basis of the entrance test.
Another way to become an Investment Banker is by pursuing a Chartered Financial Analyst. This is the easiest way to become an Investment Banker. Candidates can find a job in the domain if they have cleared two levels of CFA. Moreover, if you have completed all three levels, you will find it even easier to get a job in the investment banking domain. A lot of CFAs are hired by consulting firms, fund houses and insurance firms as well. To complete the CFA, you need to apply for the course and clear the subjects in Level 1 and Level 2, respectively. You will get the course material for CFA, but you might still need glasses to perform well in the exam. Many institutes offer such coaching programs that can be of great help when you have to clear the CFA exams.
Another way to become an Investment Banker is by pursuing an MBA in Finance. This remains to be one of the top choices for the people. You can do MBA after any graduation that you have done. This degree helps you in acquiring skills that are required for an Investment Banker. By the end of the course, you have knowledge of subjects that would be required during the trades. An Investment Banker would need to learn all the subjects in the MBA Finance and all these subjects would be useful while studying. After the MBA, you will be able to find a job as an Investment Banker. The best colleges for MBA includes IIM, ISB, FMS, IIFT and a few more. Moreover, getting admission in MBA is via CAT or any other dedicated entrance exam for the university.
Also Read: 10 Best Countries For Study MBA Abroad
School of Investment Banking, Mumbai
School of Investment Banking in Mumbai offers a one-year certification program that teaches you about the fundamentals of investment banking. You can enrol into the course if you would like to be an Investment Banker. Moreover, you can pursue the course at the graduation or post-graduation level. If you appear in college placements, then this certification will improve your chances of getting a job. You get an edge over your competition if you get this certification from the School of Investment Banking. The enrolment method is simple, and you would need to register with the institute to enrol for the certification program.
Postgraduate Certificate in Investment Banking & Research (NSE Academy)
If you have completed your post-graduation, then you can also opt for the course from NSE Academy. This is yet another short term course that is offered for candidates who wish to be investment banker. The course's total duration is 11 months, and it teaches you all the subjects required to work as an Investment Banker. You can check out the website of NSE Academy and get more details about it. At the moment, this course is being delivered in the online and offline method.
Certification Program in Investment Banking – BSE
NSE offers a certification program in investment banking that adds a lot of value for you. Similarly, BSE also offers a lot of value for you when it comes to investment banking. This program is a great way to learn the trade and the subjects associated with investment banking. You can go ahead and check out this certification program as it will help you learn enough for the role of Investment Banker.
Also Read: How To Become a Stock Broker in India
Path to a Successful Career as Investment Banker
Staying on the right path for investment banking will ensure that you witness exponential growth in your career. In this section of the page, we have listed the path that you must choose to become successful as an investment banker. Refer to the points below.
You need to approach the right people for guidance. You need to understand the subjects you need to learn and the skills you need to acquire. Have one of the Investment Banker as your mentor so that you can learn the trade. Moreover, staying in touch with the Investment Banker or Hiring Managers will help you get the referrals for interviews.
The next point to consider here is the internship. When you are pursuing an MBA, you have to go through mandatory 2-3 months of internship. During the internship, you have an opportunity to define your domain. You can seek an internship with one of the investment banks, and it will help you. This is also your chance to score a Pre-Placement Offer and get a job in the domain. The interns usually work as analyst direct with the Investment Banker, and hence you can even build contacts.
Some of the banks like JPMC, Credit Suisse and Goldman Sachs run programs dedicatedly for investment bankers. You can even enrol into these programs, and you will be able to improve your learning curve. You may even end up with a job with these organizations if they like your performance.
Lastly, you can pursue a certification course in Investment Banker, or you can opt for other short-term courses that will add value to your resume. This will give you an edge in the competitive world, and it will also increase your chance of getting shortlisted in the interview.
Job Designations & Pay Scale for Investment Banker
We always suggest our readers do some research around the job roles that they may get a chance to work as if they choose their career as an investment banker. In the section below, go ahead and check out the details.
Analyst
Associate
CFO
Junior Analyst
Investment Analyst
Investment Bank Analyst
Senior Analyst
The starting pay scale of the investment banker could be close to Rs 3.5 Lakhs. With the higher experience, you will end up with a 7-digit pay package. The average salary in investment banking with a little experience would be close to Rs 10 Lakhs.
Employers for Investment Banker
There are multiple employment opportunities available to you when you are willing to start working in the domain. Many consulting firms, venture capitalists, investment banks, advisory firms, start-ups and financing firms offer roles in the investment banking domain. You can even work as an academician after completing the investment banking course. Talking about some of the organizations that hire investment bankers, we have listed the details below.
Axis Bank
Bank of America
Bank of New York Mellon
Barclays
Citi Bank
Credit Suisse
Deutsche Bank
HSBC
Goldman Sachs
JP Morgan Chase Bank
Kotak Mahindra Bank
Morgan Stanley
Wells Fargo
Final Verdict
This was all about the investment banking domain. We are sure that you would have got the guidance that you are looking for. The field is very interesting, and as the Indian market develops, you have many opportunities and growth prospects. Go ahead and dive into the course, and you are going to love the job profiles. We have tried to cover all the details about investment banking, but if you need any other information, you can leave a comment for us. We will get back to you with the answers.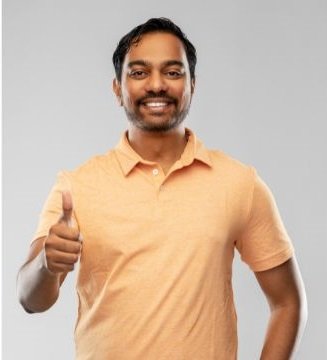 Rahul Kumar is a passionate educator, writer, and subject matter expert in the field of education and professional development. As an author on CoursesXpert, Rahul Kumar's articles cover a wide range of topics, from various courses, educational and career guidance.