The word therapist is broadly related to Psychologist. It refers to a class of people who does the work of rehabilitation. It would help if you got confused between the two subjects. However, there exists a difference between the two. A therapist is a mental health professional who deals with various mental disorders. As a therapist, your primary focus should be on improving the life of a person. You may come across many people who have several psychological disorders. Sometimes it becomes so severe that you need to take the help of a professional to get rid of the problem. In this case, the therapist can give you relief from the issue.
It will be right to say that therapists are a much broader term or profession of licensed psychologists. They have a much better knowledge about the job. A therapist can give you the right advice and support in getting rid of any mental issue. You can see that a lot of people are now engaged in this profession. Most therapists work individually and deal with the patients. If you are passionate about the job or are confident about the trade, you can become a therapist in the future.
Educational eligibility of a therapist: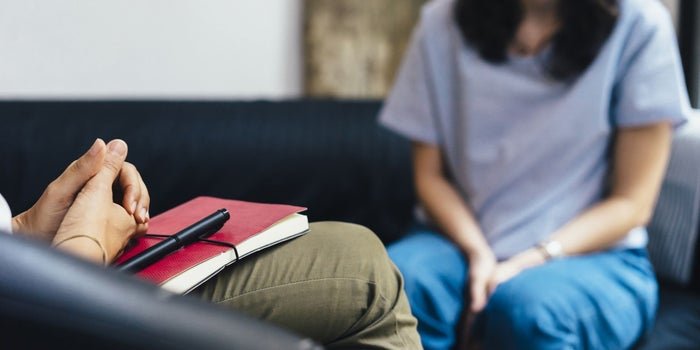 It would help if you gathered some educational qualifications to become a therapist. You must attain an educational degree.
You must complete your B.Sc in Psychology. It is a three-year course. If you wish, you can also pursue the post-graduation level of this subject. This will increase your scope of getting a better job.
After completing the course, you must try to complete the internship program. These types of programs can enhance your knowledge and skills to a great extent.
Now you can look for some vacancies that are published in the newspapers and job websites. It is also okay if you try to complete your P. HD.
Skills required becoming a therapist:
On the other side, you need to have some qualities for becoming a therapist. These qualities will make you unique and better than other ones. Here is the list.
You must have strong counseling power. It is mandatory in this profession.
You must have strong communication skills. You have to interact with many people. So, it is good if you are comfortable with the English language.
You must be a good listener.
You must have good patience. It is also required in this profession.
Your smiling face and positive attitude is also required for this profession. You may be well-aware of the future, but you must try to present and deal with your patient positively.
You must have the physical stamina to deal with the patients. To be specific, you might have to spend long hours handling the patients. You will never get a fixed working hour. It would help if you should were adjustable to the time and mode of work.
What are the various types of therapists?
Before pursuing this course, you must know about the various categories or types of therapists. Some of them are psychotherapists, child-therapists, recreational therapists, marriage and family therapists, and occupational therapists. Each of them has a different mode of working. They are specialized in their respective fields.
How long will it take to become a therapist?
To be specific, you can become a therapist once you complete your bachelor's degree or master's degree. But the fact is that you can only be a therapist if you have an excellent practicing career. Generally, many people can also pursue a doctorate for a better future. It would help if you remembered that the therapist license is only granted after you have practiced for four to ten years. It is then when you become a perfect and professional therapist. If you wish, you can start working independently. It depends upon you.
What is the job of a therapist?
The job of a therapist is exciting and promising at the same time. The position of a therapist depends on the type of job he is doing. Suppose if you have to help people who are having or suffering temporary or permanent disabilities if you are an occupational therapist. You have to show the way through which they can get back or return to their day-to-day life. On the other hand, a marriage or a family therapist will use skills to help the couples and the families lead a better and peaceful life.
What should be the activity or quality of a good therapist?
If you want to become a good and reputed therapist, you must have some analytical and interpersonal skills. You must also have good leadership skills. As a therapist, you must communicate with the patient and try to find out what he is looking for. Now you have to work accordingly. You must always be calm and relaxed before the patient. It is found that many therapists prefer to call their patients "clients". It also depends upon the therapists. It would help if you were a good observant.
Try to be flexible and have a relaxing attitude towards the clients or the patients. It would help if you tried to create a bridge of mutual understanding between the clients. This will help in a better treatment process.
What is the difference between psychologist and a therapist?
You might get confused at this stage about the difference between a psychologist and a therapist. Both of them are from the same field and subject still, there is a distinction between the two. In the following lines, you will know about it.
A psychologist will have an advanced degree in psychology, but a therapist will include subjects like psychology, marriage counselors, psychiatrists, etc.
Psychologists can also work in various educational institutions and other places. This scope is confined in the case of a therapist. They have to work in their individual chambers or in any clinic.
Both of them are mental health professionals, but the difference lies in the mode of treatment. Each of them uses a different set of treatments. In many cases, it is found that a psychologist's role is limited, but therapists have a vast area of work. As a therapist, you can look at and treat various relations of life.
Duties of a therapist:
If you become a therapist, you will be specific tasks. You need to follow it as much as possible.  In the following lines, you will learn about the duties of a therapist.
As a therapist, you have to diagnose the problem correctly. You have to find out the exact mental problem and start treating the patient accordingly.
It would help if you discussed the mode of treating the patient with their family members. It is a part of the treatment. The family members should be well-aware of the treatment modes of the patient. It is their right and your duty.
You have to meet with the patients from time to time to know about his health. You can do the meeting as per the condition of the patient. If required, you should stay in constant touch of the patient's family members to get the recent updates.
You have to establish a friendly and positive rapport with the patient. This will help him to get cured easily and within a short period.
You have to maintain a thorough record of the patient's progress and condition. To do this, you can also keep an excel sheet.
It is your primary duty to maintain all the security protocols and maintain the confidentiality of the patient. You should not disclose it in any situation.
If you feel so, you can also recommend the patient to other places or hospitals.
Job scopes of a therapist:
In India, the demand for a therapist is increasing day by day. If you want to pursue your career as a therapist, you can move ahead. However, you have to acquire the minimum educational qualification required for this job. Most therapists work in hospitals and clinics. They are well-paid and have good exposure.
However, if you wish, you can also open your clinic. You can work here independently and gain good experience and knowledge. In most cases, it is advised to work in a hospital. A hospital is where you can learn more and get the chance to deal with more and more patients.
Conclusion:
The job of a therapist is demanding and promising. It is a job that is different from that of a psychologist. In the present time, a lot of people suffer and face various mental issues. Some disclose the problem while others try to suppress it. If the problem becomes serious, you need to consult a therapist. He is the only person who can guide you in the best possible manner. As a therapist, you have to positive and courageous. A mental problem or issue is such a matter that needs to be cured through a different mode. It may take some time to get fixed. The role or function of a therapist can always be perfect in this situation. You have to be friendly so that the patient gets a comfort zone while speaking.