Human behavior is one of the toughest to understand and predict, the persons who have mastery in this are called as the Psychologists. Psychology is a much harder thing to learn as it seems. There are numerous things that you can't learn without the experience of handling people. There are numerous concepts to learn during the psychology courses, and things often go off the topics they have learned. In all, psychologists learn with experience. In case you have decided to learn psychology and are looking forward to make a career in it, this article is going to be a worthy read for you. We are going to talk about every single thing that you need to know about becoming a psychologist. Additionally, we will talk about the colleges that you can opt for and the scope of Psychology in India.
So, be with us until the end of the article and know more about the Psychology course as a whole and how you can prepare to become a psychologist.
How you can prepare to become a Psychologist?
If you are planning to become a Psychologist, we will suggest you to start early. There are boards that allow the students to have an additional subject of Psychology after their 10th. This makes them aware of the certain concepts and topics that can help them become a psychologist after they have gone through dedicated courses. Though it is not necessary to learn the subject in school, if you have some knowledge about the field, it would be much easier for you to learn things during graduation/postgraduation.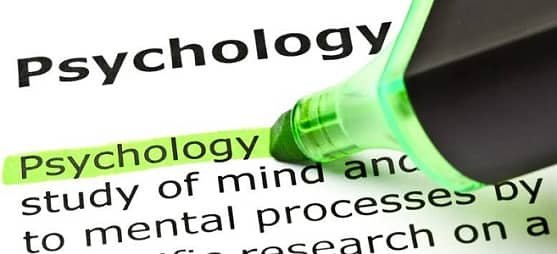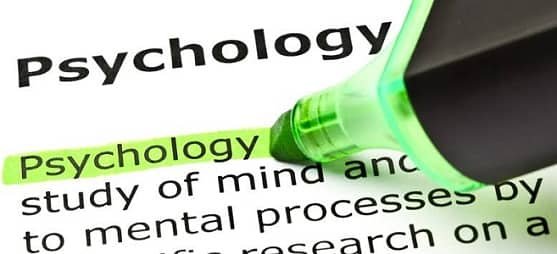 By starting with a basic understanding of the field and how things work in the field will not only grasp tough concepts much easier than other students, but it will also help you understand the course better.
Eligibility for enrolling in a psychology course
Depending on the course you are preferring, eligibility for the psychology courses differs a lot. For the UG courses, you can enroll for the Bachelor's degree courses after completing 12th with a minimum of 60% marks from a recognized board. On the other hand, if you have a bachelor's degree and are willing to pursue postgraduation, then you should have completed the respective degree. Most PG courses for Psychology ask for a minimum of 60% in their graduation. So, if you fulfill this criterion, you can enroll in the desired psychology courses without an issue.
What are the different courses dedicated to Psychologists?
Now, let us talk about the different courses that you can opt for to become a successful psychologist. As said, earlier, Indian universities offer different courses right after you complete your schooling. The excellent course structure and practical learning make these courses a perfect choice for the aspirants who are willing to make a glorious career in psychology. Have a look at these different courses and choose the right course for a bright career.
Undergraduate level psychology courses
BA in Psychology
BSc in Psychology
BA in Applied Psychology
PG level psychology courses
Sc Psychology
Sc Applied Psychology
MA Psychology
PG Diploma in Psychology
Doctoral Degree Courses
Like numerous other courses, the Psychology course also has different specializations. Some of the popular specializations in which you can opt for having a PG degree are
As the name suggests, this specialization typically targets children. With increased study and family pressure, the new generation is prone to depression. This is where the Child Psychology expert helps them to solve their problem with the easiest and effective solution. Child psychology is a great field to work in and if you really want to be helpful to mankind, this is the right specialization to choose for.
Comparing to the other psychology specializations, sports psychology is a relatively new field. The field deals with the psychology of sportsmen and athletes. With different matches and playing conditions, the players undergo immense pressure that can slowly affect their performance. The Sports psychology experts help the players todeal with the pressure and enhance the performance.
Forensic Psychology is another popular specialization that can easily be connected to the field of Criminal psychology. The forensic psychology experts inspect the crime scenes and try to judge the criminal's mindset so as to help the case to be solved quickly.
Health psychology is one of the toughest specializations available in India. Here, the expert needs to deal with the psychology of the patients and their family to help them overcome the grief. This may be a tough thing to deal with, but it is also one of the most popular and career-oriented psychology fields available. So, if you are after taking challenges and are looking for a better career, this field can be a great option to go with.
Counseling psychology is one of the most popular and widely chosen fields of Psychology. Here, the experts need to deal with everyday problems of people and suggest them to avoid depression and other psychological issues that can be hazardous sometimes.
Social Psychology is somewhat similar to Counseling psychology, but it works at a much broader level. The field works on the social front and targets the issues of society like poverty, lack of awareness, and similar other issues.
This would be a perfect specialization if you are looking forward to work for or as an NGO to help mankind and society.
Organizational Psychology
Organizational Psychology is another great option to go with, if you are looking to work under an organization and help its employees to deal with their issues. The experts organize timely psychology sessions to help them achieve better performance.
So, choose the right specialization and get a PG degree to get a perfect career in the psychology field.
What are the best colleges/institutes for Psychology courses?
In India, you can easily find perfect degree colleges for psychology. And apart from recognized colleges in your city, you can easily opt for the top-notch recommended colleges for the field of Psychology.
By choosing the right college for yourself, you can earn better knowledge and gain practical exposure to the concepts in the field of psychology. So, here are a few things that you should look for while choosing a psychology college for yourself.
Facilities
Faculties and their knowledge of the subject
Reputation among the students
Fee structure
By choosing the college by keeping these four things in mind, you will be able to find a better college that can help you get better job opportunities along with a better knowledge of the field. Some of the top colleges in India that have psychology courses are listed below.
Delhi University
Ambedkar University
Punjab University
Fergusson College
Banaras Hindu University
Tata Institute of Social Sciences
So, if you are after better career opportunities, we will suggest you to try for the above-listed colleges and get the best career opportunities along with the best knowledge for the field.
Scope of Psychology in India
Psychology is an awesome course for the students who are looking to have a glorious career and a high-paying job is a reputed sector. After completing degree courses in Psychology, you can easily choose to work as an individual by opening a clinic or opt to work under a hospital or college. In all, there are plenty of career options that you can choose from after completing your studies. Some of the most talked-about career profiles that you can opt for are
Educational institutes
Career Consultancies
Government agencies
NGOs
Family Counseling centers
Clinical Psychologists
In all, if you are looking forward to grab a great career and a starting salary of 30,000-50,000 per month, having a degree in Psychology would be an excellent career choice for you. So, just choose the right college and specialization and move your first step toward becoming a successful psychologist.
Conclusion
So, this was the complete information that you should know about if you are looking to become a psychologist in the near future. There are three major points to consider here that you shouldn't overlook if you are after a glorious career after completing the psychology course.
The first one is to choose the right degree for yourself. This is indeed the most important thing to consider while you choose to become a psychologist. By choosing the right degree, you can gain the knowledge and emphasize the subjects and concepts that are worth learning for a good career.
The next point that you should keep in mind is specialization. As there are numerous specializations in the field, it is essential that you choose the right one according to your interest and availability of the courses.
The last one is the college. Yes. Colleges play an important role in getting a better career in the field of psychology. A reputed college not only provides you a better knowledge of the field but will also provide you the right guidance to choose the perfect career and specialization.