Dermatologists are medical professionals who deal with skin issues. Suppose you face any skin problems, you have to talk to a dermatologist to get instant relief. The profession or job of a dermatologist is exciting and pleasant. Most of the skin problems are so severe that you need immediate relief. If proper action is not taken in time, you can have something serious. You must know that there are several types of skin infections virus infections, skin cancer, acne, eczema etc. These types of skin problems are related to human skin.
On the other hand, as a dermatologist, you may have to examine the affected part of the skin and take few samples from it. It may be in the form of blood or skin scrapings. You have to do it by using all types of advanced tools and instruments. You have to examine the areas and determine whether you can solve the problem with medications or by other types of treatments. The profession of a dermatologist is full of experiences. You have to face several situations where you may have to perform cosmetic surgeries. Thus, you should have good knowledge of these things.
Eligibility to become a dermatologist: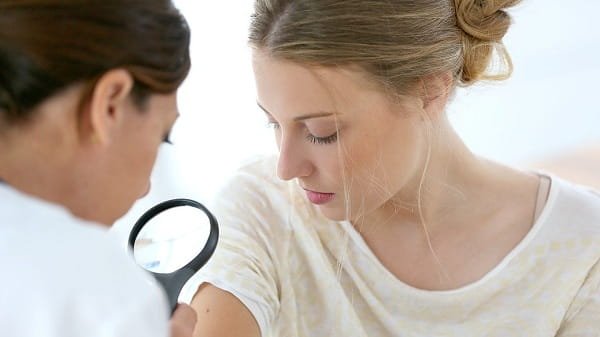 You have to attain specific qualifications to become a dermatologist. In the following lines, you will come to know about the steps.
You have to complete10+2 with science from a recognized board. This is mandatory because you cannot get into this profession if you are not from a science background.
You have to complete 5 ½ years of MBBS degree from a recognized college. Soon after this, you have to complete your three years MD course with a specialization in MD.
This is the real way of becoming a dermatologist. You have to complete an internship program after the completion of the course.
Skills required becoming a dermatologist:
In addition to this, you require specific skills to become a dermatologist. These skills will help to become a successful dermatologist.
You have to be very intelligent to become a dermatologist. You also have to be a hardworking person so that you can give your best to this profession.
You must have the ability to work for long hours. You may happen have to visit a good number of patients.
It would help if you had proper depth of the English language. It may be required to deal with patients from other countries.
You should have the patience to handle the patients. Each patient may be of a different mentality.
Your positive approach is another quality that is required in this profession. You should be positive and interact with the patients with a smiling face.
It would help if you tried to indulge a lot of time by reading books and journals. This will help to enhance your knowledge to a great extent. It is much required in this profession. It would help if you tried to be informative as possible.
Steps required becoming a dermatologist:
You may dream of becoming a dermatologist. You have to follow some steps to become a dermatologist.
If you have taken maths, physics, and chemistry in your 10+2 exam can appear for the Medical entrance. You have to qualify for the test and take admission to a medical course.
If you wish to take admission to the top medical colleges in India you have to appear for the separate entrance examination that these colleges conduct. If you qualify for the test, you will get a chance to get admission to these colleges.
After completing the MBBS course, you must undergo six months training program in dermatology. You have to do it from any recognized boards. You have to work as a dermatologist in someplace, and this mandatory.
Now you have to enroll for a two year MD course in dermatology. Soon after completing the course, you will get a chance to serve in any hospital and clinic. This two-year course in Dermatology is the entry point to get into this profession. Now you will become a professional dermatologist. You have to handle the patients.
Categories of a dermatologist:
You can come across various categories of dermatologists. Let us discuss some of the essential ones.
Immunedermatologists are a type of dermatologist who deals with the various types of skin diseases caused by the faulty immune system. You have to detect the defective immune system that is the root of this problem.
Tele dermatologists are another group of a dermatologist. As a tele-dermatologist, you have to handle the clients with the help of telecommunication mode. You have to rely upon advanced communication systems for diagnosing the problem of the skin.
You can also select to become a pediatric dermatologist. Through this mode of treatment you can handle the skin problems found or observed among the kids. Sometimes, it becomes so severe that you have to take it carefully.
A Cosmetic surgeon is another category of a dermatologist. You have to conduct operation and surgical works to deal with skin problems. As a cosmetic surgeon, you have to perform functions like liposuction, Rhinoplasty etc.
Thus, these are some of the vital categories of dermatologists. You can select the one that is suitable for you.
Employment prospects of a dermatologist:
It would help if you were well-aware of the employment or job prospects of a dermatologist. You will feel glad to know that you have ample scopes and options in the field of a dermatologist. If you complete the seven-year course, you can select the options that are perfect for you. You can get the chance to operate and function in any Government hospital. You can learn a lot while working in a Government sector. This is because; you will get a wide variety of patients. You can also get a chance to consult other physicians who have a vast experience in this profession.
You can also work in private hospitals as a dermatologist. With time and experience, you will become a senior. Many private hospitals and clinics always look for experienced dermatologists. It can be a good option for you.
It is found that if you like to work independently or freely, you can open a clinic. In this clinic, you can work freely and gain a lot of experience. However, you should have the basic infrastructure that is required for treating the patients. You can earn and attain knowledge about this profession. So, you have a lot of scopes in this profession.
However, the top recruiting companies of dermatologists are Army hospital, Fortis, Artemis, Kay hospital, Apollo hospital, and Max hospital. They offer a good salaries and perks to the dermatologist.
Salaries or income of a dermatologist:
You can earn a lot of money if you join this profession. As a fresher or at the entry -level you can earn about INR 10, 00,000 per year. As you gain experience, this amount may exceed INR 20, 00,000 per year. With time, you can make more and more money. This may go to INR 30, 00,000, or INR 50, 00,000 per year. So, the sky is the limit for you.
Advantages of becoming a dermatologist:
It is said that a dermatologist is the highest-paid doctor. It may go to a great extent if you become a cosmetic surgeon. If you start operating, you will earn a lot. On the other hand, it is also said that a dermatologist have less pressure of work in comparison to the other doctors. You have to deal with a patient who has skin and hair problems. This proves that you have to deal with a wide array of cases.
You have to deal with problems that are different, and this makes your work much interesting. Apart from this, you will have good options to make extra money. If you have to spend less time in hospitals and clinics, you can work individually in separate clinics. This will give you more money.
Indian top institutes on dermatology:
In India, you will get many institutes that provide the course of dermatology. You can take admission to such colleges. They are run by top faculties and doctors who have already gained good experience in this profession. It will be your good luck to get admission to these colleges. Here are some of the top ones.
AIIMS, Delhi
J Medical College, Ahmedabad
CMC, Vellore
DY Patil University, Navi Mumbai
Neigrihms, Shillong
Central Drug Research Institute, Lucknow
Armed Forces Medical College, Pune
Conclusion:
The profession of a dermatologist is no more backward. It is one of the growing and advanced medical jobs in India. In India, the demand for a dermatologist is gradually increasing. It is expected and hoped that within a few years, you will have ample scopes. It would help if you grabbed it. If you want to become a dermatologist, make it zeal, and you will become a reputed one. You can enroll in some of the best Indian dermatologist college, to gather excellent knowledge about the subject. Dermatology is considered to be the elite one in the medical profession.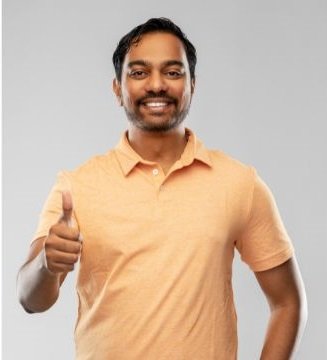 Rahul Kumar is a passionate educator, writer, and subject matter expert in the field of education and professional development. As an author on CoursesXpert, Rahul Kumar's articles cover a wide range of topics, from various courses, educational and career guidance.