If you are looking for one of the best options to study after you complete your 12th standard, and something different, then you will have to go with Biotechnologist. You will have to study Biotechnology to become a biotechnologist. It is a study of applied biology, where you will use the bioprocess and living organisms in technology, medicine, engineering and many other fields. So, this is one of the best options for you to choose from.
If you wish to become a Biotechnologist in India, then here is some of the most useful information for you. We have provided a lot of information that can help you know more about how to become a Biotechnologist and what are the other prerequisites for it.
Who is a Biotechnologist?
As a Biotechnologist, you will be using the living things in the industrial process, especially the bacteria and cells. In every kind of living form, there is DNA. There are so many advantages of Biotechnology in many different areas. If you take a plant, you can select the minerals and vitamins of the plant can be selected so that you will increase the nutritional value of plant. That means, you will be able to eat healthy and add more minerals and vitamins to your body in the way you like it.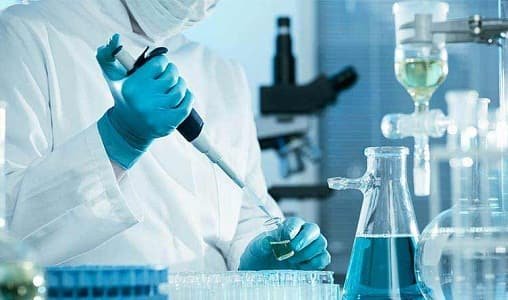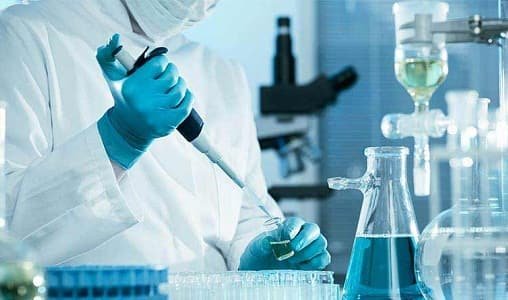 Continue reading if you wish to know more about how to become a Biotechnologist in India.
Eligibility Criteria:
Anyone who is wants to become a Biotechnologist, you will have to meet the below mentioned eligibility criteria.
You should have completed your 10th standard with good marks.
The students should have completed 12th standard from a recognized college or its equivalent.
You should have scored at least 50 percent marks in 12th
Make sure that you choose Mathematics, Physics and Chemistry as the main subjects.
Admission Process:
Here is the process of admission followed for Biotechnology:
As the first step, you will have to apply for the entrance test that is conducted by the college or institutes. For institutes like IIT, JEE is the entrance exam conducted by the institutes. But for other institutes they have their own common exam to clear.
Once you clear the common entrance test, you will have to go for counseling process.
You can select a college of your choice in the counseling process and then get admission into under graduation program. It is going to be a course of three to four years.
Once you are done with your bachelor's degree in Biotechnology, you can also continue your studies further and get admission in post graduation course as well. All the under graduation and post graduation courses are listed below for you to refer.
Some courses for becoming a biotechnologist in India:
If you wish to become a Biotechnologist in India, it is not just the B.E or B.Tech in Biotechnology that is available for you. Apart from that you also have other course, which include both under graduation courses and post graduation courses. It is important for you to know about all the courses so that you will be able to make the right choice. So, have a look at all the available courses here:
Under Graduate Courses
B.Tech. Biotechnology
B.Sc. Biotechnology
Post Graduate Courses
M.Sc. (Agriculture) Biotechnology
M.Sc. (Marine) Biotechnology
M.Sc. / M.V.Sc. in Veterinary Biotechnology
M.Sc. Biotechnology
M.Tech. Biotechnology
M.Tech. in Biomedical Engineering/Biotechnology
M.V.Sc. (Animal) Biotechnology
Medical Biotechnology
Syllabus covered in BE Biotechnologist:
Have a look at the syllabus or subjects that you are going to learn as part of your B.E Biotechnology or B.Tech Biotechnology. This will help you understand what you are going to learn during the process of becoming a Biotechnologist.
Semester I
Basic Engineering-I (Civil and Mech.)
Chemistry
English
Mathematics – I
Physics
Semester II
Basic Engineering II
Biochemistry
Material science
Mathematics-LS II
Principles of Environmental Science
Semester III
Chemical process calculations
Computer Skills
Enzyme technology
Genetics and Cytogenetics
German Language /Japanese Language / French Language Phase – I
Immunology
Mechanical operations & heat transfer
Microbiology
Personality and Development-III
Semester IV
Biophysics
Bioprocess Principles
Biostatistics
Chemical Engineering Thermodynamics
German Language /Japanese Language / French Language Phase – II
Molecular Biology
Momentum Transfer
Semester V
Analytical Techniques
Animal Biotechnology
Mass Transfer
Mass Transfer laboratory
Medical Biotechnology
Personality Development V
Plant Biotechnology
Vector Biology and Gene manipulation
Semester VI
Bioinformatics
Genomics and Proteomics
Instrumentation and Process control
Plant Biotechnology
Protein Engineering
Semester VII
Bioreactor design
Bioseparation Technology
Fermentation technology
Food Biotechnology
Semester VIII
Bioethics, IPR & Patent rights
Bionanotechnology
Career options as a Biotechnologist:
As there is explosive growth and a lot of popularity for the course, the job opportunities after you complete the course are also too high. You will be able to play different roles as a Biotechnologist. You can take up a job as a:
Research Scientist: As a research scientist or an associate, you will have to take care of the entire laboratory. You will have to work closely with the chemical analyses of the body tissues and liquids. And then you will have to obtain the blood specimens as well.
Biotechnology Expert: Biotechnology experts are the experts in this field and they will be responsible for providing all kinds of expertise and information in different organizations belonging to health, safety, and technology.
Biotechnology Executive: As a Biotechnology executive, you will be responsible for developing different kinds of objectives and methodologies that can help in supporting the development and research strategies. They also act like leaders and help other people in solving many complex problems.
Biotechnology patent analyst: As a Biotechnology patent analyst you will be the in charge and you will have collaborate with the other departments for the documentation, design, implementation and also the testing process of all the clinical data collected.
Apart from these, you can also become teacher or a science writer after you complete your under graduation or post graduation in Biotechnology. As a teacher, you will receive several job opportunities from the government and private colleges and universities.
Salary Structure of a Biotechnologist:
A Biotechnologist is definitely one of the highly paid professional in India. Usually, your pay will depend on the college or university from which you have completed your Biotechnology education and what are the marks you have scored in it. Along with that, as you grow in your career, your salary is going to increase. That means, your experience is going to decide the pay you are going to get as a Biotechnologist in India.
If you have just completed your Biotechnology degree from any IIT college, then your pay scale is going to be somewhere between Rs 5,00,000 to Rs 6,00,000 per annum. But for the same position, a B.Sc graduate from any other university or college will get Rs 4,00,000 to Rs 5,00,000. So, that is how the difference can be seen in the pay scale when you get your degree from a reputed college or university in India. You will be able to get good increments with experience. If you get a job in government sectors, then you will also be able to enjoy other perks as well.
Some of the best colleges for becoming a Biotechnologist:
Are you trying hard to find some of the best colleges or universities in India that offer you the best education in Biotechnology? As there are so many colleges and universities in India that offer you this course, it can be quite challenging to find one good college or university for you. But we have come up with a list of the few best ones. That will make the task of college selection easy for you. So, have a look at them:
Amity University, Gwalior
Andhra University, Visakhapatnam
Banasthali University, Jaipur
Brainware University, Kolkata
Delhi Technological University, New Delhi
GSFC University, Vadodara
Indian Institute of Technology, Guwahati
Indian Institute of Technology, Madras
Indian Institute of Technology, Roorkee
Jaypee Institute of Information Technology University, Noida
Motilal Nehru National Institute of Technology, Allahabad
National Institute of Technology, Rourkela
National Institute of Technology, Warangal
Noida International University, Greater Noida
Osmania University, Hyderabad
Parul University, Vadodara
PES University, Bangalore
S K Somaiya College, Mumbai
School of Biotechnology, Banaras Hindu University (BHU), Varanasi
School of Biotechnology, Jawaharlal Nehru University, New Delhi
Sharda Univeristy, Greater Noida
Shoolini University, Solan
Tamil Nadu Agricultural University, Coimbatore
The Oxford College of Science, Bangalore
Vellore Institute of Technology, Vellore
So, this was our list of best colleges available in India. You will also be able to find many other options available near to you. You can always check the list of colleges in your city and find the best one. You many several government colleges and universities as well, that offer course in Biotechnology. You need not always opt for the private college when you wish to get the best education.
This was some useful information for you about how to become a Biotechnologist in India. You will have to be careful with selecting the right college as this subject is quite different from the ones that you study at your school and college levels. Once you are able to start your career, you are going to have an amazing career as a Biotechnologist as there are several job opportunities available in India.