Student life is one of the most interesting phases of your life. It is during this time that you lay the foundation of how your life is going to be in the future. You should utilize and derive the maximum benefit from this particular life. Till class 10th, your life is relatively simple. There are of course mandatory subjects that you need to study, but apart from that there is no need to brainstorm and decide what to pursue and what not to. Till this stage, you are expected to work and put in hard work just like the other students are expected to.
Once you reach your 10th, you have to decide which stream do you want to choose. In India, people usually go for commerce or science or arts. When you decide on a particular stream, you have to be mindful of the future course of action as well- as to what are the courses that will be available for you after you will have completed after class 12th. This perhaps is one of the most decisive phases of your career.
In this article, we have tried to list down some of the top courses that are available after class 12 when you have taken up arts as your stream of choice.
This will guide you in the right direction to choose your stream
What is Arts Stream?
You must have heard about different streams that you can take up after class 10 examinations. One of the various streams is the arts stream. It is one of the most traditional streams and is known to offer different career prospects to students who are willing to take up the course. This is quite a popular stream in India.
The subjects which are known to comprise the arts stream include different subjects of humanities, visual art, law, history, geography, all subjects related to literary arts, amongst others. This is a stream which is very unique and is different when compared to the other streams like science and commerce. If you study this particular subject as your class 12 curriculum, you will have wide choices when it comes to taking up a profession in the field of languages, arts, performing arts, law, and others.
Arts Courses and its demand these days
Arts is one field that is quite dynamic in nature. When you talk about courses you might want to pursue after your class 10, the two obvious choices are commerce and then science. The third choice invariable becomes arts. This is one of the most popular courses but not every college or university can be equipped to provide courses in the arts stream. It is quite dynamic in nature and most, if not all courses under this stream require a creative bent of mind.
In the section that follows, we will explain in detail some of the most popular courses that as a student of the arts stream you shall be able to take up. These are the courses which are very much in demand. Each of these courses will require that you should have completed your class 12 in the arts stream. Most of the courses mentioned under the arts stream require that you have a project and an assessment towards the end of the course and that is how your capability of taking up a particular course going forward can be determined. Arts can be really interesting if you really want to pursue it.In fact, it is this courses which are actually the way forward. You can organically and vertically grow if you really want to pursue it. The salary and the incentives offered are really attractive too.
List of Courses after 12th Arts Stream
1. BA in Humanities and Social Science
Here's the career, scope, Job and salary for this course
Course details
This is a course in which you obtain your Bachelor's degree in subjects such as social science, fine arts, and liberal arts. In order to take up the course, you should have completed your 10+2 exam from the arts stream successfully. Traditionally in India, this is a course which takes a total of three years to complete.
Job and Scope
If you are taking up this course as an option, you will have wide variety of career options at your disposal. You can take up any of the following careers as an option:
Administrative officer: In this career, your main job will be to manage different policies made, filing of all the official returns, meeting various clients, receiving contracts, and others.
Content Writer/Editor: You can become a content writer if you really have good writing abilities
Agricultural Journalism: In this course, you will have to take up different courses in publication principles, etc. You can be assigned to work in areas including public relations, advertising, broadcast, amongst others.
Geologist: If you are taking up the course, you can as well establish yourself as a successful geologist. You can choose from regional planning, cartography, and other career options
Teaching: Whatever you are an expert in, teaching is always one of the best options that you have. With this career, you can give back to the society as well
Archeologist: If you love the ancient artifacts and want a career where you want to deep dive and understand the origins and development of some of the civilizations as well as the ancient artifacts, this is the perfect career for you.
2. Bachelor of Fine Arts
Here's the career, scope, Job and salary for this course
Course details
The Bachelor of Fine Arts is a three year course and as the name suggests, it involves studying arts, particularly visual arts. In this course, you shall be able to not only study but also excel or specialize in subjects such as painting, music, arts, dance, photography, as well as others. If you are someone who wants to get into the creative side of things, then this is the course for you. You shall be eligible to take the course if you have successfully passed your 10+2 in arts stream.
Job and Scope
The following is the job and scope of this particular field:
Art Teacher: If you like teaching and if you have completed your bachelor's degree in fine arts, you can think of taking teaching as a career option. You can become an arts teacher in middle or secondary school. You may even take up the master's program, which offers all the more scope.
Fine Artist: For this field, you will need to get a degree in studio arts. Within this, you can choose any subjects involving painting, sculpting, printmaking, and others. In fact, if you are a fine artist you can work for any studios, as well as art galleries.
Art Director: You can become an art director as well if you have this degree. As part of your job, you will have to design and provide guidance with respect to visual as well as written content.
Actor: Well, this is one fascinating job prospect that you might want to seek if you have graduated in fine arts. In this course, you get trained to become a theatre artist and you can choose to either become an actor in the theatre or even take up a career in Bollywood.
Writer: This is another attractive job prospect that you might want to pursue. You can choose to become a writer or editor for a popular newspaper, a copywriter, or even pursue freelancing. Today there is a lot of scope for this type of profession in our country and abroad.
3. Journalism and Mass Communication
Here's the career, scope, Job and salary for this course
Course details
This is one of the most popular course that you can pursue as an arts student. This is very much in demand as far as the current scenario and developments are concerned. In this course, there are three major options at your disposal: you can take a degree, a diploma in the field, or you can even pursue your master's degree in this course. In India, there are a number of private as well as government colleges who offer this course. The eligibility criteria, like in the other cases, is quite simple. You should have cleared your class 12 examination in the arts stream and you shall be good to go as far as this course is concerned.
Job and Scope
If you have graduated in mass communication, you are eligible to take up any of the following job profiles:
Sound Engineer: You can even become the sound engineer for a number of functions and can also get into Bollywood
Critic: You can become a professional critic for Bollywood as well as other Indian movies
Editor: This is another attractive job prospect available to you
Art Director: Art directors are really important in the process of film making. So, if you are someone who is interested in movies and want to pursue a career in the same, this could be your perfect call.
Fashion Photographer: This is another very important job prospects that you might think of pursuing
Screenwriter: In movies, it is the screenwriter who can actually make or break a movie. Hence, this particular profession holds great value
Producer: A producer is perhaps the most important person after the director of the movie or any TV serials. You shall have your chance of becoming one if you take up the course of mass communication
TV Correspondent: When you talk about journalism and mass communication, this particular career prospect is perhaps the most important and the common one.
Salary Details: The starting salary for this course could be anywhere around 12,000 to 25,000 rupees. After some experience, you can even get up to 1,00,000 rupees per month.
4. Hotel Management
Here's the career, scope, Job and salary for this course
Course details
Well, as the name suggests, in this particular field you will be trained to give services in the hospitable industry. The majority of professionals who take up this course get into the hotel business. However, the course offers scope in other lines of businesses as well.  In today's age and world, the hotel industry is one of the most flourishing industries and that is the reason that there is a great demand for professionals in this field. The prime recruiters for those who do hotel management include the top notch five-star restaurants and you can actually make a lot of wealth when it comes to the same. Some subjects which you study as part of the course include communication, management, accounting, house- keeping, marketing, public relations, as well as others.
Job and Scope
There are various job profiles that can be offered to candidates who have done a course in hotel management. There are a few hotels which hire individuals straight from the college after they have completed their under graduation course in hotel management.
The basic skill set that is required of students who want to pursue a career in this field include strong communication, reasoning, as well as good aptitude. The course of hotel management shall well equip you with all these and that is why you shall be able to develop a better future in the hotel management business. Although the fess of some of the institutions can be quite high when it comes to hotel management, there are scholarships that are granted to become a part of the course. You can always take advantage of such a scholarship by working hard and pursue the career of your choice. Today, the tourism sector is only growing and with the growth of this sector, the demand and services for those equipped with the hotel management and other allied services only increases. Hence, your future shall be secure if you want to make a career in this particular field.
Salary Details: The salary which you shall get in the hotel industry depends on a number of factors such as the school or university from where you have graduated, the skills that you demonstrate, as well as the way in which tough and unforeseen situations are handled by you. You can think of starting with a salary of somewhere around INR 10,000 to 20,000 INR
5. Fashion Designing
Here's the career, scope, Job and salary for this course
Course details
Another interesting career that can be pursued by studying arts in your class 12 examination is the one in fashion designing. The bachelor's degree in this course takes as long as four years and it is recommended that you pursue this course only if you are genuinely interested in the same. Otherwise it will be a waste of time. There are a number of reputed institutions in the country as well as abroad that are known to offer this particular course.
Job and Scope
As a fashion designer, you job shall entail the following responsibilities:
Conduct a thorough research and understand some of the recent trends that the clients are looking for
Once the designs have been decided upon, supervise the entire process of producing the same
There are various programs that will help you decide on the designs
Get involved in the selection of different fabrics, and colors that will go a long way in helping you set the design
Use marketing tools to present the designs to various retailers as well as the final customers
When you pursue fashion designing, you can choose to become any one of the following:
Costume designer: This is one of the most common types where you design clothes
Footwear designer: In this, you will help to create different types of shoes such as boots, etc.
Accessory designer: You will be involved in the designing of accessories worn with the clothes such as handbags, belts, scarves, and others.
Salary Details:The starting salary of a fashion designer is somewhere close to INR 10,000 to INR     20,000
6. Integrated Law Course
Here's the career, scope, Job and salary for this course
Course details
One of the best courses to pursue after your class 12 arts stream is the B.A L.L.B. the duration of this course is five years. That quite a few years but you will come out of this course in the capacity of a lawyer. This is a respectable course and you shall also get a lot of recognition and pay if you pursue the law course. However, you have to remember that in order to successfully complete the course, you will be required to put in all your hard work.
Job and Scope
The different roles which you can get if you pursue the course includes the following:
Legal Journalist : you can work as a legal journalist and can be a part of all legal aspects in courts, both national as well as at the international level.
Government Lawyer : You can work for the government of the country. Not only that, you can help in the police department as well in your capacity as a lawyer
Judge: You can, in fact become a judge and get to decide on a number of legal matters
Criminal Lawyer: If you want to become a criminal lawyer, this is one of the best options for you
Civil Lawyer : You study a number of laws related to taxation, excise duties etc. if you decide to become a civil lawyer.
Legal Analyst : You can also think of pursuing a career as a legal analyst if you take up the course
Salary Details: The salary in this career will depend on the exact career that you are pursuing.On an average, your monthly salary can range from INR 25,000 to 30,000 for fresher's
7. Event Management
Here's the career, scope, Job and salary for this course
Course details
In today's day and age, event management is something that is gaining a lot of attention and popularity. In fact, most of the people leave their existing jobs and get into event management. This is in demand course and the prospects that you have as part of the event management course is something that is really great and salaries are handsome. The course lasts for around three years
Job and Scope
The job has a lot of scope and you shall be in great demand if you are qualified in this particular course. There are many events that are conducted in the family as well as in the commercial space. Each one wants that the event stands out and is visited by near and dear ones all the time. They want to make birthdays, anniversaries, and weddings really special and memorable. Hence, this is where the services of an expert event manager is required and this is exactly where you can make a career in event management.
As part of the job, your different roles would be
Planning different events. Events can be birthdays, house warming, wedding ceremonies, and the likes
Understanding the requirements of the clients and executing an event accordingly
Finding and dealing with all the prospective clients
Determining what theme suits the best for one particular event
Besides, you will also be given an opportunity to work in a number of occasions such as fashion events, seminars, exhibitions and the likes.
Salary Details: Depending on the type of client, your experience, and the type of event that you are conducting, you can get somewhere from INR 5,000 per event to even INR 50,000 to INR 1,00,000 per event. Your gains and profit in event management is completely dependent on you and the type of clients you get.
8. Bachelor in Business Administration
Course Details: BBA in India stands for Bachelor of Business Administration. It is a 3-year undergraduate course in India which you can pursue when you are done with your 12th standard. For understanding business-related concepts, you will get advanced benefits from this type of course. Other than that, you will also get to see many disciplines in BBA, which include Marketing, Human Resource, Accounting as well as Finance. The average fees in our country for a BBA course is near 1 to 2.5 lakhs INR. However, such a fee range can always vary according to the college or university you opt for. Additionally, some universities might want you to have a commerce background for it. But we have seen numerous colleges that now offer a BBA degree to students who do not have a commerce background and instead have an Arts background as their main study stream of learning in their 11th and 12th standard in the school.
Job and Scope
If you wish to pursue a BBA after your 12th in Arts stream, here are the few jobs and overall scope of the course –
Banking Sector: There are now many banks that hire fresh BBA graduates for many posts in their institution. A job in the banking sector is known to be highly secure. Other than that, it will also pay you very well. However, you might have to give some bank exams to get an entry if you focus on the 1st tier banks. BBA background will highlight you from the other candidates.
Educational Institutes: After you are done with your BBA, you can also try teaching in the reputed institutes that you are targeting. If the university or college that will hire you has a high-class reputation, you will be able to score a package worth INR 4-5 lakh per annum. There are also many chances of promotions when you enter an educational institute.
Marketing Organizations: Other than the educational institutes, one can also target marketing organizations after being done with their BBA. These organizations focus on offering optimum marketing platforms and solutions to different brands to help them sell their products and services at a better profit.
Business Consultancies: Whatever knowledge that you will earn throughout your BBA course, you can use that and begin your consultancy. In your consultancy, you can help others bring out the best from their business. You can additionally help them with business ideas and strategies that you have come up with to suit their requirements and capital investments.
Export Companies: Many export companies now hire BBA graduates because they know how BBA graduates would understand everything about what might be going on in the export process. You can score a handsome salary by getting a job in different Export Companies in India.
Learning Platforms: Instead of going to colleges and universities to get a job after your BBA, you can start your own offline or online learning platforms. Many people these days also start their coaching centers where they start teaching college and school students as the subjects that they had in their BBA help a lot.
9. Bachelor of Travel and Tourism Management
Bachelor of Travel and Tourism Management, commonly known as BTTM in India, is a specialized undergraduate course for all the students who are looking for a career in the Travel and Tourism industry. You will get to study many specialized subjects in BTTM, which include foreign languages, environmental studies, religious tourism, ecotourism, etc. The course is 4-year long, and there are many colleges in our country which have been offering it for decades. Even when you do not have a commerce degree, there are many reputed institutions in India that will accept you no matter your stream of background during your higher secondary education. After completing the course, you will see yourself getting recognized as someone who has immense communication skills as well as the knowledge that one needs to survive in the tourism industry.
Jobs and Scope
The tourism industry is expanding all over the world. So there are the following scopes that one can enjoy –
Recreation Manager: A recreation manager in India is the officer who handles the recreational events that occur in multiple locations. They are also known to develop recreational policies that help them do their tasks optimally. They are often directed to control and manage special events and help coordinate different recreation plans.
Transport Administrator: If you work as a transport administrator, you will be assisting transportation managers. You will be helping in the maintenance of driver evaluation, driver orientation, as well as driver training. They are also known to coordinate the movement of products, goods, passengers, or materials across various parts of the country.
Tourism Manager: There are also many people who score their main job as a tourism manager. They help in managing the reports, offer customer services, and also help employees under them to get trained well. They are also known to implement strategic changes in the tourism company that they work for. The salary that a tourism manager gets in India is also quite high, and the job is very stable.
Travel Consultant: You can open your own consultancy and consult different clients on their ventures to different parts and corners of the world. You can also start making travel arrangements for groups, individuals, and even businesses across the country.
Travel Blogger: A travel blogger is an interesting person who documents their experience as he/she visits a new place. They write their blogs based on their liking or disliking of the entire experience and let others know whether they should try visiting those places or not. As you start generating revenue from ads in your blogs, you will be earning a lot.
Travel Guide: Someone who has a degree in Tourism and Travel can also easily become a travel guide in any monumental location of the country. Most people in India are now travel-guides at multiple locations, and they also switch their work a lot. It is unquestionably one of the most fantastic and exhilarating jobs that one can have.
Thus, as is clear from the above article, there is a lot of scope as far as the arts stream is concerned. Arts is quite dynamic and if you want to pursue a career in this field, you have to be absolutely sure about it. If you are ready to put in your hard work and efforts, the career options and the scope in this job are very many and you can make a lot of money if you take arts up.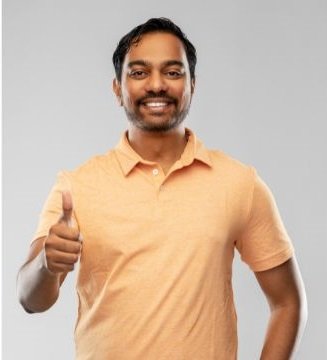 Rahul Kumar is a passionate educator, writer, and subject matter expert in the field of education and professional development. As an author on CoursesXpert, Rahul Kumar's articles cover a wide range of topics, from various courses, educational and career guidance.