What is The Full Form of CEC?

CEC, full form, Commerce, Economics, and Civics, giving you better chances to get government jobs. This group is very useful for the state-wise secretariat and government jobs for the early career. There are also chances for getting a job in baking, mutual funds, insurance, investment banking, export & import organizations, and financial fields. The candidates who pick CEC will study three of the given subjects within 2 years of their intermediate.
After intermediate, candidates can pursue a regular degree in commerce by studying Bachelor of Commerce and Bachelor of Arts with different electives subjects. They are also allowed to pursue professional courses like CIMA, ICWA, LLB, CS, CA, BBM, BBA, etc.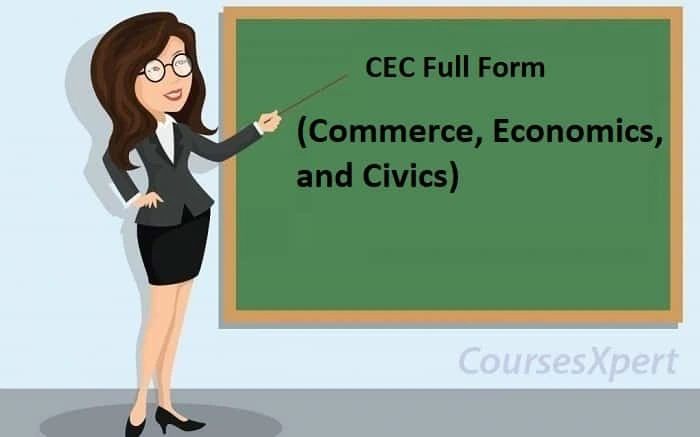 CEC Job Opportunity
Following are some notable job options available after the CEC set:
After studying CEC, candidates can go for ICWA, CS, and CA. After the completion of these subjects in intermediate, you can join three years of UG level degree courses such as BBA, B.Com, BBM, BA, etc. And after your undergraduate degree, you can pursue a post-graduate level course or professional course to become a Chartered Accountant t, lawyer, Investment Analyst, Economist, Stock trader, or Insurance Advisor. Apart from this, you can apply for government jobs or private jobs in multinational companies.