TNPSC refers to the Tamil Nadu Public Service Commission, which was formed in 1929 by the constitution of India. Through this exam, candidates are recruited by the Government of Tamil Nadu to work in various posts related to the government job post. This exam is conducted for various posts, which include District Education Officer, Village Administrative Officer, Assistant System Engineer, etc., under several categories. TNSPSC conducts all the exams with different syllabus and exam patterns.
But, getting a job at any above of the given post offered by TNPSC is quite challenging. Comprehensive knowledge and guidance can help you get selected for the desired post. The best TNPSC Coaching Center can play a vital role in the whole journey. Being a part of the best TNPSC Coaching Center in Coimbatore can make your journey easier. But, with so many centers, it is essential for you to choose the best one for you.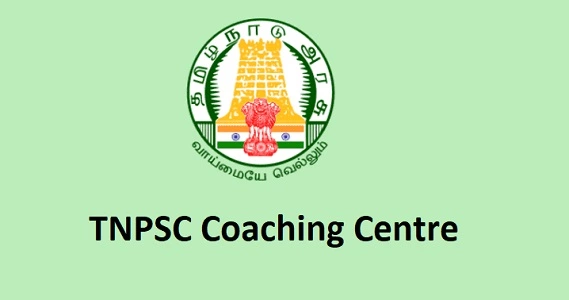 List of Top TNPSC Coaching Centers in Coimbatore
1. Shanmugam IAS Academy
Address: 46/1, Gokhale St, opp. Senthil Kumaran Theatre, Opposite Senthil Kumaran Theatre, Ram Nagar, Coimbatore, Tamil Nadu 641009
Website: http://shanmugamiasacademy.in/
Shanmugan IAS Academy came into existence in the year 2006 and later became the best TNPSC coaching institute in Coimbatore. The institute offers proper guidance to talented students eager to enter the bureaucratic setup. In addition, it also offers coaching for TNPSC, UPSC, BANK, TNTET, TRB, RRB, SI police exams, and other competitive exams. Students are trained under the guidance of very experienced faculties so that they become able to achieve their goals. Additionally, they offer students the best course content, free demo classes, current daily affairs, online live classes, doubt sessions, test series, and practical study guides.
2. Sai Vision IAS Academy
Address: 1187, Century Tower, Near GP Hospital, Sathy Main Road, Gandhipuram, Coimbatore – 641 012.
Website: http://saivisionacademy.com/
Sai IAS academy is the famous yet most trustable TNPSC coaching institute in Coimbatore. Established in 2015, Sai vision offers comprehensive coaching for TNPSC, police, bank, and railway. The institute's professors offer the best teaching with current affairs, model question papers, and study materials for preparing for the civil service exam. Also, the institute has well-trained experts for various subjects who focus on individuals, which helps them to crack the exam.
3. Benevolent IAS Academy
Address: 25, Srinagar, Hope College, Peelamedu Post, Coimbatore – 641 004, Tamilnadu
Website: www.benevolentacademy.com/
Benevolent IAS academy was established on 1 September as a training institute for Mathematics. The institute offers railway, SSC, defense, and bank coaching classes. It has a wide range of experienced faculty members, which improves students' knowledge and helps their learning. It also provides regular current affairs, course content, online test series, live classes, and suitable batch timing for a better learning experience. To know more about this coaching institute & fee structure, go and visit their official website.
4. Aspirant IAS Academy
Address: 17, Sathyamurthy Rd Suburban higher secondary school, Ram Nagar, Coimbatore, Tamil Nadu 641009
Website: www.aspirantiasacademy.in
Established by Mr. O Murugan, Aspirant IAS academy aims to offer quality education, guidance, and extensive training to civil service aspirants. It has a team of knowledgeable and well-experienced faculties to enhance the learning environment. Also, they provide motivational support and excellent education to their students. Furthermore, the faculty of aspirant IAS conducts workshops and seminars to train the students clearly and deliberately so that they can have a competitive edge over other aspirants.
5. Shankar IAS Academy
Address: 790, 2nd Floor, Crosscut Road, Gandhipuram, next to Josco jewelry Building, Coimbatore, Tamil Nadu 641012
Website: www.shankariasacademy.com
Mr. Shankar established Shankar IAS Academy in 2004. The institution's objective is to prepare students to become civil servants for society. It has well-trained, educated, and talented faculty members to offer adequate guidance for the civil servant exams. Under the center's roof, students can interact with the faculty and enjoy classroom learning. Also, they offer monthly and weekly tests, mock interviews, and writing practice tests to their students.
Conclusion
The aforementioned given are some of the leading institutions for TNPSC preparation. Therefore, if you are living in Coimbatore and wish to become a part of civil service, enroll yourself in any of these institutes.