Every state government has Public Service Commissions (PSC) exams to select the rightful and worthy candidates to serve at various public service posts. If you are planning to crack PSC exams, KAS Prelims, and KAS Mains, then you have to prepare hard for it. And throughout your preparation journey, you need proper guidance and mentoring, that's why there are dozens of PSC coaching centers all across Kerala. Since there are multiple coaching centers present in every big city of Kerala, that confuses students a little.
And to help you out choose the best PSC coaching center, we are here with a detailed list of the top 5 best PSC Coaching centers in Kerala 2022. So stay tuned because we will be going over everything you need to know about these five best coaching centers to prepare for PSC exams.
List of Top PSC Coaching Center In Kerala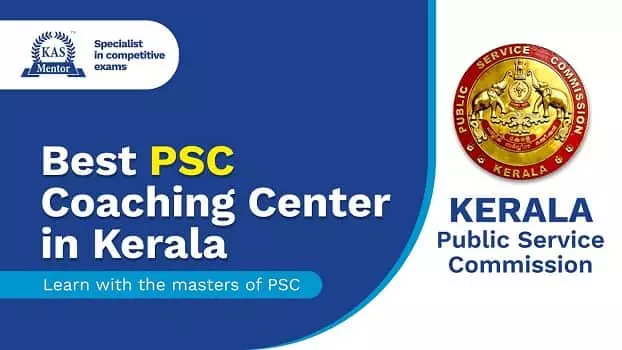 1. Talent Academy PSC Coaching Center
Address: SS Kovil Rd, Overbridge, Thampanoor, Thiruvananthapuram, Kerala 695001
Website: https://talentacademy.co.in/
Talent Academy has multiple centers all across Kerala state, and all of them have got amazing feedback from the previous students who got selected for the public service posts. If there's a Talent Academy coaching center for PSC exams nearby your city, then you should consider it over other ones. According to many previous students, Talent Academy is a one-stop solution for PSC exams. Another thing we liked the most about this coaching center is that it has made the courses available at a very affordable price, so every student who desires to prepare for PSC exams can afford their courses.
2. Success Academy
Address: 3rd Floor, Appusoutham ,Near Medical Trust Hospital, Ravipuram Rd, Valanjambalam, Ernakulam, Kerala 682016
Website: https://successforyou.in/
One other coaching institute that provides impressive competition to the Talent Academy is Success Academy which has multiple centers all across Kerala. You can prepare for both PSC Degree Level Exam as well as PSC Higher Secondary/SSLC Level Exams. The courses offered by Success Academy are well-structured and organized by the top faculties to deliver the information to the students in a much easier and simple way. This coaching center also provides other courses for exams like SSC, Banking, Railway, and NRA CET as well.
3. Veranda RACE Institute
Address: Holiday city center, Bank Rd, opposite to KurishuPally, Kozhikode, Kerala 673001
Website: https://www.verandalearning.com/
Veranda has its coaching institutes in various states such as Tamil Nadu, Kerala, and Telangana. And if you live in any of these states, you may find Veranda's coaching institute in a nearby city. The one located in Kozhikode provides various exam preparations such as PSC exams, UPSC exams, SSC, Railways, and CA as well. You can opt for their online courses for Kerala PSC because you get such courses at a very minimal price point. The Recorded course is the cheapest right now, however, we recommend going with the structure course for proper preparation.
4. Dots Academy
Address: Dots Academy, Ambujavilasam Rd, Pulimoodu, Thiruvananthapuram, Kerala 695001
Website: https://dotsias.com/
Dots Academy is quite popular in Kerala state because of the top-notch SSC preparation and guidance they provide. However, there are other courses also available such as PSC, and RRB that one can opt for. Dots academy is a fairly new coaching institute in Kerala as compared to the other well-established ones. But since its existence in 2015, it's been producing amazing results throughout the years. Even some of the students got the first rank in the PSC exams in the last few years. So you can get a good idea of how good of a coaching institute it is.
5. Veto PSC Coaching Center
Address: SS Kovil Rd, Santhi Nagar, Thampanoor, Thiruvananthapuram, Kerala 695001
Website: http://www.vetopsc.com/
Cracking Kerala PSC is not a cup of tea, you have to prepare hard for it. And thus, there are many good coaching centers that exist in Kerala to provide proper guidance to the students. One such astounding coaching institute is Veto PSC Coaching center. The founders had a sole goal to provide the best possible coaching to the students of Kerala for various exams like PSC, Bank, SSC, UPSC, RRB, LIC, etc.
Final Thoughts
That'll do it. Now you have a clear understanding of what the best PSC coaching center looks like. If you still have confusion, or you have some doubts, then we recommend checking out the websites of each coaching center we have listed today. This way you can get a good look at every coaching center's course prices, facilities, faculty members, and other aspects.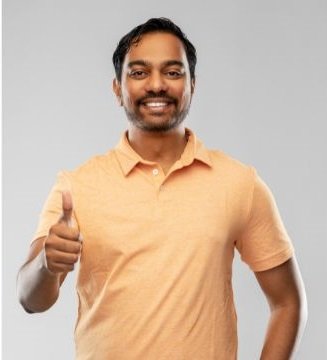 Rahul Kumar is a passionate educator, writer, and subject matter expert in the field of education and professional development. As an author on CoursesXpert, Rahul Kumar's articles cover a wide range of topics, from various courses, educational and career guidance.