Pick the ideal ITI courses in India that will help you get a government job. ITI Courses may be the best option for those who like to get a job within two to three years rather than continuing their education. You can also continue your education by enrolling in an ITI program.
ITI (Industrial Training Institute) in its full form. In addition to preparing students for work in industries, ITI also assists them in becoming self-employed. ITI places a greater emphasis on knowledge and skills rather than theoretical knowledge.
This ITI or Industrial Training Institute is a type of organization or training center that provides industrial training. It offers training to students who want to work after the tenth class and who are interested in doing so. After completion of this course, the applicant will have no trouble finding employment or starting their firm in any organization. Technical or non-technical courses are included in this vocational training program, which has duration of approximately 1 or 2 years depending on the course.
ITI requires a certain level of education.
The following are some of the fundamental educational requirements for pursuing ITI.
Candidates must have completed their tenth-grade education from a government or private school that is recognized.
List of 5 Best ITI Courses For Government Job In India
| | | | |
| --- | --- | --- | --- |
| Course Name | Course Duration | Eligibility | Course Type |
| Interior design & decoration | 1 to 2 Years | After 10th Pass | Diploma |
| Electrician | 2 Years | After 10th Pass | Diploma |
| Digital Photography | 1 Year | After 10th Pass | After 10th Pass |
| Confectioner & Baker | 1 Year | After 10th Pass | After 10th Pass |
| Network Technician | 6 to 12 Months | After 10th Pass | After 10th Pass |
Top ITI courses For Govt Jobs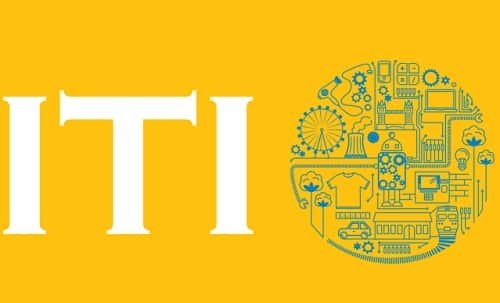 1. Interior design & decoration
This is a very viable course in which you can enroll, and it is very fashionable right now. This is among the most important ITI courses for students who completed the 10th-grade curriculum. This is one of the more modern courses available, and it is also one of the more lucrative options to choose from.
This course is an ITI course and it lasts for one year. A student who wishes to enroll in this curriculum can do so immediately following the completion of the 10th class exams. Students who enroll in this course will learn about improving the interiors of buildings, as well as other related topics. Homeowners can learn to create an inviting environment in their homes. The fact that you can be hired for doing interior decoration of big government houses, palaces etc, is a wonderful perk.
2. Electrician
An electrical contractor is among the most in-demand professions in today's society, and pursuing a career in this field will provide you with a great opportunity to build into a successful individual in life. It will also provide you with the opportunity to earn a good living. Furthermore, this course is relatively simple to attend, and it is a well-liked ITI course in the area.
This is also a one-year training program that includes instruction in electric wiring, stationary machines, and any other machines that are associated with electrics. This course teaches individuals how to configure an electronically controlled component in their home or during routine repair and maintenance. You can get hired to work as a private electrician in government houses.
3. Digital Photography
Did you know that a professional photographer can easily charge INR 10,000/- for a single night's wedding photography work? Furthermore, as a result of India's digital transformation, there is a huge requirement for photographers in e-commerce & digital companies.
If you receive proper training, you may be able to take advantage of these opportunities.
Digital Photography courses are available at ITI institutes, which prepare you to use Cameras and SLR cameras. It also provides training in photography photo editing, video production, and photography shooting techniques.
After completing the course, you may be able to find employment in the media industry or take a job as a freelancer. Additionally, you can be hired as a professional photographer for government houses.
4. Confectioner & Baker
This is a course that not many people are aware of, but it is a very good one to pursue in life if you so desire. Become a baker will provide you with numerous opportunities for good earning while creating cakes, cookies, and other baked goods. When it comes to baker and confectionery knowledge, there are a plethora of possibilities, making this a good career choice for many people who are interested in this field.
This course is a one-year training program in which participants learn regarding baking and confectionery while also developing into positive role models in their respective fields. With the assistance of this training & course, they will be able to call themselves experts in their field. Taking this course will also prepare you to expand your cake shop or even to become a skilled baker later in life. You can also get a placement in government canteens.
5. Network Technician
Everybody knows that the web has grown tremendously over the years, as we all see all these days. We've seen how people can now connect to the internet with relative ease thanks to technological advancements. We can see how the times are changing, and how the importance of having an internet connection is increasing exponentially. And to make that connection, we'll need people who are knowledgeable in the network and computer fields.
This is a course that will prepare students to become Computer And network Technicians and technology professionals who will assist in the connection of internet services and, more importantly, in the troubleshooting of computer network issues. Individuals who complete this course will be able to assist in device network topology. In this field, the ITI program typically offers a six-month to a two-year course that lasts between 6 and 12 months. You can choose whichever one you think is best for you.
Also Read: ITI Courses for Girls After 10th-12th Pass
Conclusion
It is acceptable to continue with the ITI curriculum after completing your 10th grade; however, it is suggested that you finish your 12th grade before continuing with any courses. You should keep in mind that having completed the XIIth standard helps make you qualified for other courses as well; even so, if you stop at the 10th, you may be ineligible for the majority of programs. Following your 12th grade graduation, it would be best if you considered pursuing ITI or other courses available.
ITI (Indian Technical Institute) is a two-year job-oriented training and certification program offered in India. ITI, on the other hand, cannot be regarded as a degree and is not comparable to a diploma. In essence, it is a certificate program, and when compared with a diploma course, it offers a significantly smaller scope of knowledge and skills. If you have an ITI certificate, on the other hand, you can enroll directly into the second-year diploma program (lateral entry).