Tally Course Details – Eligibility, Fees, Duration, Syllabus, Jobs
With the trend changing for the past few years, most of the students today prefer studying arts and science stream or medical stream for these days. If you are a person, who have opted to study arts and science stream, then you will have an idea what is Tally course and why it is important.
What is Tally?
Most of the people who are from an accounting field know Tally as it is one of the most used and most required software on the market today. If you are a person who does not know what is Tally, then here is a simple explanation. Tally is an accounting program/software that helps any small, medium, or large industry in preparing invoices, maintaining inventory etc.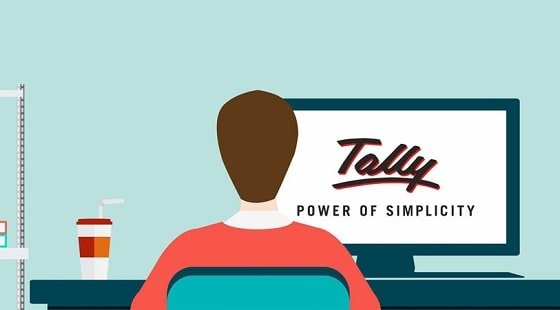 What are the functions of Tally?
As explained above, Tally is a program/software that helps any small, medium or large industry do all the accounting functions and to maintain inventory. Most of the people out there assume that Tally can function for small and medium-sized industries only, this is not true, and Tally can do more than that.
You should know that Tally today is not just accounting software, after the release of ERP version of Tally, the capabilities of Tally has widened and the advantages offered is unmatched.
Banking
Taxation
Inventory
Billing
Accounting
Sales and property analysis
Banking – Banking is one of the most important things that are related to every business, without a well-established banking system a business cannot survive. The banking functionality offered by Tally is unmatched and you should know that banking feature was added to Tally recently and it was not included in the previous versions.
Taxation – In order for any business to survive it should not operate in isolation. The business should work in corporation with the government of the state and nation by paying the appropriate taxes. Manual calculation of taxes based on the income, sale, and dispatch is not that easy. Tally makes it easy for any user to prepare bill or invoices as it can prepare customs, VAT, Excise, Income Tax, Service tax etc without any complications.
Inventory – Every industry has material coming in and going out, as billing is important, maintaining a definite inventory is very important especially if it is a manufacturing industry. Maintaining an effective inventory will help the manufacturer save a huge amount of money.
Billing – As banking is important so does billing, there is no business that does not need a bill. Most of the people think billing comes under accounting function but it is not true when it comes to business, billing is somewhat a separate function and the billing option in Tally will replace the task of entering separate accounting.
Accounting – Accounting is one of the major functions of Tally, accounting feature allows the user to keep track of all the expense, profit, and loss that happens in an industry in a financial year.
Eligibility to enroll in a Tally course –
The applicant should have passed 12th class with minimum 50% marks
He/she should have a minimum basic knowledge on Business management
Even if he/she meets the above-listed pre-requisite, he/she should be a qualified graduate in any ground subject in commerce
Tally course fee –
Tally is a monthly course, the course fee ranges from INR 3000 to INR 10000, and the course fee depends entirely on the institution or firm that offers the course.
Duration of Tally course –
Tally is one of the best courses that arts and science student can peruse; the duration of the course can range between 1 month and 3 months. However, the duration can vary further based on the institution, at times some institutions extend the course duration, in order to provide the student more time for practice.
Tally course syllabus –
Most of the people consider Tally to be one of the complicated courses, however, if you are a person who is interested in working on Tally and if you have an interest in accountancy then, Tally course and the syllabus might make you feel silly. Here is the common Tally syllabus followed by all institutes.
Fundamentals of accounting
Introduction of Tally
Meaning of company creation and opening accounting in Tally
Opening a ledger account and how to create a voucher
How to modify a company or industry detail
How to set the features of a company
Selecting the cost category and cost center
How to create a godown and how to maintain an inventory
How to set price list and the budget
A brief introduction of F11 and F12
How to produce profit and loss balance sheet from accounting
Introduction to VAT
Calculation of VAT
Introduction to TDS
Calculation of TDS
How to add excise duty and customs duty
Job opportunities and salary –
A person who is an expert in Tally can find a job as an accountant and a fresher can find a job as an assistant accountant or cashier. However, the salary can vary with the employer, experience, and performance.
Conclusion –
If you are a fresher and if you are looking for a course that can get you a peaceful job, then learning Tally is the best option for you. When compared to other courses, Tally is better and easy to learn if the applicant has an interest in accountancy or commerce based field.