What is the full form of BDS?
The full form of BDS is bachelor of dental surgery. The Bachelor of Dental Surgery (BDS) is the only accredited dental school in India. A dentistry degree is a 5 year undergraduate program that prepares students for the honorable field of dental science & surgery.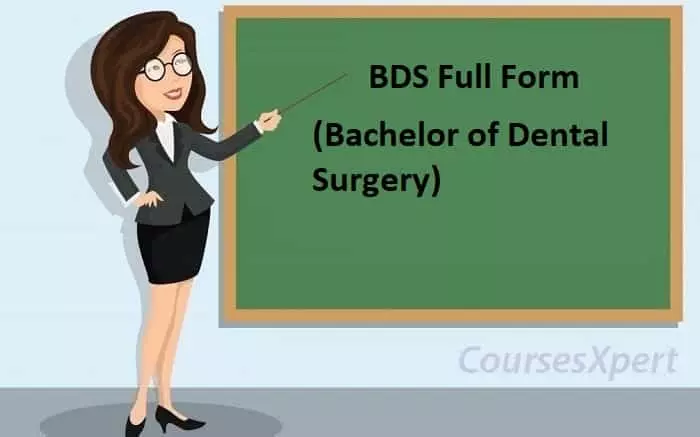 Objectives
A Bachelor of Dental Surgery (BDS) degree is required for practice as a dentist in any federal or state health care facility, academic institution, or private practice. Following the MBBS, this is one of the most sought-after degrees by students interested in the biological sciences.
Students in the BDS program have the option of doing anywhere from one to three rotations across different departments during their required one-year paid internship.
Eligibility criteria
Class XII BDS admission with a NEET score of at least 50% is essential.
Students must maintain a 50% average in Chemistry, Biology, and Physics.
In addition to meeting the fundamental requirements for admission to a BDS program, prospective candidates must have demonstrated academic prowess in any relevant entrance examinations. Students must be 17 years old or older to enroll in this program.
Fees details
In India, BDS tuition might cost anywhere from INR 50,000 to 4 LPA.