Anthropology is becoming a popular course in Indian colleges due to better scope of career and less competition. Even though anthropology is a wide field and you can try it in BA Hons, B.Sc., and other fields, it is a pretty great choice to get started.
Particularly looking at the B.Sc. anthropology field, you can expect a great future. It is a bachelor's program of 3 years which covers all about similarities and differences regarding human beings' behavior. It starts with the learning of culture, biological aspects, organization differences, and many more. As you can find that human beings seem like a pretty wide topic, there are different aspects taken into consideration with the passing years.
There are several subjects such as socio-cultural anthropology, archeological anthropology, and biological anthropology. Students learning about socio-culture will find that this particular field has a number of things to learn about human nature. The questions like human personality, how people learn, and what affects nature are important subjects learned during the complete course.
Candidates who are willing to pursue anthropology will find that this course opens a wide number of fields and there are plenty of jobs to opt for. There are subfields to open jobs for you so it is broadly about your point of interest or passion.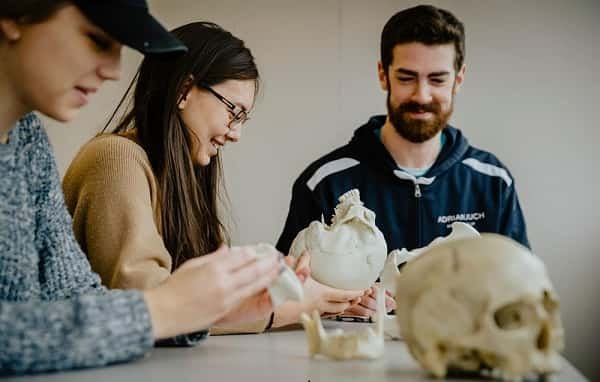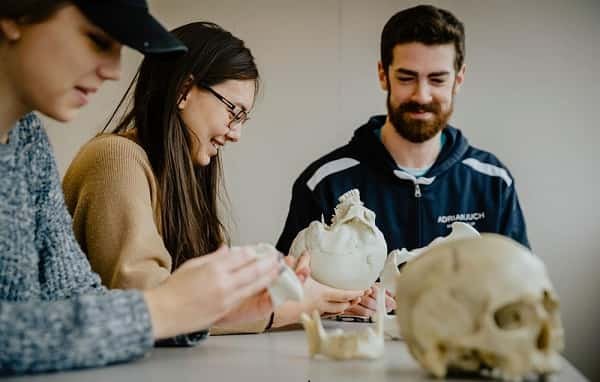 Instead of making sort of compromise with the field selection, look after important aspects like what you will be learning and what kind of career options are available in the future. Here, we are covering all the essential aspects regarding the anthropology course that will help you understand that if this course is for you or not. Let's take a deep dive –
B.Sc. Anthropology Syllabus
In this three-year course, you will be focusing on seven subjects and there are a few optional subjects also. The key subjects that you will learn in the first year are –
Introduction to Social Anthropology
Archaeological Anthropology-II
Archaeological Anthropology-I
Anthropology of Kinship
Introduction to Biological Anthropology
Biostatistics and Data Analysis
Technical Writing
Communication in English or Computational Skills
In these subjects, you will be introduced to the basic nature of human beings and how people respond to things. The factors might vary but it definitely depends on key factors like culture, living style, organization, biological factors, and more. In the second year, you will be learning about –
Theories of Culture and Society
Tribes and Peasants in India
Biology / Cell Biology-I
Biodiversity & Indigenous Knowledge / Cell Biology II
Human Genetics
Anthropology of religion, politics & economy
Molecular Biology-I
Anthropology of India / Molecular Biology-II
There are some genetic differences to consider and you will get a deep dive into the thinking based on political factors, economy, tribe, and more. The overall conclusion is, you will find that how people think based on their genetics. The last year of anthropology studies is about –
Theories of Culture and Society
Tribes and Peasants in India
Biology / Cell Biology-I
Biodiversity & Indigenous Knowledge / Cell Biology II
Human Genetics
Anthropology of religion, politics & economy
Molecular Biology-I
Anthropology of India / Molecular Biology-II
No doubt that last year is going to be a bit typical but you have cleared the basics in the second year, you will get to learn about additional factors that matter in human nature. The essential factor is, you have to understand the differences and how things work.
The syllabus might vary based on the university you are opting for but the basics are going to stay the same. There might be additional subjects to help you open up your mind and thinking like an expert. During the early days, you should pay extra attention to understand the differences because the basics matter a lot with the passing years.
Eligibility Criteria
The eligibility criteria are not limited in most of the colleges because it varies based on the university you are opting for. In case you want to get enrolled in government colleges, the eligibility varies. There is an entrance exam that you have to pass if you want to get admission.
Most institute in India requires more than 50% aggregates in the respective examinations. Anthropology is a topic in B.Sc. so candidates should have scored good marks in Physics, Biology, and Chemistry. These are the compulsory subjects and scoring enough marks in these tests might feel like an easy job but there are few more eligibility factors that you have to complete.
The academic year 2020-2021 is going to be a little different after the change in study pattern for higher studies so there is a little factor to add up in upcoming years. this year, you can get admission based on the marks and entrance exam only. You can check eligibility online by entering your board exam affiliated mark sheet.
The top universities which are affiliated with the B.Sc. anthropology course would like you to clear the interview round also which decide that if you are eligible for the enrollment or not. The session starts in July in most institute but there are other reputed universities to get you admission even after a couple of months due to the pandemic.
You can check eligibility for the top universities even in the month of December and find a way to get enrolled.  Simply the eligibility for most universities is –
The candidate should complete the 12th board exam.
You must have a science subject and studied Physics, Chemistry, and Biology.
For a good college, the student should have secured 50% or higher marks.
These are a few of the eligibilities that every candidate of B.Sc. anthropology must meet in order to get admission to top universities. Keep in mind that top universities will require you to have first division and more than 60% marks in Physics, chemistry, and biology.
Career Options
As mentioned before, B.Sc. anthropology fields open a wide number of fields for every student who is willing to learn about the human being and the differences. The most possible and easy to find career choices from this field are –
One can easily find academic jobs in the B.Sc. anthropology course and get a great score. Various universities are lacking the right academic teacher in the anthropology field so this is a pretty good opportunity to seize.
Another easy option is getting employed at corporate houses for the Human Resource Development field. Your job will be about balancing the relationship between the industry and society for better productivity.
Most museums in India need well-educated anthropologists and the same goes with art gallies where you can find good-paying jobs. The best part is, the pay is pretty good at such places and you will find these jobs highly interesting.
You can get jobs in libraries and archives. These jobs are easy and you can expect genuine pay in these jobs. If you are willing to get something extra paying then there are jobs in the government sector for the same jobs.
You can work as an archaeologist, linguist, tour guide, curators, publishing houses, social workers, and in many other sectors like a social service organization. Yes, you can open your own social service organization with the gained knowledge in this field.
If you want some adventure and looking for high-paying jobs then you can try the forensic science department. There are also similar jobs available for the investigation department where you can expect pretty good options.
Getting a job as a teacher in any govt. or private school is possible with the degree you are going to avail after this three-years of course. Even though there is a pretty good number of options, you can still find other fields that require anthropologists' expertise. The other options are –
Research Institutes
/Pvt. Hospitals
Medical Colleges/Universities
Community Healthcare Centers
Medical Writing
Health Ministry of Jobs
After learning about all the available job options, you can have a great career. The point of concern is requirement and competition. Well, there isn't much competition but there is an issue with demand. Yes, the demand is not that high for such a job whereas scoring good marks and pursuing from a reputed university will open you wide number of doors to have a secured future.
Conclusion
You are going to learn so many factors regarding discipline, personality development, skills, and more from this field. If you have planned to get a job in this field then you can enroll in any of the top universities. By checking eligibility, you can save time. In case you are not eligible for any reputed university then you can prepare and take the examination again.
By studying in the given field, you can have a great career option so far. There are other jobs that open up with this degree and if you are interested in having good pay then try to focus more on personality development factors and being confident along with great marks in all three years. Better companies and better salaries are easily available in this field.