Actuarial Science is an ideal field for students who have an interest in Mathematics and applied principles of the subjects. Though it a new field for most students, but if you love applied math and are looking for a promising career, the different courses in Actuarial Science are going to be an ideal choice to go with.
In the article, we will be discussing the different available courses for Actuarial Science in India, their scope, and other important things that you should know as an aspirant. So, if you are looking to make a career in applied mathematics and are looking for an ideal course, this is the right article to go with.
Actuarial Science Course Details
Actuarial Science can be considered as a subsection of applied mathematics where you learn about collecting and examining the information and stats to evaluate the insurance risks and premiums. The courses offered are of great importance in different fields like finance, insurance industries, and others. Also, the course offers brilliant career options both in India and abroad. So, if you have completed your schooling with Math as the main subject and are willing to be in the same field without compromising with the job opportunities, you should once consider applying for Actuarial Science courses in India.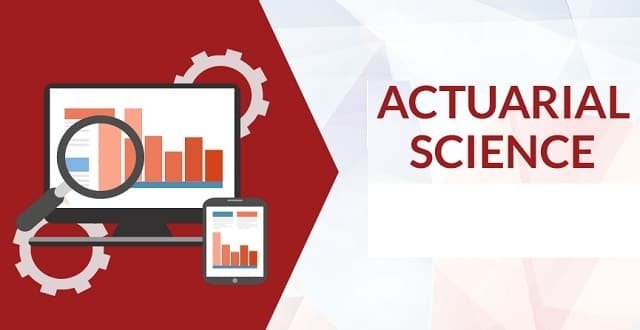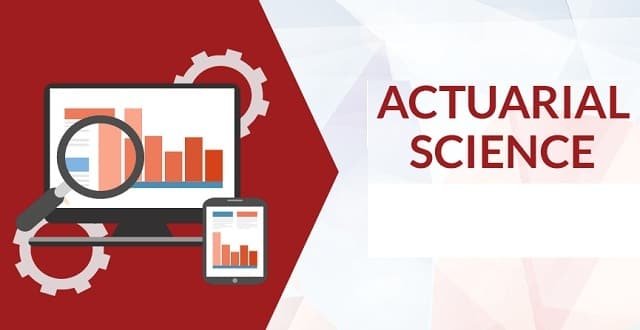 In India, you can easily find the undergraduate course for Actuarial Science along with postgraduate and doctoral degrees. SO, whether you have just cleared your 12th, or are done with the graduation, you can easily find a perfect Actuarial Science course for yourself.
And regardless of the course you opt for, you can be assured of getting a suitable job in different industries according to your needs and skills.
In all, the Actuarial Science courses are great for the students with Math background and who are willing to make a career in it.
Actuarial Science: Eligibility and other prerequisites
Actuarial Science courses can broadly be classified into two categories, one is an undergraduate degree and the other is a postgraduate degree. Both the courses have fairly sorted out course structure and you are going to learn lots of new things in these courses.
Talking about the eligibility, the UG courses for the Actuarial Science require the student to have a minimum of 60% in 12th and 70% in Mathematics from a recognized board. On the other hand, for the Postgraduate courses, the student should have 50% aggregate marks in graduation along with Mathematics and Statistics as the main subjects in the graduation.
So, if you fulfill these prerequisites, you can apply for the desired course from a reputed college in your area or from the well-known colleges for Applied Mathematics.
Actuarial Science: Course Syllabus
Course structure and syllabus for Actuarial Science is wide and if you are new to the Math field, you may find it difficult to cope up with. However, for a student who has brilliance in Math and an interest in the subject, the courses are fun to learn about. Though the subjects learned during the course vary according to the college and level of education, some of the major subjects you can learn about while pursuing Actuarial Science courses are
Calculus
Statistics and Probability
Mathematical Functions
Foreign Economics
Actuarial Economics
Business Research
Global Business research
Along with these, there are several other subjects that will help you learn more about the industry and help you gain theoretical knowledge of the subjects. So, be prepared to learn core concepts of Mathematics and Statistics through the Actuarial Science course.
Actuarial Science: Colleges
Talking about the colleges, that is indeed the most important thing to consider while pursuing a course in India, several private institutes offer a degree in Actuarial Science. Also, you can opt for the diploma and PG diploma for the course too. So, depending on the needs, college availability, and the fee structure, you can easily choose the perfect college for Actuarial Science course.
Also, if you are looking for some reputed institutes for the course, you can opt for Christ University Bangalore, Styabhama Institute of Science and Technology Chennai, Gujarat University, and many more. There are dozens of colleges and universities to choose from. Just make sure to keep the requirements in mind and you will be able to find a perfect college for your course.
Actuarial Science: Fee Structure
The fee structure of Actuarial Science courses depends on the course you have chosen for yourself and the college you are willing to enroll in.  However, we are going to talk about the rough estimate of fee structure here, so that you can have an idea of how much you need to invest in education to get a proper degree in Actuarial Science.
Starting with the Diploma courses for Actuarial Science, the colleges roughly charge 50,000-70,000. So, if you are looking for a diploma course and aren't too keen to invest too much money, the Diploma course for Actuarial Science would be an ideal choice for you.
Next on the list is the UG degree courses. The popular UG course in India for Actuarial Science is BSc Actuarial Science. And depending on the private or government college along with the city you are in, the fee varies heavily for the course. On the one hand, where you can get a government college for around 1 Lakh per annum, the private colleges can easily charge you 1-2 lakh per annum for the same course. So, make sure to choose wisely when you are opting for the UG course for Actuarial Science.
Lastly, the PG courses. The PG courses aren't as expensive as the UG courses, but still, if you are looking for the premium private institutes of the country, you should expect the fee to roughly around 50,000-1 Lakh. However, the government colleges can be picked up for well under 50,000.
So, be sure to check the facilities and placement records of the college before enrolling in it. Also, we will suggest you to talk with the college admin to get some additional discounts or scholarships for the courses.
Actuarial Science: Future Aspects/Job Profiles
Before enrolling for a course, the first thing that a student looks for is the scope of the course and whether he can earn living after course completion or not. So, if you still have doubts in mind about Actuarial Science, then this section will help you clear all your doubts about the course.
Actuarial Science is one of the most popular and widely chosen fields of Applied Mathematics. And if you are looking to make a career in this field, these courses are the best to opt for. Along with better course structure, the numerous possibilities for the careers and different job profile compatibility make the Actuarial Science courses one of the best in the industry.
Apart from working for a firm in the banking or financial sector, you can also start your consultancy business or choose to work as a tutor in a reputed institute. Some of the major job profiles that you can choose for after completing the Actuarial Science course are
Accountant/Auditor
Budget Analysts
Cost Estimator
Economist
Financial Analyst
Different categories of firms that regularly requires Actuarial Science professionals are
Financial Services
Stock Exchanges
Risk Management
Pension Funds
Investment Consultancies
So, whether you are looking for a reputed or a high-paying job profile, Actuarial Science courses are a great option to go with.
Actuarial Science: Should you opt for it?
Now, let's talk about the most important question. That is whether the Actuarial Science courses are worth considering or not.
So, guys, Actuarial Science is a wonderful field to work in. IF you are in love with Mathematics and are looking to make a career in it, there won't be a better option to go with. Along with the better career opportunities and better job profiles, the best thing that we loved about the Actuarial Science courses that you can work in a diversified field after completing the course. You can work for a private firm, government firm or start your own business and get a great income afterward. So, if you were looking forward to join a course that can help you open a world of career opportunities, the Actuarial Science courses are great ones to go with.
Additionally, if you choose a reputed college for yourself, you can also opt for the in-college placement to get an even better career opportunity just after completing the course. So, the choice is yours to choose the course. One thing that you can be sure of is the great career opportunities after the course completion.
Conclusion
In all, if you have an interest in statistics and math, Actuarial Science can be a great option to go with. Also, as there are plenty of career options to choose from, you can get a satisfying professional life after completing the course in your desired company. So, choose the right Actuarial Science course according to your interest and educational qualification and get more involved in the world of Statistics and Applied Mathematics.