College can be an exciting and challenging time for many young adults. But what if you could experience college life through simulation games? Fortunately, there are many college simulation games available on Android that provide players with the opportunity to experience the ups and downs, the fun and the struggles of college life. In this post, we've compiled a list of the best college simulation games available on Android that can entertain and educate you at the same time.
The Top College Simulation Games for Android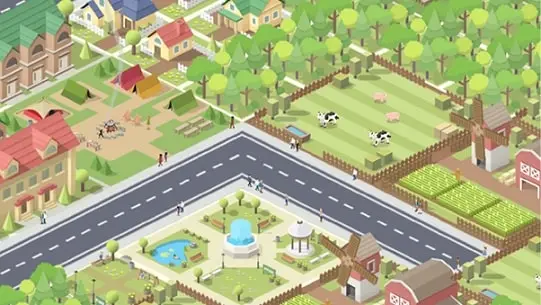 In this game, you are the owner of a university and it's your aim to make it the most prestigious institution. You will be responsible for making a range of decisions, from designing the campus to recruiting the teaching staff, managing finances, building infrastructure, and keeping the students happy. It's an engaging game with different levels, and you need to earn a certain amount of money in each level to progress to the next one.
College Brawl is an exciting simulation game available on Android that puts you in the shoes of a college student. You'll need to navigate the world of campus life by making all sorts of decisions, from deciding who your friends are to balancing your studies with parties and other activities. You'll also be able to explore the social dynamics between students, participate in wild events and unlock rewards for completing tasks. The graphics and sound design are top notch, offering players an immersive experience as they try to survive college. With its engaging gameplay and interesting story-lines, College Brawl is sure to keep you entertained as you make your way through college life.
One of the most popular life simulation games, The Sims Mobile lets you design your own characters and environments. You can create your own college student character, curate the look, style, and personality, and manage their daily routine, including attending classes, socializing with other students, and completing various tasks. This game is easy to play, with flexible gameplay and easy-to-navigate controls.
If you want to experience multiple aspects of life, from birth to death, InstLife is the game for you. You can create your own college student character, customize every aspect of their life, and explore a world full of opportunities. You can pick your own career path, build relationships, graduate, and even get married. One distinctive feature of this game is that it has random events that occur throughout the gameplay, adding further depth and excitement to the game.
School Days
School Days is an interactive story game that puts you in the shoes of a high-school student, navigating your way through daily life and dealing with various challenges and obstacles along the way. The game's storyline is often very engaging and exciting, and it keeps you hooked throughout. As you progress through the game, you will have to make conscious decisions that will ultimately determine your character's fate.
Campus Dates
If you love exploring in-game romance, Campus Dates is the game for you. The game allows you to create a student character, go on campus dates, and try to win over the object of your affection. You can make different choices throughout the game, such as going to different events, socializing with different people, and selecting different conversation topics. Each choice impacts the game's final outcome and the direction of the story.
Conclusion:
In conclusion, college simulation games offer a unique opportunity to experience life as a college student and get an understanding of how students deal with different situations. The games outlined above are some of the best simulation games available on Android platform, each with their own distinct style and gameplay. From managing finances and campus design to building relationships and navigating complex social dynamics, these games provide players with a taste of college life. So, if you're looking for a fun and exciting way to pass the time, try one of these games today.