Are you willing to establish a career in civil services? Are you from Uttar Pradesh and have a domicile of UP? Then, you can apply for PCS Exam. Just like other state-level examinations, PCS Exam is one of them. Today's young generation mainly focused on pursuing exams like IAS, IRS, and PCS. No doubt in the fact that becoming a PCS officer is not easy and the journey is quite challenging. Most people have this question that why walk on such a challenging path. To put it in simple words a PCS officer gets a wide number of beneficial perks like handsome salary packages, allowances, and other benefits. In this article, you should explore what is PCS exam, the PCS exam's eligibility criteria, and the PCS syllabus and registration procedure.
What is PCS Exam?
PCS exam stands for provincial civil service examination, conducted by the Uttar Pradesh Service Commission (UPPSC) for a candidate who wants to join civil services. It is an administrative civil services exam under Group A and Group B of the executive branch of the UP Government.  The highest officer in the central level examination is the IAS officer and in the state-level examination is PCS. The candidates opted for the PCS examination for becoming PCS officers mainly.
The journey begins with the SDM post; you might know that SDM is a sub-divisional officer under the state government. The officer can be promoted to a higher post based on the milestone. After promotion additional district magistrate is the most likely post that you can expect after promotion.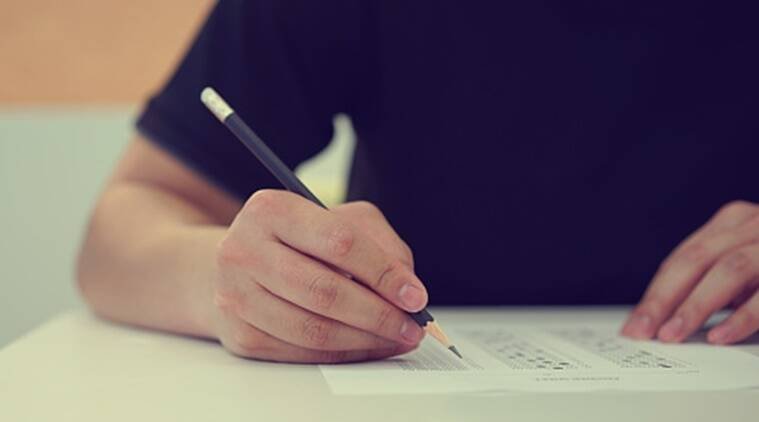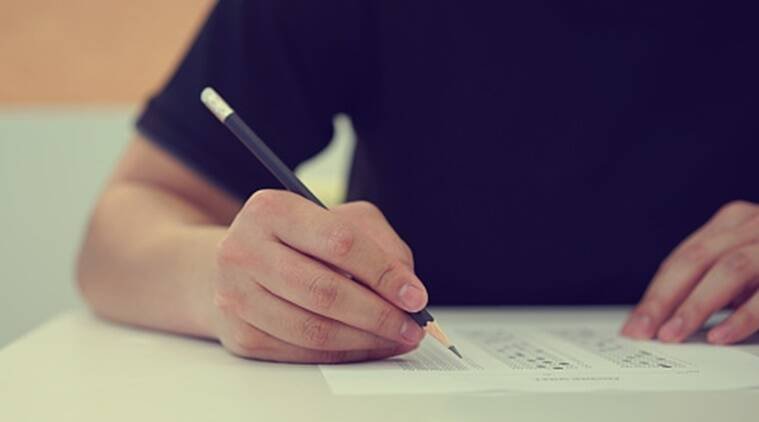 While preparing for the PCS examination, it is necessary to understand and break down the syllabus. Most students have the misconception that geography and history are prominent subjects to target but it is not the exact truth. Focusing on all the subjects equally enhances the chances of becoming a PCS officer. No doubt in the fact that the pcs examination is a hard nut to correct. But students who are opting for a systematic approach can find it a cakewalk. As per the 2012 education report, the vacancy of IAS in UP is 537 of which 374 are appointed directly, rest 163 are trained for the executive branch.
Eligibility Criteria for PCS Exam
Students are required to fulfill the minimum eligibility criteria to sit in this examination. However, for specific posts, eligibility criteria may differ. The following information will help to choose the right post according to your educational qualification.
For DIET (Senior Lecturer) Post – To apply for senior lecturer, candidates must have passed post graduate degree and have completed B.Ed program with good marks.
For District Probation Officer Post – Candidates must have passed post-qualification degree in Psychology, Diploma, and Sociology from any department of Social work from any recognized university.
For District Administrative Officer Post – Degree of Post-graduation is accepted for DAO Post.
For Assistant Conservator of Forest or Range Forest Officer Post – Students graduates in Mathematics, Chemistry, Geology forestry, Zoology, agriculture, Statistics, Physics.
For Sub Registrar and Assistant Prosecuting Officer Post – Graduated in Law field.
For Assistant Labor Commissioner – Graduated in arts, subjects included economics/ sociology/law.
Labor Enforcement Officer – Graduated with Sociology, Personnel Management, Labor welfare, Trade Management, Social Work, and Economics.
Statistical Officer – post-graduation degree with Mathematical/ Agricultural, Statistics, and Mathematics.
District Adult Officer – Graduated with a Commerce degree
Designated Officer – post-graduation degree in Chemistry, Bachelor's degree in technology, Bio-technology, Oil technology, Dairy technology, biochemistry.
Controller Legal Measurement Assistant – Graduated with physics and posses a mechanical engineering course.
Child Development Project Officer – Undergraduate degree in Home Science, Social Science, Social Work, and Sociology.
Overall, a bachelor's degree is required to applying for PCS Exam.
PCS Exam Age criteria
The PCS exam (Upper Subordinate Services / Combined State) age criteria are below mentioned-
The minimum age for the PCS exam – 21 years
The maximum age for the PCS exam – 40 years
The relaxation will be given to different categories in the PCS exam. The age limits relaxation as follow:
Schedule Cast – 5 years age limit relaxation
Scheduled Tribe – 5 years age limit relaxation
Other backward Class – 5 years age limit relaxation
Skilled player of UP of Classified Games – 5 years age limit relaxation
Government Employee of Uttar Pradesh – 5 year age limit relaxation
Physical Handicapped – 15 years age limit relaxation
Group B posts for the SSC Officer/ ECO/Ex-Army Personnel with experience of 5 years –  years age limit relaxation
Note:
For claiming the age relaxation or reservation quota, applicants must:
Have a domicile of Uttar Pradesh
Posses Cast Certificate or Category proof from the authorized authority.
In such a case, any male candidate who marries two different women at a time is not eligible for this exam.
In such a case, any female candidate who marries a person who already has a wife is not eligible for this exam.
In such a case, any female candidate who is pregnant (more than 12 weeks) will be affirmed temporarily unfit.
Those who are claiming for more than age relaxation and reservation shall be permitted to one beneficial dispensation.
Physical Standards
Shortlisted candidates who have passed the preliminary and mains stage will undergo for physical fitness test for certain posts. After passing the interview, candidates will go for a medical test. These physical standards may differ for each post. Students are advised to do workouts and focused on regular medical check-ups. He or She must be mentally and physically fit.
PCS Exam Pattern and Syllabus
The PCS syllabus is quite similar to the IPS exam. Just like the IAS exam, it is also divided into three stages-
Preliminary Stage
Mains Stage
Interview Round/ Final Round
Preliminary Stage
The Preliminary stage consists of two objective papers namely: General Studies I, General Studies II, or CSAT.
Exam Pattern:
Number of Questions – 100 Question for General Studies I, 80 Questions for Paper II
Duration – 2 hours each for both paper
Language – English, and Hindi for both
Maximum Marks – 200 each for both
Marking – 1/3 will be rewarded in both exams for each correct answer, ( General Studies I: -0.66 marks will be deducted for each incorrect response), ( General Studies II: 0.83 marks will be deducted for each incorrect answer).
Syllabus of General Studies Paper-1
History of India & Indian National Movement
Current events of national & international importance.
Indian & World Geography: Economics, Geography of the World & India, Physical.
Indian Governance and Indian Polity – Public Policy, Rights, issues, Political System, Constitution, etc.
General issues on Bio-diversity, Climate Change, Ecology, and Environment, etc.
Social and Economic Development – Poverty, Social Sectors, Demographics, Development, etc.
General Science
Syllabus of General Studies Paper-2 or CSAT
Logical Reasoning & Analytical ability
Interpersonal Skills
Communication Skills
General Mental Ability
Problem-Solving and Decision-Making
Data Interpretation including charts, data sufficiency, tables, graphs, etc, (Class 10th Level).
Basic Numeracy (Orders of Magnitude, Numbers & Their relations, etc,) (Class 10th level).
English comprehension skills (reading and writing) – Class 10th
Mains Stage
The UPSC Mains curriculum can be divided mainly into two parts-
Qualifying Paper – Paper A and Paper B
Papers which are counted for Merit Ranking – Essay, General Studies ( Paper II to Paper V), and Two Optional Papers
Exam Pattern
Type of Paper – Written ( use of Pen and Pencil )
Paper A – Indian Language, 300 Marks
Paper B – English, 300 Marks
Paper I – Essay, 250 Marks
Paper-II – General Studies I, 250 Marks
Paper III – General Studies II, 250 Marks
Paper IV – General Studies III, 250 Marks
Paper V – General Studies IV, 250 Marks
Paper VI – Optional Subject Paper 1, 250 Marks
Paper VII – Optional Subject Paper 2, 250 Marks
Syllabus
Paper A – Indian Language (any of the languages listed in the constitution of India in the 8th schedule
Paper B – Short Essays, Usage and Vocabulary, précis Writing and Comprehension of given Passages
Paper I to V – The subjects cover broadly the following subject or areas:
Governance
Indian Heritage and Culture
History and Geography of the World
Constitution
Technology
Ethics
Polity
Economic Development
Social Justice
Security and Disaster Management
Biodiversity etc.
The optional subject covers a wide range of specializations under various fields. You can check the official website of this exam for further details.
Application Fees
The fee for the PCS exam may differ for each category that is mentioned below-
General/OBC/ Economically weaker section – Rs. 125
SC/ST – Rs. 65
Handicapped/ Disabled Persons – Rs. 25
Ex-Serviceman – Rs. 65
Depends on the freedom fighters/Women – according to their original category
Application Process
Open the official website of UPPSC
Click at the left corner of the home page
Tap on the apply option
The UPPSC three stages are shown on your screen
Fill the all personal details
Pay fees as per your category
Upload the scanned copy of the photo and signature
Then, submit it and take a printout of the form for future reference.