Cracking public service commission exams is one of the toughest tasks as they are considered one of the tough exams conducted in India. Each state has its own public service commission, and they are responsible for conducting the exams for Group A, B, C and D. If you belong to Karnataka, the KPSC (Karnataka Public Service Commission) conducts the exams. The KAS (Karnataka Administrative exam) is conducted for recruiting the Group A and Group B officers in Karnataka. They are called the gazette posts, and an exam is conducted for these posts every year. So, if you are also planning to give the KAS exam this year, then this article is for you. Here we have provided some very useful information about the KAS exam in India.
What is KAS Exam? 
KAS (Karnataka Administrative exam) is conducted by the Public Service Commission of Karnataka. Every year this exam is conducted to recruit officers for Group A and Group B. It is going to be a state government job. The process of application has to be done online, and the mode of exam is always offline. This is conducted only once the year. There will be three stages of the KAS exam, like Prelims, Mains and Interview.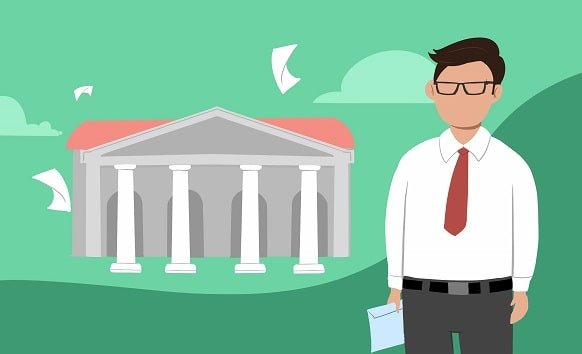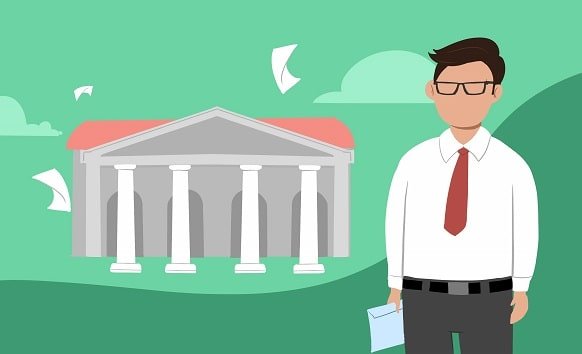 The KAS exam is conducted to recruit candidates for the post of:
Assistant Commissioner (KAS)
Treasury Officer
Assistant Commissioner Commercial Taxes
Labour Officer
Executive Officer Panchayat Raj
District Social welfare Officer
Deputy Superintendent of Excise
Commercial Tax Officer
Assistant Director
Every year notification is issued by the government of Karnataka for the above-mentioned posts. You will have to make sure that you go through the notification and apply for the same. The recruitment process has three stages, and it will take at least nine months to one year for the entire process to complete. A lot of preparation and dedication is required if you wish to apply for any of the posts that are listed above.
Eligibility for KAS Exam 
When applying for the KAS exam in India, you should first check out the eligibility criteria. If you do not meet any of the criteria that is mentioned below, then you will not be eligible for the post.
The candidate applying for the KAS exam should have completed a bachelor's or master's degree from a recognized college or university in India.
Any degree that is equivalent to a bachelor's or masters in India is also accepted.
The candidate should not be more than 35 years of age.
MBBS students who have attempted their final year exam but have not completed their internship program are also eligible for applying.
It is very important to have good knowledge of Kannada when you are applying for this exam.
Nationality:
Nationality is another important thing that you need to check when applying for any government post is nationality. The notification clearly has information about the nationality. Only the Indian nationals will be able to apply for the KAS exam conducted by the KPSC. But the candidates from outside Karnataka are also eligible for this exam. You will have to make sure that you have good knowledge of Kannada, both read and write. That helps in clearing the KAS language test.
KAS Exam Syllabus 
When talking about the syllabus for the KAS exam, you need to know that there are three stages of the exam – Prelims, Mains and Interview.
Prelims: There will be two papers in the Prelims round, and each of them is going to be a paper of 100 marks. It is an objective-type exam, and each question has two marks. You will be given two hours in duration. There will also be a negative marking of .25 marks for one wrong answer.
Paper1: In paper 1, you will have to concentrate on international and national importance. This section has 40 questions and 60 questions on Humanities. It has topics related to Indian history, Current affairs, World and Indian geography, Indian economy and politics and a few others.
Paper 2: In paper 2, you have 40 questions on general studies, 30 questions on the general science and 30 questions on mental ability.
Mains:
The second stage of the KAS exam is mains. Only those who clear the prelims will be able to attempt the mains. Prelims is just a qualifying round, and its marks will not be taken into consideration. In mains, there are seven papers – one paper on the essay, four papers on general studies and two optional subjects. The essay paper is on Kannada and English.
General Studies 1: It is a paper based on the History of Karnataka and India, Cultural heritage, political and social, Indian Economy, planning and rural development.
General Studies 2: Natural resources and its physical features, Indian Constitution, and international relations.
General Studies 3: Science and technology related to Indian technology, Life science and environment and ecology.
General Studies 4: Aptitude, Integrity and Ethics.
Each of the general studies paper is three hours long, and each of them carries 250 marks.
There are also two optional papers. There were four papers earlier, but two of them have been removed.
Once the mains round is clear, then you will have to attend the personal interview. Only the marks of mains will be considered to call for the interview round. Once the interview is done and you are selected, you will have to undergo a training before you get the placement as a Group A and Group B officer.
Age Limit for KAS Exams
When applying for any government post, it is very important to keep in mind about the age limit. The notification will clearly specify the minimum and maximum age limit that is allowed for taking up the exam. It is the same with the KAS exam as well. So, make sure that you are eligible to apply for the KAS exam according to your age. Here are the details for age:
At the date of notification, the candidate should be at least 21 years old for applying for KAS exam. The maximum age limit is 35 years. But there is relaxation for the reserved candidates who belong to OBC, ST and SC.
There is a three year relaxation for the OBC candidates with maximum age as 38, SC and ST candidates get a relaxation of five years and the maximum age is 40 years. Now the PHC and widow candidates can apply till the age of 45 years.
Number of attempts for KAS exam:
Along with the age limit, there is also a limit on the number of attempts for the KAS exam. This is also based on the category to which they belong to. For general category candidates, they allow five attempts within the age limit. For OBC candidates, seven attempts are allowed, and when it comes to ST and SC candidates, there is no limit for the number of attempts. So, you need to make sure that you are fully prepared for the exam before attempting it so that you don't lose your attempts.
Fees for KAS Exams
You will have to make the fee payment for applying for the KAS exam in India. For general candidates the fee is Rs 600 and when it comes to the other categories, the fee is only Rs 300. For any other categories that are eligible for the exam will have to pay only Rs 50.
The registration process of KAS Exams
The registration process for the KAS exam is very simple. You just need to follow the few steps mentioned below and you can complete it easily.
You should first open the official website of KPSC.
You will find apply online button on the screen and that will redirect you to the recruitment page of KPSC.
The Gazetted Probationary exam button will appear and you need to click on it to apply for the KAS exam. You can click on apply now when the KAS notification and application page opens.
You will have to click on the new registration option and start your registration process.
It will ask you for information, and you will have to fill in all the required information. You will have to make sure that you are providing only correct information. Check all the details twice before you submit to make sure that they are no incorrect.
Once you are done, just submit the form and you will be asked to submit the scan copy of your photo and your signature.
Once you complete this stage, you will have to submit the application. Upon successful submission, a user id and password will be generated.
Just login with the credentials and download the fee payment challan.
Now with the help of the challan, you will have to make the payment. You will be able to make the payment only at the nearest post office that has e-payment facility. That is the only mode of payment, and you don't have any other options for KAS exam.