We have a number of public sector banks in India, and every bank needs to recruit employees for the banks. Earlier, every bank had its own exam for the recruitment of employees for different posts. It was a very tough and long process for conducting so many different exams. Later the process of recruitment for the public sector banks has changed completely. Now, all the public sector banks conduct just one exam for recruiting candidates for several different posts, except for the SBI. This bank conducts its own examinations every year. The common exam that is conducted for all the public sector banks is called as IBPS. IBPS stands for Institute of Banking Personnel Selection.
What is IBPS Exam? 
Like we already discussed, IBPS stands for Institute of Banking Personnel Selection. This process of conducting a common exam for all public sectors banks was started from the year 2000. With the help of the IBPS bank exam, the banks will be able to recruit candidates for the posts of Clerk, Probationary Officers and Specialist officers. Along with that IBPS also conducts an exam for the Regional Rural Banks (RRB's), which helps to hire bank employees for the clerk, probationary officers and specialist officers.
This is an online exam and is having three phases. The first phase is prelims, the second phase is mains and the third phase is personal interview. Only those who complete all the three phases will be sent an appointment letter specifying the bank for which they are recruited. The written test will have 80 percent marks, and the personal interview will have 20 percent marks for preparing the final merit list.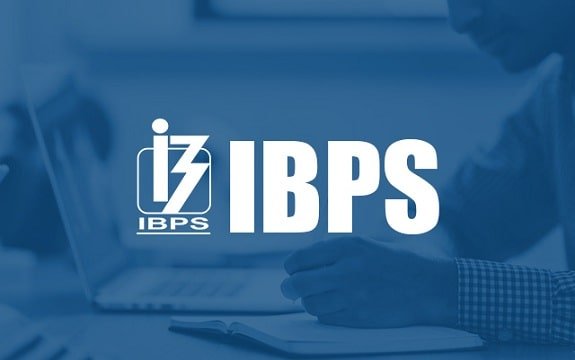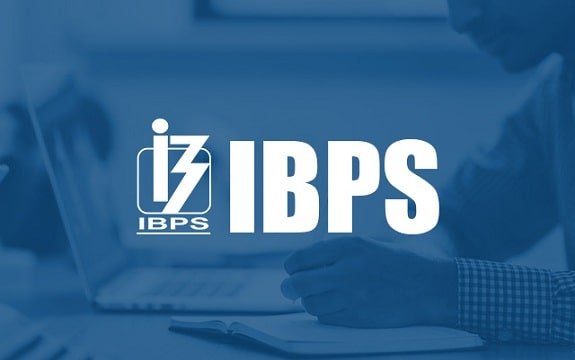 Eligibility for IBPS Exam 
Eligibility Criteria is very important for you to know before you apply for the IBPS exam. There will be age, nationality and educational qualification that you need to know. We have discussed the age later in the article. Here let us have a look at the education qualification requirements and the nationality.
Education Qualification: When it comes to educational qualification, you need to have at least a bachelor's degree from any recognized college or university to apply for the IBPS exam. It is just graduation that you need for IBPS Clerk, IBPS Probationary, IBPS Specialist Officers and IBPS RRB exams. You can complete your graduation in any discipline. For IBPS RRB, it may vary depending on the post for which you are going to apply.
Nationality: 
The candidate applying for it has to be an Indian citizen.
Citizens of Nepal can apply.
Citizens of Bhutan can apply.
The Tibetan Refugees who moves to Indian before 1st January 1962 for permanent settlement can apply.
Also, people from other countries like Sri Lanka, Pakistan, Burma, Kenya, Ethiopia, Vietnam, Zambia, Zaire, Malawi or Tanzania, who have moved to India for permanent settlement can also apply for all the exams conducted by IBPS.
IBPS Exam Syllabus 
The IBPS exam is computer-based, and it is a multiple-choice question based exam. The candidates will be tested on their general aptitude in this exam.
Prelims: The prelims exam is conducted for 100 questions and you will have questions from three different sections – English Language (30 questions), Reasoning Ability (35 questions) and Quantitative Aptitude (35 questions).
Mains: In the mains exam, you will have to answer 200 questions one Quantitative Aptitude, English Language, General Awareness Reasoning Ability, and Basic Computer Knowledge.
So, here is the syllabus for the exam:
Reasoning Ability:
Sitting Arrangements, Tabulation, Logical Reasoning, Syllogism, Input-Output, Coding-Decoding, Alphanumeric Series, Ranking / Direction / Alphabet Test, Data Sufficiency, Coded Inequalities, Non Verbal Reasoning.
Quantitative Aptitude:
Number Systems, Ratio & Proportion, Percentage & Averages, Profit & Loss, Mixtures & Alligations, Simple Interest & Compound Interest, Surds & Indices, Time & Distance, Mensuration – Cylinder, Cone, Sphere, Sequence & Series, Permutation Combination & Probability, Quadratic Equations, Data Interpretation.
English Language:
Reading Comprehension, Cloze Test, Error Spotting, Sentence Correction, Para Jumbles, Vocabulary, Multiple Meaning Words, Paragraph Completion and New Pattern Questions of various types.
Computers:
Number System, History of Computers, Hardware, Software, Database (Introduction), Communication (Basic Introduction), Networking (Lan, Wan), Internet (Concept, History, Working Environment, Application), Security Tools, Virus, Hacker, MS Windows & MS Office, Logic Gates.
Current Affairs:
Banks in NEWS, Economy based current affairs, Business NEWS, Agreements, New Appointments, Visits, Government Schemes, Awards and Honors, Summits, Committees, National and International, Obituaries, Reports and Indexes, Books and Authors, Defense, Sports.
Banking:
RBI, Function of RBI, Banking Abbreviations, Banking Regulation Act 1949, Policy Rates, Types of Accounts, Negotiable Instruments Act 1881, Banking Ombudsman Scheme 2006, Financial Inclusion, Priority Sector Lending, Money Market Instruments, Capital Market
Age Limit for IBPS Exams
Like we already discussed, IBPS conducts different exams for each kind of post like IBPS Clerk, IBPS Probationary officers, IBPS Specialist officers and IBPS RRB. So, the age limit for each post is going to be different. You will have complete and clear details about the age limit for each post in the notification. Here are the details of age limit for the different IBPS exams:
For IBPS Clerks, your age should be between 20 years to 28 years.
For IBPS Probationary Officers, your age should be between 20 years to 30 years.
For IBPS Specialist Officers, your age should be between 20 years to 30 years.
For IBPS RRB, your age should be between 18 years to 40 years, and that totally depends on the post for which you are applying.
Age Relaxation
People from reserved category will get relaxation of age when they are applying for the above four posts. For OBC, there is relaxation of three years, for ST/ SC, there is an age relaxation of five year, PWD has a relaxation of 10 years, and ex-servicemen get a relaxation of 5 years.
Fees for IBPS Exams 
Unlike the age factor, the fee does not depend on the post for which you are applying. All the IBPS exams, Clerk, Probationary Officers, Specialist Officers and IBPS RRB, you will have to pay the same fee. But it is going to vary based on the category to which you belong. For general category and OBC, the fee is Rs 850 and for the ST, SC and PWD categories, the fee is going to be Rs 175. You will have to make the payment online only when you are filling the application form.
The registration process of IBPS Exams
Here is the registration process for IBPS exams. Even when we have different types of IBPS exam, the process of registration is going to remain the same. You just need to make sure that you are clicking the right link for applying for the post you want to. So, here is how you are going to do it:
You should first visit the IBPS website and click on the examination link that you wish to apply for.
Once the application form is open, you will be asked to fill in a few details like your personal and educational details.
Once you are done with that, you should now attach all the documents that you are asked for.
You will also have to submit the scanned copy of your signature and photograph as well.
The size of the documents, photo and signature will be clearly specified in the notification. You will have to make sure that your scanned documents do not exceed this limit; otherwise, your document will not be uploaded on to the website.
Once you are done with this stage, you will be redirected to the payments page and you need to make the fee payment online itself.
After this step, you will receive an acknowledgement of successful submission of the application. You can download it and save for future help.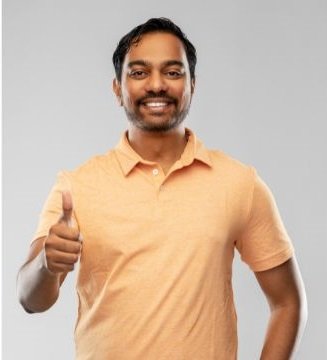 Rahul Kumar is a passionate educator, writer, and subject matter expert in the field of education and professional development. As an author on CoursesXpert, Rahul Kumar's articles cover a wide range of topics, from various courses, educational and career guidance.