The International Baccalaureate (IB) Diploma Program is a globally recognized educational curriculum for high school students aged 16 to 19. It is known for its academic rigor, holistic approach, and international perspective. One of the subjects offered within the IB Diploma Program is IB Economics.
IB Economics is a comprehensive study of economics, encompassing both microeconomic and macroeconomic concepts. It equips students with a deep understanding of economic theories and their real-world applications. This subject encourages critical thinking, informed decision-making, and an appreciation of global economic systems.
Assessment in IB Economics includes written examinations, essays, and internal assessments, emphasizing analytical thinking and problem-solving. Successful completion of IB Economics provides students with a strong foundation in economics and prepares them for higher education in economics, business, or related fields. It also equips them with valuable skills applicable to diverse professions and real-world challenges. Now, let's explore a list of recommended books to enhance your understanding of IB Economics.
Here is a list of 10 recommended books for IB Economics students:

This is a comprehensive textbook tailored specifically for IB Economics students. It covers both Standard Level (SL) and Higher Level (HL) topics, with clear explanations and examples.
2. Economics: Course Companion by Jocelyn Blink and Ian Dorton
This is another highly regarded IB Economics textbook. It provides a structured approach to the subject and includes case studies and activities to reinforce concepts.
3. Economics: A Complete Course by Dan Moynihan and Brian Titley
This book is designed to cover the IB Economics syllabus thoroughly. It includes in-depth explanations and examples, making it suitable for both SL and HL students.
4. Economics for the IB Diploma Revision Guide by Paul Hoang
This revision guide is an excellent resource for final exam preparation. It condenses key concepts and provides practice questions and exam tips.
5. Economics: Principles, Problems, and Policies by Campbell R. McConnell, Stanley L. Brue, and Sean Masaki Flynn
While not exclusively for the IB curriculum, this book offers a solid foundation in economics principles and is helpful for understanding fundamental concepts.
Model Essays – Microeconomics (2 Volumes)

These volumes are a valuable resource for students looking to improve their essay writing skills and deepen their understanding of microeconomics concepts.

Model Essays – Macroeconomics (2 Volumes)

These volumes provide a total of 40 model essays for macroeconomics topics, helping students grasp complex macroeconomic concepts and enhance their essay-writing abilities.

Model Essays – Global Economy (1 Volume)

This volume focuses on essays related to the global economy, offering insights into international economics and global economic issues.
(IB Economics Development Study Guide, IB Economics Paper 3 Workbook, IB Digital Resource Pack for Real World Exampls are also available)

7. Economics in One Lesson by Henry Hazlitt
This classic book provides a clear introduction to basic economic principles. It's a good read for anyone looking to gain a deeper understanding of economics.
8. Freakonomics: A Rogue Economist Explores the Hidden Side of Everything by Steven D. Levitt and Stephen J. Dubner
This book offers an engaging and unconventional look at economics, exploring intriguing real-world scenarios and their economic implications.
9. The Undercover Economist by Tim Harford
Tim Harford provides a fun and accessible introduction to economics, explaining how economic principles apply to everyday life.
10. Nudge: Improving Decisions About Health, Wealth, and Happiness by Richard H. Thaler and Cass R. Sunstein
This book delves into behavioral economics, showing how small changes, or "nudges," can influence decision-making. It's an interesting read for students interested in the intersection of psychology and economics.
Remember that while these books can be valuable resources, it's also essential to refer to your IB Economics course materials and syllabus to ensure you're covering the required topics and concepts for your exams. However, nothing beats having access to top IB Economics tuition programmes such as by The Economics Tutor run by author Kelvin Hong.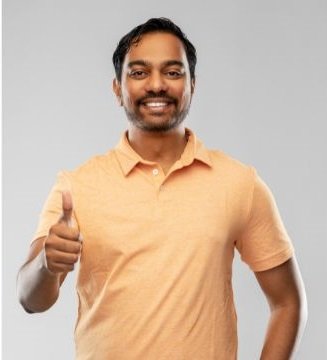 Rahul Kumar is a passionate educator, writer, and subject matter expert in the field of education and professional development. As an author on CoursesXpert, Rahul Kumar's articles cover a wide range of topics, from various courses, educational and career guidance.