Teacher with proper degrees is the first preference of most schools, and institutes. As India is developing and most coaching institutes prefer well-knowledge educators, it is becoming hard to get such jobs. As if you are a graduate in B.com or before-mentioned other subjects, being a teacher in such a field is easy. But, if you want to be in the child education department, having an NTT diploma degree will be beneficial.
Nursery teacher training also termed as NTT, is a diploma course of one year. The eligibility of this course is very low as any higher-secondary student can get this diploma. The goal of this course is to cater to nursery and pre-nursery education. If you enroll in this course, you will be learning about child education, communication methods, the right teaching methodology, and teaching nursery-level subjects.
Course Details of Nursery Teacher Training
| | | | |
| --- | --- | --- | --- |
| Course Name | Course Duration | Eligibility | Course Type |
| Nursery Teacher Training | 1 Year | After 12th Pass | Diploma |
Skills like how to deal with students, the right way of teaching, communication methods, and few other things are shown in this course. As this course has lower eligibility criteria, most people can go for this field. The competition is not high, and being a pre-eminent choice becomes easier as if you have the diploma in NTT.
As if you are wondering about what will be the syllabus, what's the career, scope, and fees of this course, then this is a guidepost to cover all the aspects. Below mentioned are all the essential details that you can look after and learn properly.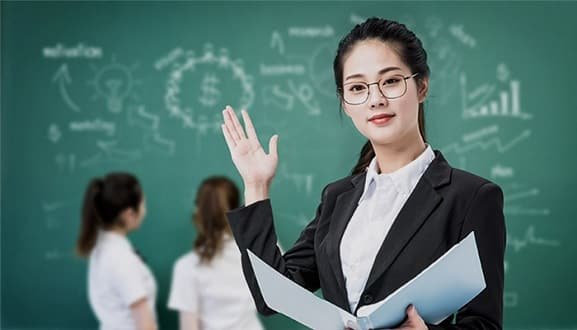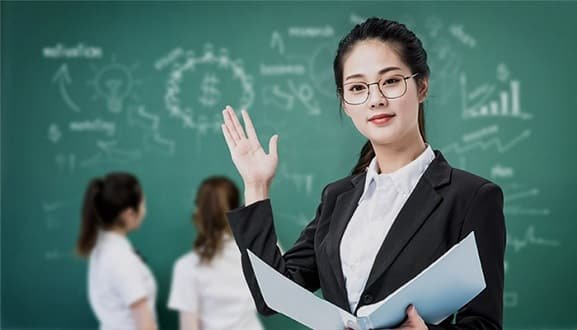 Eligibility for Nursery Teacher Training
Once you have finalized that you want to do an NTT course and get a diploma, you must ensure the minimum requirements. The well-known institutions which offer NTT require the below-mentioned studies for eligibility –
The candidate must have 50% aggregates or more in the 10+2. In case you complete the 10th standard, then there are other skills and very few institutes to enroll for this degree.
There is a 5% relaxation quota for SC/ST students, but they also need 10+2 with at least 45% aggregates.
Government-run institutions require higher-secondary studies, and there is an entrance exam to crack. These institutes focus on 10+2 grades and put a cut-off score.
The reservation quota for SC/ST students is in the entrance exam also, and they get limited but reserved seats. The number of seats reserved might vary from institute to institute.
There is an interview for all the selected candidates to finalize the eligible one. This interview is all about 10+2 studies and general knowledge.
Private institutes have lower eligibility criteria, and anyone can easily enroll in such institutes with a minimum of 50% aggregates.
The above-mentioned are specific minimum eligibility criteria, and it varies with institutions. As if you want to get selected, you should prepare general knowledge and command in communication. Confidence is the primary factor in passing the entrance examination.
Course Length and Fees
Nursery Teacher training is a diploma course for one year. There is one examination at the end of the year. However, private institutes use a semester system. Two semesters are conducted throughout the year and both of them check your specific qualities related to general-knowledge and the subjects you studied. There is no master course for nursery teacher training and this single course is enough to make you a prominent candidate.
The fees of this course vary with the institution. If you choose a government-run institute, the fees per annum are 5,000 to 15,000 INR. And, as you clear the entrance examination of a private institute, your fees will be between 10,000 to 40,000 INR per annum. The fees of this course are also based on aggregates. As if you got merit in 10+2 then there is relaxation in fees by institutes.
What Skills do You Harness with Nursery Teacher Training Course?
The goal of the Nursery Teacher Training course is to develop essential communication skills in candidates. As this profession is all about dealing with kids, patience is an important skill to learn. Apart from patience, other skills are –
Energy and enthusiasm – Introducing yourself to kids every morning with positive energy and enthusiasm are important to create a positive vibe. As this skill sound familiar, it is hard to acquire bookish knowledge. So, there will be a part of personality development to help to harness more energy.
Friendly attitude – As someone gets old, the method of talking to people changes. When the same attitude is brought in front of kids, they feel less familiar. In this course, you will learn about ways to put things in front of students. The friendly attitude helps in dealing with kids and teaching them in a better way.
Good communication skills – Lack of communication is the primary reason that NTT is getting compulsory for nursery teachers. You learn the right way to communicate, and it is also a part of personality development. Interaction is possible if you know the right style.
Passion and liking towards teaching – Being passionate about the profession helps in being energetic. Not liking the profession makes you dull and less-focused on the job. So, the skill "how to like your profession" and "how to get better" are two aspects taught in the diploma.
An eye for detail – Understanding the body posture with a single glance, and finding detail in small things is a great skill to obtain. You will get to know about an eye for detail.
Patience students in nursery standards are notorious, funny but tedious to deal with. As you start teaching, you will learn about the problems. In such hard situations, patience is the primary skill that plays an important role in staying calm.
Mastering these skills take time, but doing this diploma course will help candidates master these six important skills. You can get better with experience. There is no internship program in this course, but few private institutes opt for few days interns in school to boost pursuers' confidence.
Syllabus of Nursery Teacher Training Course
The syllabus is simple and all about harnessing communication skills. Apart from that, there are few important subjects to better your knowledge. The subjects are –
Child psychology
Teaching Methodology
Child care and health
History and philosophy of pre-primary education
Basics of pre-primary education
Nursery school organization, community, Child Health and Nutrition
Practical of Viva – Voce
Practical of Arts and crafts
These are eight subjects that you learn while pursuing Nursery Teacher Training or NTT. In this course, the subjects might vary based on the institute you select. There are language subjects added by few states to master better communication in particular regions.
What are the popular colleges for Nursery Teacher Training Course?
India is a developing country, and it is changing for the past couple of years. As teachers need an NTT degree before getting started in this profession. There are limited institutes in India, but some of the most prominent names are –
Bhartiya Shiksha Parishad is the situation in Lucknow, and it is one of the well-known names for NTT in Uttar Pradesh.
Bhavan's Nursery teachers training college is situated in Kochi, Kerala. It is a remarkable name and preferred by most candidates throughout the country.
Florence Academy of fashion design and language is a pronounced college in New Delhi. For modern learning and teaching styles, this institute has some of the best faculties.
All India institute of public and physical health sciences is a famous Self-Government Autonomous Institute. It is situated in Alipur, Delhi.
Delhi Institute of early childhood care and education is also a well-known institute for NTT and other courses. This institute is based in New Delhi.
Kastooribha Gandhi Nursery teachers training college is in Namakkal, Tamil Nadu.
Lal Bahadur Shastri Training Institute is one of the oldest NTT institutes in Ghaziabad, Uttar Pradesh.
Mahatma Gandhi College of Education, South Delhi Campus is situated in New Delhi.
Marthoma Nursery Teacher Training Institute, situated in Kerala, is a great choice in the south part of the country.
These are some famous institutes that are widely popular in India. All these institutes have harnessed their name for better placement and offering great packages to candidates. Degrees from these institutes are going to increase the chances of getting better placements.
Scope
The scope for candidates pursuing NTT fluctuates every year. Due to the Covid-19 pandemic, the scope-scale shifted, and the demand for a teacher is increasing. Candidates who have a great score and have an NTT degree can opt for e-teaching. You will be teaching online, and new candidates have better chances of getting great pay for this profession. The scope is getting better with time, so you can consider this course.
Final Thoughts
Experience is the primary factor considered by most schools and institutes before hiring new teachers. Most candidates with two years of experience and an NTT degree have better chances of getting the job. The expected salary for a teacher with this degree is between 1.5 lakh to 2 lakh at the start. The package varies for the kind of job, but 1.5 lakh is the minimum that you can expect from a reputed institution.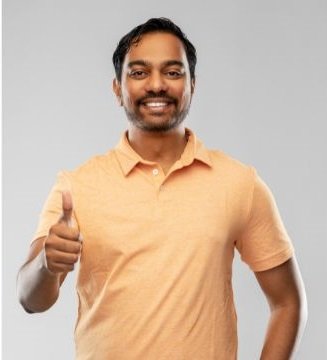 Rahul Kumar is a passionate educator, writer, and subject matter expert in the field of education and professional development. As an author on CoursesXpert, Rahul Kumar's articles cover a wide range of topics, from various courses, educational and career guidance.