For the students who have just done their schooling, graduation is a big question that can help them decide their future and financial stability. You must choose a better graduation course that not only offers you a better knowledge of the subject, but also assures you a better future. Though numerous engineering streams can offer you the ultimate future and financially stable life, we will talk about the underrated yet extremely potential engineering streams that can help you earn a lot of money and respect in society after you complete graduation.
Though automobile engineering looks like a great stream to enroll in, still the number of students enrolling for the course is low in comparison with the other engineering streams. IF you are also confused between mechanical engineering and automobile engineering, then this article will help you choose the best engineering stream between mechanical and automobile engineering. Be with us until the end of the article and you will get a clear mindset for choosing the engineering stream for yourself.
| Aspect | Mechanical Engineering | Automobile Engineering |
| --- | --- | --- |
| Scope and Specialization | Broad field covering various aspects of engineering | Specialized in the design, manufacturing, and operation of automobiles |
| Core Subjects | Thermodynamics, Fluid Mechanics, Material Science, etc. | Vehicle Dynamics, Automotive Electronics, Engine Design, etc. |
| Career Opportunities | Diverse – can work in various industries (automotive, aerospace, energy, etc.) | Primarily focused on the automotive industry, including manufacturers and suppliers |
| Job Roles | Mechanical Engineer, Design Engineer, Production Engineer, etc. | Automotive Engineer, Automotive Designer, Testing Engineer, etc. |
| Industries | Automotive, Aerospace, Energy, Manufacturing, etc. | Automotive Manufacturing, Automobile Design, Testing, etc. |
| Research Opportunities | Can lead to research in various engineering fields | Research opportunities more focused on automotive technologies |
| Skill Set | Versatile engineering skills, problem-solving, analytical skills | Specialized skills in automotive design, testing, and manufacturing |
| Work Environment | Can work in a variety of industries and sectors | Predominantly in the automotive industry or related fields |
| Salary Range | Generally broad range depending on specialization and industry | Competitive, with potential for higher salaries in the automotive sector |
| Education Level | Bachelor's, Master's, and Ph.D. programs available | Bachelor's and Master's programs commonly available |
| Institutions | Many universities and engineering colleges offer Mechanical Engineering | Some institutions offer specialized programs in Automobile Engineering |
| Licensing and Certification | Generally follows standard engineering licensing procedures | Specific certifications related to the automotive industry may be relevant |
Mechanical engineering Vs Automobile engineering: Colleges and Universities
The first thing that you should care for while choosing an engineering stream is the college or university in which you are getting admission. After clearing the engineering entrance exam, the next thing is to make a list of preferred colleges according to your convenience, fee, and reputation among the students.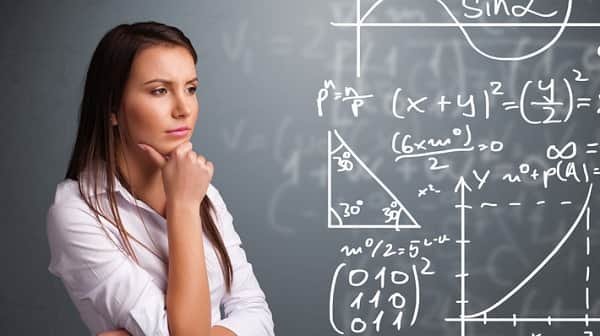 Next, if you are looking for automobile engineering, you may need to work harder to choose the right college as there are not many engineering colleges that take this as a mainstream engineering branch. That is the reason why the number of engineering colleges with automobile engineering is relatively lesser than the colleges that have mechanical engineering department for the students.
Apart from the fact that there are lesser colleges for automobile engineering, the main issue with the engineering stream is the lack of good faculties. This makes a huge difference if you are looking for a stream from a new or relatively smaller college in your city.
On the other hand, mechanical is one of the oldest engineering streams and you can completely rely on the study material and quality of education the engineering colleges provide to the students. So, you can expect better colleges and universities while opting for mechanical engineering. In other words, if you have better colleges in mind, you should opt for mechanical engineering instead of automobile engineering.
Mechanical engineering Vs Automobile engineering: Job opportunities
Automobile engineering may look prosperous to the students. Especially for those students who have an interest in automobiles and their associated technologies. However, there are only a few job openings for automobile engineers. The reason being lesser colleges and a lack of knowledgeable workers. Also, automobile engineers are kind of monotonous. You can't use them in other fields.
On the other hand, mechanical engineers get tons of opening every year. So, if you after better job opportunities and a reliable career after graduation, mechanical engineering can be a better choice than the automobile stream. The mechanical engineers can be used in the different fields of the firms and thus there is always better and more openings for mechanical engineers in reputed firms. However, automobile engineers also get a good salary in specific firms that deal in the automobile sectors.
Mechanical engineering Vs Automobile engineering: Future studies
Further studies in the stream and masters degree after completion of the bachelor's degree can be a great option for the students who are looking to earn more knowledge about their subject. In addition to the knowledge, further studies make the firms prefer you over other candidates when it comes to choosing a better employee for their company and promote to the next level. Talking about the available options for further studies, mechanical and automobile engineering both have masters degree for the students where they can study the detailed topics and more advanced topics that make you more proficient in the field and more valuable candidate for the company.
However, mechanical engineering has a better choice of subjects and specialization when it comes to post-graduation and further studies. As a student, you can easily choose the subject of specialization according to your preferences. On the other hand, automobile engineering offers limited subjects that are popular among the students. So, if you are after better options and willing to have higher education in your favorite subject, you should opt for mechanical engineering rather than trying hands on automobile engineering.
Mechanical engineering Vs Automobile engineering: Course material
Automobile engineering has an extensive treasure of research papers and study materials. However, when it comes to the subjects and topics that we read during our engineering, it is extremely limited. The study material available in the market is mostly from foreign writers that may not be relatable when it comes to the course of engineering students.
On the other hand, mechanical engineering is a core branch and you can easily find Indian as well as foreign writers. And several universities publish their study material according to their course structure. So, if you opt for mechanical engineering, you won't have to worry about getting the legit study material to gain knowledge and score well in your university exams.
In all, if you were looking for the stream where the study material is readily available and you can work smarter to score well in the exam, mechanical engineering will be the best stream to opt for.
Mechanical Engineering Vs Automobile engineering: Salary and future aspects
For the students, the most important thing after the completion of their engineering is the job opportunity and salary. Though both the engineering streams offer great amazing salary expectations, it clearly depends on the firm you are working in after graduation and what your skills are. However, if we talk purely based on degree and stream you have done your graduation, mechanical engineers get a better salary on the same company as the automobile engineers. The reason behind the salary difference is the knowledge of the different subjects and better skills that can be used for the different fields in the industry. Mechanical engineers can easily be used in a variety of positions and they can provide better results.
So, if you are looking for a better engineering stream that can help you get a better job and better financial stability, mechanical engineering will be the best option to go with.
Mechanical engineering Vs Automobile engineering: Better choice for students
Choosing an engineering stream is a decision that must be taken with utmost care. The right decision can help you choose a better stream that helps you get the best career opportunity. When it comes to a better engineering stream, numerous aspects play an important role. Some of these aspects are job opportunity, course complexity, and better guidance from the experts. And if compare mechanical engineering and automobile engineering, we will suggest you go with mechanical engineering. You may also go with automobile engineering, but we will suggest you opt for the stream only if you get a reputed college and university. Opting for automobile engineering in a lesser-known college or university won't help you in any way, as you may not get the better course material and knowledgeable faculties for the subjects that influence the field.
On the other hand, mechanical engineering is a perfect engineering stream and regardless of the college you get admission in, you can be assured of getting better study material in the market even if you don't have better faculties. So, you can try your hands on the self-study material available for the mechanical engineering stream. The same can't be assured about automobile engineering.
Mechanical engineering Vs Automobile engineering: The Verdict
To conclude, mechanical engineering is a relatively better choice for students when it comes to better course simplicity and job opportunity. Additionally, if you are looking for higher studies, mechanical engineering offers better options. Whether you are after studies job placement or gaining knowledge about the field, mechanical engineering offers better value than automobile engineering.
So, if you have scored well in your engineering entrance exam and have the opportunity to enter a reputed college in your city, we will suggest you opt for mechanical engineering so that you can easily be assured of getting a better future. Additionally, if your shortlisted college has better faculties for automobile engineering and you have a special respect for the automobile industry, you should go with the automobile stream, but be sure to check the opportunity and faculties before entering the stream.
The choice is completely yours, but if you are after a recommendation, we will suggest you opt for mechanical engineering from a good college and university. By doing this, you can easily fulfill your dream of working in a reputed firm with a better position and salary expectation. Mechanical engineering is provided by almost every engineering college and you can easily get the best course guidance through the internet and well0known tutors of the mechanical subjects.
Related Topics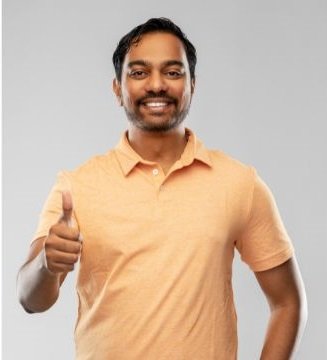 Rahul Kumar is a passionate educator, writer, and subject matter expert in the field of education and professional development. As an author on CoursesXpert, Rahul Kumar's articles cover a wide range of topics, from various courses, educational and career guidance.