Out of all the courses that one can pick after graduation, we have seen the discussions on MBA and M. Tech coming a lot. Before we say anything other than the details on both the courses, we have to say that B. Tech graduates can choose one from both the MBA and M. Tech course. So, for them, both the paths are open. However, for other undergraduates, only the direction of an MBA seems to be accessible always. As we worked on the details on both MBA and M. Tech, we decided to bring what we collected.
Therefore, we have answered the questions that many people have after being done with their undergraduate degree. These courses' choices will come up only after your under graduation, so this is not something that one thinks when they are in school. However, we believe that everyone must have an idea to work on their goals beforehand. Today we have done our work on the facets of both MBA and M. Tech. let us discuss what we have for you below –
Difference Between MBA Vs. M.Tech
| Aspect | MBA | M.Tech |
| --- | --- | --- |
| Focus | Business and Management | Engineering and Technology |
| Duration | Typically 2 years | Typically 2 years |
| Admission Requirements | Bachelor's degree in any discipline | Bachelor's degree in relevant engineering |
| Specializations | Various, including finance, marketing, operations, etc. | Specializations in specific engineering fields such as civil, electrical, computer science, etc. |
| Career Opportunities | Management roles in various industries, entrepreneurship, consulting | Research and development, technical roles, engineering management |
| Skill Emphasis | Leadership, communication, strategic thinking, decision-making | Technical skills, problem-solving, innovation, project management |
| Job Roles | Manager, consultant, entrepreneur, business analyst | Engineer, researcher, project manager, technical specialist |
| Industry Fit | Across various industries such as finance, healthcare, technology, etc. | Primarily in engineering and technology sectors |
| Salary Range | Varied, depending on industry and specialization | Varied, depending on engineering field and expertise |
| Networking | Emphasis on building a professional network within the business community | Opportunities to network with professionals in the engineering and technology sector |
| Global Opportunities | Can lead to global career opportunities in various industries | Opportunities to work on international projects, but may be more industry-specific |
| Common Entrance Exams | GMAT, GRE, CAT, MAT, XAT, etc. | GATE (Graduate Aptitude Test in Engineering), GRE (for some universities), specific engineering entrance exams |
Why must one go for an MBA?
Many factors will help decide where you will end up in your life and what you will become. Many people have their goals set right from their school days, while others choose to go with the flow. The latter are the people who choose to decide a particular field for their career once they are done with their undergraduate college degree. However, things will not always go according to your plan, and sometimes a change in the career line is a must. Therefore, the former type of people is also prone to make decisions when their plans do not work out.
For people that fit in both of the categories, as we tried to mention above, an MBA is the safest option to pursue and yet offers a stable career. For people who have an outgoing personality and excellent communication skills, an MBA will help a lot. We also like how your background does not matter when you go for an MBA. Therefore, whether you have a commerce, arts, or science background, you will have the chance of landing into the right MBA college, which will also offer a high package after your placement.
An MBA will give you wings and help you stabilize your career path in the best ways. However, we suggest you go for top B-schools only and stick to aiming high rather than settling for less.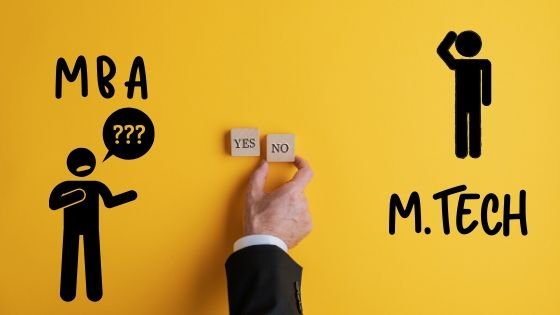 Advantages of doing an MBA
People who choose MBA get the best taste of corporate life. This is an excellent factor because your chances of promotion will entirely depend on how you perform. When compared to other careers, people often notice a higher success rate when they work after their MBAs. This is because the degree itself will determine that you are eligible enough to be promoted to a higher place and designation in the organization. If you keep working well, you are highly likely to end up at a place where you have always wanted to be in the organization you work for.
Your experience after the MBA in an organization will help you earn a lot. We have seen candidates gaining a couple of years of experience from an organization and finding a place in a better one. With their expertise, they are offered higher salaries. Once you are done gaining experience, you can find the right place in the top organizations. You will get to manage and work with like minded people who will help you in honing your skills in the most effective ways. With that, one also has the chance to work well in a team and develop such kinds of skillsets in oneself.
An MBA can be a blessing for people who do not feel like pursuing what they chose. Many people who choose their careers after their 12th standard goes for courses that lead them towards their goals in their under graduation itself. However, as they begin learning the things, they start realizing that they are not interested in the field they picked and would want to switch their chosen paths. This often happens with engineering and Arts students. If you work hard, you will get to the country's best colleges and build the right career easily.
People who pursue an MBA are likely to work well in their start-ups and businesses. The whole curriculum of MBA is structured in such a way that it will help you build your insights about businesses and markets. This way, you will be quickly able to study the market without any help and come up with new business ideas that you would wish to start. In that sense, an MBA will help you in building something of your own. Many MBA colleges help their students with their entrepreneurial ventures. With the expert advice from your institution, you will be more confident about what you begin with.
Who should do an MBA and who shouldn't?
People who should do an MBA must be candidates who have the right kind of communication skills and meet with people. They should be highly accepting people who should work hard, finish their deadlines, and come up with solutions to existing problems. They should develop skills for excellent decision making to help their organization flourish. More than anything, an MBA should be vocal about the difficulties and be positive and capable of working in a team.
People who should not do an MBA are generally the ones who find it hard to communicate their thoughts. High mathematics skills are not needed, but you will have to go through some entrance tests to get a seat in the right MBA college. If you are not able to prepare for those tests, you will score a lesser percentile. Other than that, we would not suggest an MBA if you are not interested in the field. You should not just choose an MBA for the money. You should also focus on whether or not you will be interested in the course.
Why must one go for an M. Tech?
An M. Tech, also commonly known as Masters in Technology, is pursued by people who are done with the B. Tech. An M. Tech offers you a course with a more advanced approach towards your specialization. In a way, you get to become a specialist when you choose to go for an M. Tech after your B. Tech. While many colleges offer an M. Tech course, you should stick to preparing for the M. Tech entrance exams and aim for the best colleges. With that, we also want to tell you that it is vital to go to a good M. Tech college because your placement will depend on it.
An M. Tech is a good degree to choose from because it helps you score better placements and an even better package. The infrastructure of engineering colleges in the country is highly improved. Therefore, you will likely get a placement as you come to finish your B. Tech degree. However, a general idea goes that one is able to get better placements by going for an M. Tech. The placements in B. Tech are also known to be for tiresome jobs that make you work overtime. This is why many people, after working a couple of years as engineers, happily go for an M. Tech. so why not prepare for an M. Tech beforehand?
An M. Tech will help you hone the knowledge in your specialized field, and your hard work in M. Tech will help you in landing at the right organization that values you.
Advantages of doing an M. Tech
With an M. Tech degree, you will surely be more qualified than the other candidates applying for the job that you aim for. Educational background also plays a vital role when you are about to give your interviews. Your resumes will shine brighter than other candidates, and this will help you glide through the entire interview process quite easily. Other than that, interviewers might also ask you about how an M. Tech helped you, and since you will know it all, you will be able to answer all such questions. You will also get to answer the technical questions in the interviews quite quickly.
When one pursues an M. Tech, he/she gets exposed to the applications of engineering to the best levels. And let us not forget how engineering is all about applications. In M. Tech, even the most advanced topics and methods will make more sense to you, and you will be able to get a better grasp of everything. As your role as an engineer to an organization, this thing will help you work better by spending lesser time figuring out the solutions to simple problems. Other than that, you will also get to focus a lot on solutions to the issues that no one else can find.
As mentioned earlier, an M. Tech is going to help you achieve better placements. You will not be stuck up working tirelessly for more than 12 hours a day if you take your M. Tech seriously. What you will surely have to do is make up for the time during your days and understand the application of everything. This way, when you are needed to apply your knowledge, you will get to do it in no time. The jobs that one gets after M. tech are saved for candidates with specialized degrees. And let us tell, an M. Tech for the position of an engineer is undoubtedly a specialized degree.
You will get to choose the field that you always wanted to work for. Like other people, you won't have to change your career because you lack knowledge. In M. Tech, since you will get to learn everything, you will always stand a good chance of becoming a good problem solver. Other than that, the specialization that you chose in your B. Tech will be something that you will be able to continue as you move forward. While most people will switch their careers, you will busy building the career that you had planned and dreamt a lot about. This will indeed bring you a lot of perks in the longer run.
Who should do an M. Tech and who shouldn't?
We suggest you do an M. Tech if you are always interested in the field that you chose in your B. Tech. Other than that, if you believe that the placement that you got in your B. Tech is not something that you deserve, and M. Tech will help you score better placements. Therefore, you should do an M. Tech only and only if you wish to specialize in your field and then get better placements out of it. Many people choose M. Tech because they think it will bring them good placements; however, one should pick M. Tech only if they are in love with the engineering field they opted for.
As one must know, an M. Tech is something that only B. Tech graduates can pick. Therefore, all those with commerce, biology, and arts degree will not stand a chance here. We would suggest B. Tech graduates not go for an M. Tech if they are happy with their placements in their B. Tech college itself. However, if you wish to learn more, you can go for M. Tech in your respective field. One should also not choose M. Tech if they are indeed not interested in studying more and more about their specialization. Keep this in mind when you are about to make such decisions.
Conclusion:
We have tried a lot to bring you everything that we knew about an MBA and an M. Tech course. We have also spoken and discussed everything with many experts to bring you a more structured work. As you keep reading about the vivid details on each course, you will have a sheer and deep understanding of what will help you better. While B. Tech graduates can pick from both MBA and M. Tech, the choice will not be in front of non-B. Tech graduates. Even then, if you are willing to work on what you have in front of you, you will be bound to succeed and aim high always.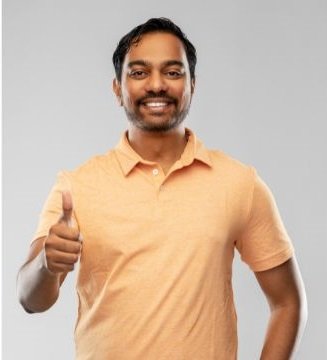 Rahul Kumar is a passionate educator, writer, and subject matter expert in the field of education and professional development. As an author on CoursesXpert, Rahul Kumar's articles cover a wide range of topics, from various courses, educational and career guidance.