In today's digital world, the internet is integral to our lives, and we use it for almost everything, from shopping to entertainment. Similarly, technology has also become an essential part of our lives, and the demand for Master of Technology (MTech) courses has increased significantly.
With the advancement of the internet and the availability of online courses, it has become easier for students to pursue their MTech degree without attending regular or physical classes. However, it is constantly debated whether an online MTech course is equivalent to an offline one. This article evaluates the advantages and disadvantages of an online MTech course and analyzes whether it is suitable for all students.
What is an MTech Degree?
An MTech, or Master of Technology, is an advanced degree program in a specific engineering or technology field. It usually involves two years of full-time study, although part-time and online courses are available. MTech students focus on advanced topics within their chosen field and typically engage in research projects as part of their studies. Common areas of study for MTech programs include computer, electrical, mechanical, and civil engineering.
MTech program graduates usually pursue careers in Research and Development, consulting, or teaching. In some cases, MTech graduates may pursue advanced research or doctoral degrees in the same field. Many universities worldwide offer MTech programs with varying admission requirements depending on the program.
Advantages of an Online MTech Course
An online MTech course offers several advantages to students looking to pursue higher education. Compared to a traditional on-campus program, online MTech courses allow students to pursue their studies on schedule. Here are some of the critical advantages of an online MTech course:
1. Flexibility
An online MTech course allows students to study at their pace and schedule. This will enable students to work around their current job and other commitments, making it easier to complete their degree.
2. Cost-Effective
Online MTech courses are generally more cost-effective than traditional on-campus programs. Students can save money on transportation, accommodation, and other expenses related to attending a physical institution.
3. Accessibility
Online MTech courses are accessible from anywhere worldwide, meaning students can pursue their studies from their homes or offices.
4. Quality
Online MTech courses provide students with access to the same quality of education as an on-campus program. The courses are designed and taught by experienced professionals, and the materials are usually advanced and latest.
5. Technical Support
Online MTech courses offer students access to technical support and assistance when needed, which can help students with any technical issues that arise during their course.
An online MTech course offers students the flexibility, cost-effectiveness, accessibility, quality, and technical support needed to help them succeed. With the provision to study from anywhere worldwide, online MTech courses have become an attractive option for many students.
If you're interested in landing a job with tremendous scope in the future, a Machine Learning Master's course is highly recommended. ML is the future technology as it has already pushed businesses to hire AI and ML experts on a large scale.
Disadvantages of an Online MTech Course
The disadvantages of an online MTech course are as follows:
1. Limited Interaction
One of the most significant disadvantages of an online MTech course is the unavailability of direct interaction with professors and peers. Since the course is taken online, the student cannot attend physical classes, ask questions, or participate in discussions with other students. It can lead to a feeling of isolation and lack of support.
2. Technical Challenges
Another disadvantage of an online MTech course is the potential for technical difficulties. There is always the risk of a poor internet connection or other technological problems that can interfere with the learning process.
3. Quality of Education
It can be challenging for professors to offer individual attention to students and answer questions in an online course. Additionally, attending in-person lectures and seminars is necessary for students to experience important insights and discussions.
4. Time Management Difficulties
Another disadvantage of an online MTech course is the potential for difficulty in time management. Since there are no physical classes, students may need help to stay on top of the course material and assignments.
5. Difficulty in Assessing Students
Finally, it can be difficult for professors to assess students' understanding of the material in an online course. With the ability to observe students in person, evaluating their knowledge and providing effective feedback can be manageable.
An online MTech course is an excellent way to obtain a degree conveniently and flexibly, but it has some drawbacks. When considering an online course, weighing in on these disadvantages is necessary.
Is an Online MTech Course Equivalent to an Offline One?
The answer to this question relies on the student's needs and preferences. On the one hand, some students believe that an online MTech course can offer a different academic rigor than an offline one, as it does not involve direct interaction with faculty and other students. On the other hand, advocates of online MTech courses argue that the quality of education does not necessarily depend on the mode of delivery.
In India, several universities offer online and offline MTech programs. Most of these universities are approved by the All India Council for Technical Education (AICTE) and follow the same guidelines for both modes of study. In addition, the universities ensure that their online courses are the same quality as their offline courses. Thus, an online MTech course from a reputed university in India is considered equivalent to an offline one.
Overall, an online MTech course from a reputed MTech university in India is equivalent to an offline one. It doesn't compromise the quality of education as long as the university is approved by the AICTE and follows the same online and offline course guidelines.
Conclusion
An online MTech course can be an excellent option for those who seek the flexibility and affordability of an online course. Nevertheless, it is essential to note that online courses may offer a different level of face-to-face interaction and practical experience than a regular course. Therefore, it is vital to consider each option's pros and cons before selecting a course. It is important to consider one's individual learning needs, preferences, and goals before deciding. Researching and comparing the two options is essential to select the best course of study.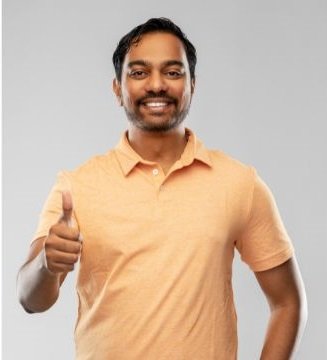 Rahul Kumar is a passionate educator, writer, and subject matter expert in the field of education and professional development. As an author on CoursesXpert, Rahul Kumar's articles cover a wide range of topics, from various courses, educational and career guidance.