Film making and cinematography courses in India are gaining interest. With a better perspective, a good salary and a reputation in public are all you can get after successfully completing the film making or a cinematography course. And though there are numerous specializations in film making course, you can easily choose the one that suits your interest. The perfectly laid out course structure for every specialization, demand in the industry and many other positive things make the course an ideal choice to go with if you have completed your schooling and struggling to choose the right course for yourself, we will suggest you to have a look at the available film making and cinematography courses in your area.
IN the article, we will be talking about the cinematography course and specialization in detail so that you can choose whether this is the right career for you or not. Be with us until the end and know why you should consider enrolling for a cinematography course.
What is Cinematography Course?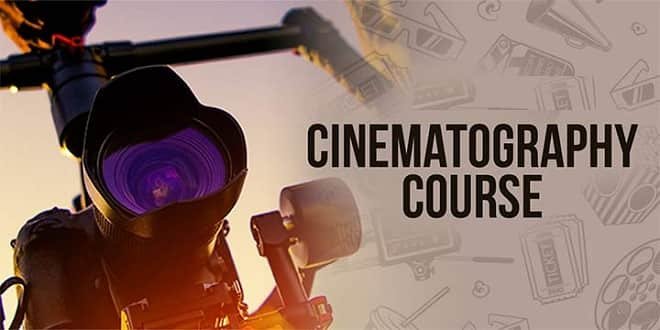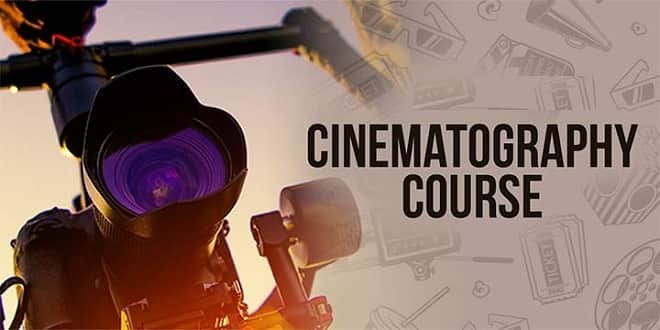 Though Cinematography is a vast subject to learn. You can consider this as a subsection of Film making field where you can learn about camera handling and how to get the best effect from them. With the immense interest in Cameras and other gadgets, the students are getting more involved in the courses like Cinematography and if you also have some interest in this field and want to make a career in this field, you should consider choosing the course for yourself.
Like the other career-oriented courses in India, cinematography can be chosen at different levels and for gaining vast knowledge about the field.
You can opt for a degree course in film making with a specialization in cinematography, or opt for the certificate and diploma courses too. The choice is completely yours and we will suggest you plan wisely to make a bright future in the field.
Students can opt for both Diploma and degree courses after completing their school. And in case you are looking for post-graduation, the PG Diploma in Cinematography or the M.Sc in Cinematography would be an ideal choice for you.
Cinematography Course Eligibility in India
Like the many other graduate and post-graduate courses in India, Cinematography also can be done in various stages of education. You can opt for them after completing school, or look for them after you have done your graduation. In this section, we are going to talk about the different categories of Cinematography courses and their eligibility criteria. Have a look at them and then choose the right course according to your qualifications.
For the under-graduate courses and diploma, you must complete your 12th. If you are considering the degree course, you may be required some entrance tests as per the state admission council and the college you are planning to take admission in. So, be sure to look for them if applicable.
On the other hand, the certificate course does not have any such prerequisites. You can easily opt for the course after completing the 12th.
For the post-graduation courses, you must have a graduate degree in the respective field. Also, if you are looking for a post-graduate diploma in Cinematography, you should complete your diploma first.
Cinematography Course Syllabus
As the Cinematography courses are wide-spread according to the level of education, the course structure can heavily vary according to the course you have enrolled in. However, there are a few common subjects that you will learn through to course span.
Some of these subjects that you can learn in your Cinematography course are
Film Dimensions and packaging
Processing and Printing
Motion Picture cameras
Shooting formats
Types of film Cameras
Along with these, there are numerous other subjects that you will learn through your course span. TO get a detailed syllabus about the course, we will suggest you to consult the college administration or previous students who have enrolled in the course. By this, you won't only get a better overview of the course, but it will also provide you a better knowledge of the books and study material you should prefer to learn the objectives.
Cinematography Course: Availability
Now once you are aware of the course overview and subjects you are going to probably learn about, let's talk about the available course options. Like said earlier, there are numerous categories of Cinematography courses in India that you can opt for. Here, we are going to talk about the options that you can opt for at different stages of education according to the duration of the courses.
Cinematography Course that you can opt for after completing 12th
Sc In Filmmaking
Diploma in Cinematography
Post-graduate Cinematography Courses
Sc in Filmmaking
Post-­Graduate Diploma in Cinematography
Certificate Course for Cinematography
These were the different categories of courses you can opt for while looking for an ideal Cinematography course. Regardless of the course you choose, you can get an assurance of getting a good job and career option in the respective field. So, don't think twice and get enrolled in the right course as per your qualifications.
Cinematography Course: Colleges
As the Cinematography courses are gaining the immense interest of the students, there are numerous reputed private institutes along with some government ones now have the proper course and facilities to provide the students to gain tremendous knowledge about the field. So, you can easily opt for the private colleges in your city, or opt for the more reputed ones like the Asian Academy of Film and Television- Noida, MV Media Institute-Lucknow, and CRAFT Film School-New Delhi.
The choice is yours, but we will suggest you to have a look at the fee structure and facilities provided by the institute before enrolling.
Also, make sure to choose a college with better placement records, along with the internships. Many media houses look for students who have some real-life experience to work with cameras under expert supervision. If you can earn some internship while you are in college, it is going to help you get better opportunities.
Cinematography Course: Fees structure
Fee structure, like the course structure varies a lot as per the university and college. Also, the government colleges have relatively less fee than the private colleges in tier 1 cities. So, be sure to choose the college carefully if you have a limited budget for the fee.
In general, the graduation fee for the Cinematography courses can cost you around 40,000-80,000 per semester.  While the diploma and certificate courses have a lesser fee and can cost you around 30,000-50,000.
This is just a rough estimate and depending on the city you are in and what education level you have, you can get the exact estimate of the fee. So, be sure to consult the college administration for the detailed fee overview for the course.
Cinematography Course: Future Scope
Cinematography, like any other film making specialization, has a great scope in India. And if you are after a good college and reputed university, you can also head abroad for better career perspectives. In other words, after completing your cinematography course, you can easily get a reputed job in a reputed media house or film industry.
After your course completion, you will be eligible for the following job profiles
Director of Photography
Cinematographer
Cameraman
Videographer
SO, if you are after a great career and a course that can help you earn recognition, you should try hands on Cinematography courses for you. And as there isa great number of options available in India, you can easily opt for the best one for yourself.
Cinematography Course: Ideal characteristics
Like the other film making courses, Cinematography students also should have some additional characteristics that the company looks for while hiring them. TO enhance your chances of being hired by a reputed company, you should possess some internship, knowledge of handling the camera, and similar perks that can help you achieve better results. Many colleges provide internship programs that you can opt for while you are in college. So, choose them accordingly and enhance your chances of being picked up by a reputed media house and earn a great beginning salary.
Cinematography Course: Should you go with the course?
After knowing the job opportunities, career options, and other pros and cons of the course, you can now judge whether you should opt for a Cinematography course or not. For us, this is a great career option for those students who love new gadgets and have a soft corner for the camera and their respective technologies. The right guidance from the experts and internships with the professionals will help you gain immense knowledge of Cinematography.
Conclusion
In all, if you have just completed your 12thand are looking to make a promising career in filmmaking, Cinematography can be an ideal course option for you. With the brilliant scope and practical knowledge to earn about the industry, this is a great course for the students who love cameras and technology. So, start searching for the perfect college in your area and get enrolled to be assured of a secured future.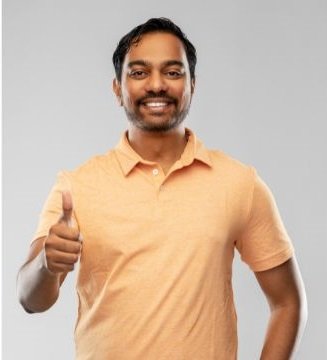 Rahul Kumar is a passionate educator, writer, and subject matter expert in the field of education and professional development. As an author on CoursesXpert, Rahul Kumar's articles cover a wide range of topics, from various courses, educational and career guidance.