CFA and CPA are two sought career path for those students who are interesting to establish a career in the finance and accountancy field. These certification courses have become popular among students who might have been interested in working as a professional. Oftentimes, candidates would confused and think that both are same in the term of future growth and job prospects. Let's us clear, there are major differences in both of them that you should know before pursuing. The CPA professional course is related to auditing and accounting, on the other hand, the CFA highlights understanding of investment, banking and portfolio management. You will have to read the entire article to know many more differences so that you can get a clear view.
CFA Vs CPA – What is the CFA and CPA?
What is the CFA Course?
The CFA is one of the most desirable designations for investment professionals who aspire to become financial analyst, research analyst etc. The CFA full form is Chartered Financial Analyst; a complete professional course that is offered by the CFA institute and have worldwide importance. The CFA is designed for those who want to attain a professional credential in financial Management and Investment. During the course period, candidates are introduced with a strong groundwork of advanced investment analysis knowledge along with real-world portfolio management skills. On doing CFA, candidates are being able to work as a professional in the investment analysis field.
What is the CPA Course?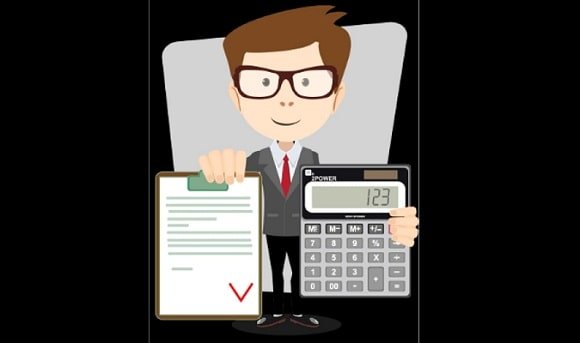 The CPA stands for Certified Public Accountant. It is one of the desirable certification courses under the commerce field offered by the American Institute of Certified Public Accountants (AICPA), which is the largest accountancy body. The CPA requires a higher level of knowledge and experience in the respective field. The CPA is the toughest certification course that majorly focuses on the different aspects of accounts. Candidates will be trained for both national and international companies that hired an accountant for their organizations. After obtaining a professional designation, a CPA can easily find the best place to work anywhere in the world.
CFA Vs CPA – Organised body
CFA Organised body:
The CFA course is offered by the CFA Institute. It has international recognition and accepted globally.
CPA Regulating Body:
The American Institute of Certified Public Accountants has the right to conduct exam for aspirants who appear for CPA. This institute also has international authorization and not restrained by any country.
CFA Vs CPA – Eligibility Criteria
Both courses have different eligibility criteria. Let's have a look:
CFA Eligibility Criteria:
To sit for the CFA exam, candidates must complete their Bachelor or equivalent programme with any stream from any recognized university.
Final year students can also appear for the CFA exam but at the time of CFA level 2 exams, candidate must complete their bachelor programme.
Apart from educational qualification, candidates must have attained a minimum work experience of 4000 hours before registering for the level 1 exam.
Aspirants who have their business or doing an internship as a professional will also be counted as a work experience.
Candidates must have skill-sets like Business Communication skills, Professional skills, Analytical skills and many others.
Aspirants must have an international passport.
Candidates must be proficient in English speaking.
CPA Eligibility Criteria:
Candidates must have completed their graduation or equivalent programme from a recognized university.
Apart from educational qualification, candidates need to earn the CPA licence to work as a professional and that is possible when they completed their 150 hours of the CPA course semester.
Candidates are required to gain 1 or 2 years of experience under a qualified CPA before getting a licence. The experience requirements may vary from state to state. But 1-year experience is mandatory by all states.
The above mentioned all eligibility criteria at not applicable for US citizens. It can differ from them.
CFA Vs CPA – Duration for Completion
Duration for CFA
The CFA all three-level requires a minimum of 2-years duration for completion.The course also requires 4-year of relevant experience.
Duration for CPA
As compared to CFA, the CPA takes less than a year duration for completing.Some students can complete all four parts of CPA within six months.
CFA Vs CPA – Exam Format and Content
CFA Exam Format and Content
There are three levels in CFA: Level I, Level II and Level III. Level I is conducted in 2-sessions, 2 hours 15 minutes for each. Level I of CFA consists of 180 Multiple Choice Questions (MCQs). Each session is divided into 90 questions. After passing level I, candidates will appear for CFA level II. It is also conducted in two sessions. There are a total of 88 MCQs asked in the Level exam in the morning and the evening session. The duration for this level is 4.5 hours. CFA Level III is the final stage to become a CFA charter holder. Level III is a combination of essay type and item set questions. The exam is conducted in two sessions, morning and evening and the duration of this exam is 4.5 hours.
Medium of Exam – English
Frequency of Exam – Twice a year (level I in February, May, July, August or November).
(Level II and Level III – May, August or November)
Exam Content:
The CFA cover major topics including:
Ethical and Professional Standards
Quantitative Methods
Economics
Financial Reporting and Analysis
Corporate Finance
Equity Investments
Fixed Income
Derivatives
Alternative Investments
Portfolio Management and Wealth Planning
CPA Exam Format and Content
The CPA exam is flexible as compared to CFA. You can just appear for the single level with just 4 –papers. The CPA exam is divided into four section including Auditing and Attestation ( AUD), Business Environment and Concepts (BEC), Financial Accounting and Reporting (FAR) and Regulation (REG). Each section of the CPA has a limit of 4 hours. The question is asked in CPA is completely MCQs (Multiple Choice Questions) types. Each section also contains Task-Based Simulations and written communications tasks (excluding AUD, FAR and REG for communication task).
Medium of Exam – English
Frequency of Exam –Each section takes a one-time testing window. It is conducted four times per year. There is no restriction in attempting the CPA exam.
CPA Exam Format
The CPA format covers various topics like:
Ethics, Professional Responsibility and General principles
Forming Conclusions and Reporting
Economics
Financial Management
IT
Select Financial Statement Accounts
State and Local Governments
Business Law
Federal Taxation of Individuals
Federal Taxation of Entities etc.
CFA Vs CPA – Difficulty Level
CFA and CPA both are higher professional courses. When the questions arise which one is harder? It might be harder to tell about it. According to the 2020 CPA exam, the average pass rate for each is reached from 49.98% to 65.56%. On the other hand, the CFA current passing data shows that the pass rates reaching from 49% (For level I) to 56% (For Level III). These data clearly show that the difficulty level of CFA and CPA is almost equal.
According to the last 10 years data, the CFA exam has been quite difficult as compared to CPA. Moreover, the passing rate depends on the candidate's dedication and knowledge. Some students can easily pass these exams at their attempt while others not. Both courses require high-level knowledge and concentration. Candidates are advised to go through to weightage of difficulty level and several questions before appearing for any exam.
CFA Vs CPA – Application Fees
CFA Exam Cost
The CFA exam includes three types of fees namely:
Enrolment Fee – The enrolment fee is around USD 450
Registration Fee – Approx USD 700 or USD 1000
Rescheduling Fee – Approx USD 25.
Overall, the minimum fee for the CFA exam for all candidates is USD 2550.
CPA Exam Cost
A CPA Exam cost includes four different charges namely:
Auditing and Attestation – $356.55
Business Environment and Concepts – $356.55
Financial Accounting and Reporting – $ 356.55
Regulation – $356.55
CFA Vs CPA – Career Options and Job Roles
Career Options and Job Roles for CFA certification Holder
CFA is a professional certification course that offers better job perspectives and outcomes. After successful completion of the CFA certification course, they can get work at different work position like Chartered Financial Analyst, Business Consultant, Market Research Analyst, Investment Manager, Private Bankers, Risk Manager, CFO etc. Several private and public companies hired CFA such as Hindustan Unilever Ltd, ICICI Bank, Axis Bank, Crisil etc.
Career Options and Job Roles for CPA certification Holder
After completing the CPA programme, a CPA can seek jobs in assurance services, consulting services, international accounting companies, financial planning sectors, Taxations services and work at the CPA position.
Final Verdict:
Being on the verge of higher secondary and choosing a profession among the given fields seems difficult. The common issue regarding the difference between CFA and CPA is inevitable. Both professionals are reputed ones and offer a great post to the candidate. After learning about all the necessary things regarding CFA and CPA, you can ensure that both professions are excellent, but each one has its own set of pros and cons. You can compare both of them based on your qualification, perspective, and other side aspects to shortlist the best one for your specific needs.