To become a financial expert it is very essential to know what things we need to cater to be one of the famous financial experts like Vishal Dhawan, Renu Maheswari, etc. These are experts who are giving advisors and professional ideas and transformation to the financial field.
So, to become one of them a student needs to gather various tactics, format, and ideology that helps in delivering a bit of expert advice. This can be possible by enrolling in the online MBA in finance courses.
Online MBA In Finance not only assists and guides a student to enhance their insight regarding finance and their terminology but make them future-ready. Thus, let's explore the benefits of finance learning and gather the importance of doing an Online MBA in Finance.
Why Choose an Online MBA In Finance Management?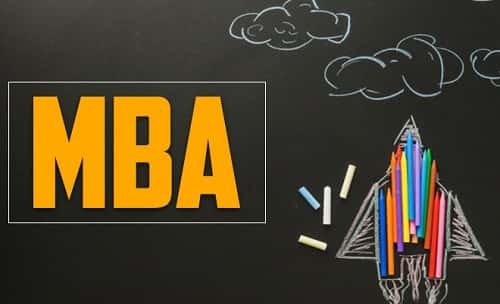 The popularity of the finance domain is not hidden from anyone. But one might wonder why the finance field is so popular and lovable in the market.
Why should we choose an Online MBA in finance program if we are planning to do an MBA course online?
All these questions are currently roaming across our minds, and to get the answers to these questions let's explore the top benefits that an Online MBA in finance program can offer:
1. Comprehensive Financial Knowledge
An online MBA in finance program provides an individual with a comprehensive knowledge of finance subjects such as financial management, portfolio management, investment strategies, security markets, etc. This program trains the individual with all the necessary knowledge and skills that are required to succeed in the finance sector.
An online MBA program in finance not only imparts theoretical aspects of the finance field but also helps you to learn several practical applications of this field. These practical aspects can be learned with the help of project works, practical exams, real-life working simulations, environment, industrial visits, and internships.
All these factors imply that pursuing an online MBA in finance program helps us to gain expertise in all aspects of the finance field and overcome any challenges that come across during work.
2. Flexibility and Convenience
This is one of the most important benefits that an Online MBA in finance program offers i.e. the flexibility and convenience to learn anytime and from anywhere.
This particular factor especially offers benefits to the working professionals of our country, as they struggle to manage work and study side by side.
An Online MBA in finance program offers the working population to pursue their higher education without leaving their full-time job.
In an online program, there is no need to visit the campus regularly which makes it a convenient option to study from anywhere around the globe. And, with the help of recorded lectures and flexible classroom schedules, it serves as a good option to study at your own pace and time.
In all, if you are juggling multiple commitments in your life then an Online MBA in finance will serve as the best option to complete your high studies in time.
3. Career Advancement and Increased Earning Potential
Pursuing an online MBA in finance offers opportunities that help to grow your career in the finance sector. Nowadays, employers seek individuals with a higher degree as they know the value that a higher degree offers.
Due to this, attaining higher-level positions in the finance sector requires a prerequisite to having an MBA degree in finance. With an online MBA in finance degree, an individual can explore various great career prospects such as they can become a financial analyst, finance manager, investment broker, or chief financial officer.
Apart from getting great career opportunities in the finance sector, an individual also gets attractive salary packages offered to them. This is seen that an individual with a higher degree usually gets better salary compensation in comparison with those who have only a bachelor's degree.
On average, the individual with an Online MBA in finance gets an average salary ranging from INR 7 to 8 lacs per annum. So if one wishes to explore various career prospects along with an opportunity of increased earning potential then choosing an online MBA in finance will prove an excellent choice for you.
4. Networking Opportunities
There is a myth that an online program does not offer the opportunity to connect with other people. But this is so not true, as an online MBA in finance program offers such networking opportunities to the students.
While doing an Online MBA Courses, we get to connect and collaborate with several people like classmates, teachers, industry experts, and others. These connections offer great value in the present time and also in the future period.
These valuable networks benefit us when we want to enter new career prospects, think of starting a new venture, or seek guidance for our careers ahead. So, make valuable and reliable networks even with an online MBA program in finance and get several future benefits.
5. Entrepreneurial Opportunities
If you wish to open your startup or business shortly, then pursuing an Online MBA in finance can help you in this regard. As an individual gets to learn several business and finance management subjects during this course curriculum.
Some of the subjects include entrepreneurial finance, strategic management, capital management, financial management, etc. All these subjects make a strong foundation of the business and finance field that helps an individual to open their venture.
Apart from this, you can also take guidance from the industry experts whom you get in touch with while pursuing an online MBA in finance program.
How can College Vidya help?
College Vidya is an online education portal that provides various services to help students on their educational journey. College Vidya caters to students who may have financial limits or relocation concerns by leveraging an AI-driven algorithm to create university suggestions based on characteristics such as affordability, credentials, and study commitments. It also offers career advice and coaching, linking students with industry specialists.
College Vidya verifies the legitimacy of listed universities by displaying only government-recognized alternatives. It aims to make education more affordable for everyone by identifying colleges with inexpensive tuition and even giving EMI alternatives.
Conclusion
In conclusion, we can only say that pursuing a finance specialization can help us in getting both professional and personal success.
An individual can get numerous benefits if they pursue an online MBA in finance program such as they can study while they work, having multiple opportunities to expand their professional network, gaining in-depth knowledge of the finance domain, and gaining a hike in their career prospects.
So, looking at these multiple benefits we can conclude you will never regret doing an Online MBA in finance program. Don't waste your time further and take admission into an Online finance management program.