Medical studies open up several job options and if you care about animals, then you have veterinary science as a remarkable field. Bachelor of veterinary science is a five-year course. This course is also termed as B. V. Sc and allows you to diagnose animal diseases, prescribe medicines and treatment.
The study of animals, their anatomy, diseases, nutrition, physiology, and some other fields lie in this course. In the five years of study, you will be going through theoretical subjects as well as practical. These examinations will decide your level and help in becoming a better veterinary.
Apart from these studies, all the candidates pursuing BVSc will have to go for six months of medical internship. The period might vary as to if you are willing to be a higher-level surgeon on animals, then you will be doing an internship for up to one year. All this begins after the final year program.
Once you are complete your studies and internship you will get your B.V.Sc degree. In this program, you are spending five years in the theory and practical but interns are adding up the whole time.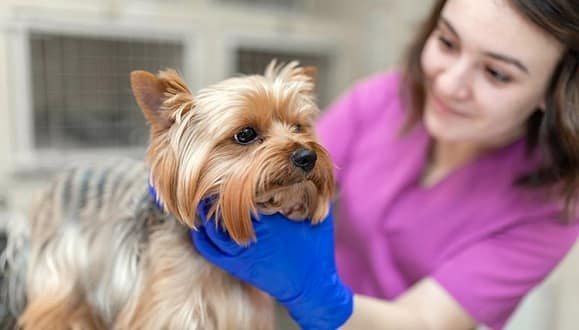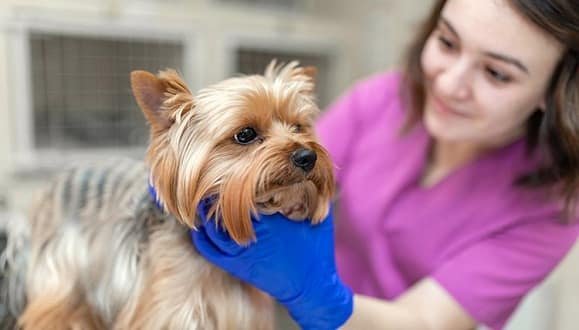 Eligibility criteria
The candidates must have to fulfill the minimum BVSc eligibility. As you are going with the government-run universities or institutes, then most of the eligibility requirements are the same. These requirements might vary based on the institute you are looking after. But, the minimum needs are as follow –
The candidates must have passed class 12th with physics, Chemistry, and Biology. Candidates must have to choose English as a compulsory subject.
The candidates must have to score 50% in class 12th from a recognized board or institution.
The students should clear the All India Pre Veterinary Tests. These are some of the entrance tests that you have to clear otherwise you are not eligible. As you choose any of the well-known institutes, then the eligibility criteria will vary and there will be an entrance test exam.
AGE Criteria- the Minimum age is 18 years, and the maximum age is 25 years on the admission year. Special provision for reserved candidates is also available. One year relaxation for the reserved students.
Once you fulfill these requirements, you can enroll in any medical college which offers a bachelor of veterinary science. Make sure that you stay selective while choosing the college. As the requirement varies, the placement score also varies with the college.
Syllabus
The BVSc syllabus is divided into 10 semesters. That semester includes labs practical, theoretical part and field trips. It also includes special animal training and treatment and care of them. Some of the basics subjects included in the course are the following-
Veterinary Anatomy
Veterinary Biochemistry
Veterinary Physiology
Veterinary Pharmacology and toxicology
Veterinary Microbiology
Veterinary Parasitology
Veterinary Microbiology
Veterinary Pathology
Animal Nutrition
Veterinary Public health and Epidemiology
Livestock Production Management
Animal Genetics and Breeding
Livestock Products Technology
Gynecology and Obstetrics knowledge
Veterinary Surgery and Radiology Knowledge
Veterinary Medicine information
Veterinary and Animal husbandry Extension education
There are several colleges and universities which held their entrance examination for interested candidates. Once you start studying, you will be learning about these subjects in detail. The syllabus in this list is mainly followed by every veterinary science institute but if you opt for a highly reputed institute, there might few extra subjects.
Career Options after Bachelor of veterinary Science
Pursuing from a reputed institute in India opens ups a range of fields where you can get selected with ease. If your score is great or up to the mark and has a little confidence to interview at top hospitals or companies, then you can work as a –
Veterinary Officer – You have to operate and organize animal health in the country. You are also going to work for animal protection and veterinarian. The health-related aspects of an animal are considered in this job.
Animal Breeder – Apart from running a vet shop, you can be an animal breeder with proper knowledge. You can choose any animal of desire for breeding and starting your own business. The only thing you will be considering is, finding healthy animals and mating them for healthy babies.
Veterinary Doctor – Treating animals like dogs, cats, cows, buffalos and other essential animal is the key part of a veterinary doctor. But you can choose any particular field and work for specific animal treatment. It can be anything ranging from small mammals to animals that are near extinction.
Food Safety and Inspection Veterinarian – Large multi-national companies making food for animals can hire you under this job. You are about to work on quality checks of food and its benefits.
Research Veterinarian – All those veterinarians who are working on extinct animals and finding ways to enhance the growth of ending species are research veterinarians. The job might vary as per the location or company where you are working.
These are the popular carrier options that are widely preferred by a bachelor of a veterinary science student. As BVSc is an undergraduate degree, you might have to enroll in higher studies to get a better placement. If you want to get a job abroad then there are few exams that you can clear and enroll in international universities. This will open several doors for you.
Scope of BVSc
As mentioned earlier, there is a range of career options for BVSc graduates. You can work in all these fields. The score might vary as to if you are willing to work as a veterinary officer or a veterinary doctor. But the two jobs which are high in demand for a long time and having a great scope are – Veterinary doctor and Animal breeder. Anyone with a BVSc degree can earn a significant amount of money with their vet shop.
You can also look for alternative options which are regarding research of animals, an inspection of food, and more. These jobs are offered by many companies and government-run facilities. The best part is, you can expect 50,000 INR per month. Even it will increase if you choose highly paid fields. You can work at –
Hospitals – You can expect high-paying jobs in reputed hospitals. There are very few veterinary hospitals and the demand for vet doctors is increasing so it is a great option.
Private Clinics – Getting your private clinic for pets will be easy after getting a BVSc degree. The best part is, private clinic earns more than veterinarians who job in hospitals or other fields.
Educational Institutes – Most of the institute lacks instructor and this field has a high scope but slightly lower salary package.
As the demand is high but applicants for BVSc are low, you can secure a future in this field without any problem for next years. The jobs which can easily offer you a 25,000 INR salary are –
Veterinarian Technician
Veterinary Physician
Veterinarian Food Inspection Specialist
Veterinary Pharmacologist
Veterinarian Assistant
Veterinary Surgeon
Veterinary Neurologist
Veterinary Epidemiologist
Associate Veterinarian
Veterinary Dermatologist
Make sure that you choose the field based on all the essential aspects like what your true desires are, can you move to a different state or country for excellent paying jobs, and other aspects.
Fee Structure Among Top Institutes
The fee structure for a bachelor of veterinary science is based on two aspects, the first one institute and the second one is the course you take. Many other fields are opening up in this single undergraduate degree faculty. However, most of the reputed government-run institute charges 50,000-70,000 INR per semester.
As if you go with the private institutes, then the fee structure changes. Most of the universities which are highly reputed charge 2 to 4 lakh per semester. If you get a scholarship as you are highly eligible and had a great score in 12th then you will be getting admission for lower fees. The study mode is regular so you are going to study theoretically as well as there will be practical.
Final Words
For students who want to achieve their dream of treating pets and taking care of them, BVSc is a great option. Not only this field offers you some of the high-paying jobs, but you are also able to get a better scope for your vet shop. You can easily find a range of options like working in an animal hospital, opening your vet shop, or working for NGOs.
This field is wide and you can study related to a particular animal and keep practicing in the same to gain better knowledge and experience. There is no doubt that dogs, cats, cows, and some other animal doctors are in high demand and there is also a shortage of such doctors. You can try scoring higher marks in the 12th standard and competing in the entrance examination of top institutes of India. As if you get selected, you will be able to get a secure job. We hope that you have a great future studying BVSc.