Finding a trucking job is not as tough as many people believe; in fact, you can simply find jobs that are placed on numerous job boards using the internet, when in the past you would have to visit several employers to learn about them.
Below we have mentioned 5 tips to find a job as trucker driver if you are looking for a truck driver job. Moreover, you can type keywords such as truck driving jobs and name of other states in google to enhance your search online.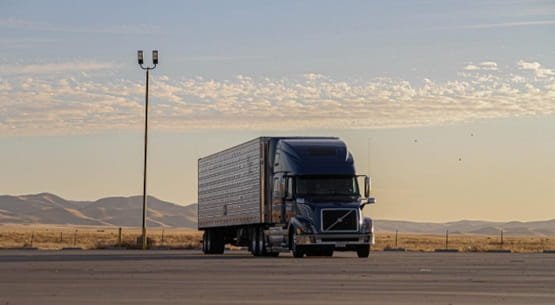 1. Visit Job Boards
The first place to look is online job boards. They don't only advertise local jobs; if you want to drive interstate, you can find national opportunities as well. You can locate a job and the best position in the quickest amount of time by visiting as many job boards as you can. Glassdoorm and Indeed are few general job boards.
2. Ask around
Asking around is one of the most crucial job-hunting advices for truckers. Any truck driver will tell you that the industry is a close-knit one. People converse, so if you inquire about a firm, the driver will share what they are aware of.
It's wise to rely on more sources than just rumour and word of mouth. Don't, however, ignore it either. Additionally, ask seasoned drivers for advice on the kind of cargo you might want to transport or the kind of vehicle you feel most at ease operating.
3. Understand where the demand is
These days are unlike any other. Although demand for trucks increased dramatically, other trucking segments did not. If you are currently looking for a trucking job, this is definitely something to take into account. Where are jobs most in demand?
4. Think about what you want
Be certain about the type of trucking career you want. Do you desire a local position? Over-the-road? perhaps a more well-known path? Also, think about if team driving might be a good choice for you. It's not as simple as earning your CDL and getting behind the wheel to become a truck driver.
There are many things to take into account, such as if you feel secure spending a lot of time alone yourself. Additionally, how long or how far away from your family do you wish to be?
5. Use a trustworthy service
This takes us to point #4 on our list of job search advice for truck drivers: select a reliable agency. You still need to go online and fill out employment applications even when you've spoken to people about freight and businesses. Whether you are using a trucking job board, a government website, a company's website directly, or social forums, make sure you are doing it on an established website.
6. Have your info ready
You can hear from some people that a fancy résumé is not necessary in order to become a truck driver. That may not always be the case. You should make a resume since you want to be sure that you have all of your information available. This should include information on where you received your CDL training, your previous employment locations, and the sorts of freight you have handled.