Smartphones have transformed our world over the last decade. More consumers than ever before are utilizing smartphones for a variety of purposes. As the number of Android smartphone users grows, so does the need for Android developers. If you're someone who's unsure whether or not to study Android Development, this post is for you. To assist you in making an informed decision, we've compiled a list of the best reasons to learn Android Development in 2021.
Before we go into the reasons for learning Android Development and how it helps you advance in your career, let's review the fundamentals:
What is Android?
Android is a mobile operating system that helps in the creation of a diverse range of mobile applications. The Open Handset Alliance,a developer organization, made it, and it debuted in September 2008 by Google.
According to Statista, global smartphone usage surpassed three billion in February 2020. Android is the most popular operating system on the market. Android has grown around the globe, powering a variety of smartphone and tablet companies.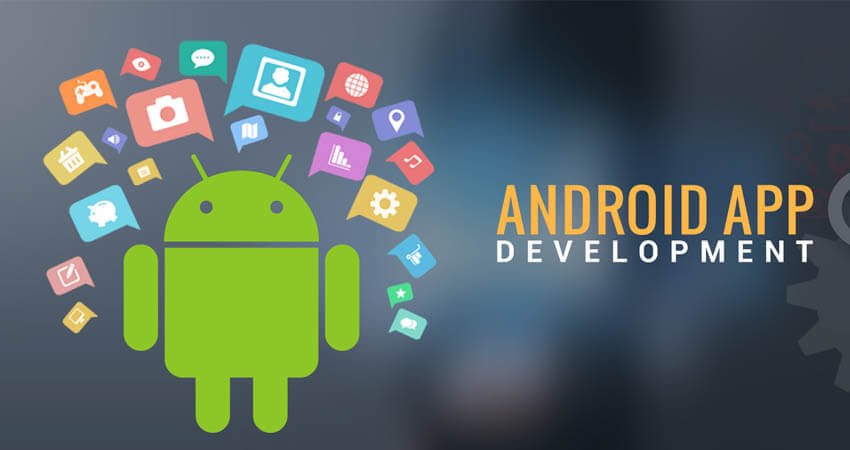 Who qualifies to work as an Android Developer?
Android development does not necessitate that you are a seasoned programmer. If you're new to Android Development and interested in pursuing a career in the area, you can enrol in an online course on Android app developmentand start your journey.
What Is the Role of an Android Developer?
Android developers create a variety of mobile applications using the Android platform. As part of their core responsibilities, they design the apps we use on our smartphones and tablets. They regularly collaborate with cross-functional teams to develop apps that are of higher quality and have fewer issues. Additionally, Android developers are responsible for the application's responsiveness and overall quality throughout use.
Reasons To Learn Android Development or Advanced Android
1. Increasing Demand
In today's society, technology can be found in every nook and cranny in a variety of ways. We all use electronic gadgets such as smartphones, computers, and other such devices, and these technologies have become ingrained in our daily lives.
While technology is reshaping the world, what does android app development entail?
Is it still worthwhile to learn app development in 2021? It is unquestionably worthwhile to master android development in 2021, as the entire world will require android applications for a variety of functions. By creating a useful app, a highly experienced android developer can solve the problems of millions of people.
Every day, we utilise applications to make our lives easier. For pleasure, people spend hours scrolling through social media platforms such as Facebook, Instagram, and YouTube. Additionally, we use applications for critical tasks such as money transactions, skill acquisition, and communication, among others.
There are several unsolved challenges, and we can design apps to address a variety of real-world issues. New difficulties will continue to emerge, and the world will always require competent android developers to address them.
2. The Market For Android Development Is Not Saturated
Indeed, android development is not nearly as popular as it once was. However, the Android development industry is far from saturated, as there is a constant need for new and improved applications.
To build a successful firm, you must first solve a problem that no one else has addressed. Additionally, you can create a superior solution to your rival or promote your solution. Businesses will continue to use websites and mobile applications to answer their consumers' problems.
As a result, Android development will continue to grow in popularity, and there will always be a need for skilled developers.
3. Opportunities for Career Development in Android app Development
What are the advantages of app development education? Why should you pursue an education in Android development? Now, let's have a look at some android developer career options:
Android Development Positions In Corporates
When it comes to regular careers, Android developers have some very solid options. The world's leading tech firms are constantly in need of android developers to manage their existing applications and launch new ones. As a result, you can absolutely hunt for employment opportunities with a large tech company.
Nowadays, many startups hire android developers, and finding reasonably skilled android developers is difficult. There has been an increase in startups in sectors such as Ed-Tech, Fin-Tech, and so on, with a primary focus on mobile apps. If you're an experienced Android developer, you might find work at one of these startups.
Android Development Freelancing
Freelancing allows us greater flexibility, and who doesn't desire that? In the freelance market, there is a high demand for competent android developers. Many businesses now prefer to hire freelance app developers because it is more convenient for them.
If you're interested in freelancing, begin by developing apps for people you know or small businesses in your neighborhood. If you conduct sufficient research, you will be able to identify challenges or opportunities in your immediate region. Create an app to address that issue.
Sometimes all it takes to flourish as freelancing is one good customer. If you provide a satisfactory solution to a client, that client may recommend you to others, resulting in increased clientele.
Additionally, you can utilize online sites such as Upwork, Fiverr, and Freelancer to locate freelancing opportunities from across the world.
Continue to create excellent apps and add them to your portfolio. If you have a strong portfolio, convincing potential clients should be simple.
Creating Content and Teaching
If you are also skilled at creating material, whether it is text, audio, or video, you can combine your content production abilities with your android development skills to make a career for yourself.
You can construct Android development courses and sell it on your website or through a third-party platform such as Udemy or Coursera.
Additionally, you can take classes to teach people about android development. Contribute your expertise and assist them in developing Android applications. This will assist you in clearly grasping the ideas while also earning some money.
The big benefit of android development is that you can create your own applications and earn a lot of money from them. As previously stated, if you can identify a market pain point and solve it with your apps, that alone will qualify you as an entrepreneur.
There are enormous opportunities when it comes to entrepreneurship.
Conclusion
Android developers and aspirants are frequently unsure of what they should study or know before embarking on their educational journey. With new innovations being released on a daily basis in today's digital-first society, your app almost certainly needs to be distinctive and groundbreaking in order to make an effect. Having said that, certain abilities can help you discover new prospects; for example, Android applications are written in Java. The other critical ability you'll need is an understanding of XML, which will enable you to work on the layouts and designs for your application.
In a nutshell, here is what you can do. Develop your knowledge of Java and XML, install an IDE on your machine, and start coding! Additionally, you must be prepared to test your app and launch it on the Google Play store. While this is not a simple or straightforward method, you get the idea. Android has a sizable market, and app developers and aspirants can easily cover enough territory.
Android development is not only a simple ability to pick up, but it is also in high demand. By doing an app development course, you increase your chances of achieving any job goals you set. Once you get started, you'll quickly obtain your ideal job, earn that promotion, or launch your own profitable Android development firm.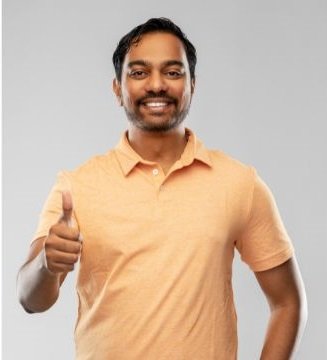 Rahul Kumar is a passionate educator, writer, and subject matter expert in the field of education and professional development. As an author on CoursesXpert, Rahul Kumar's articles cover a wide range of topics, from various courses, educational and career guidance.